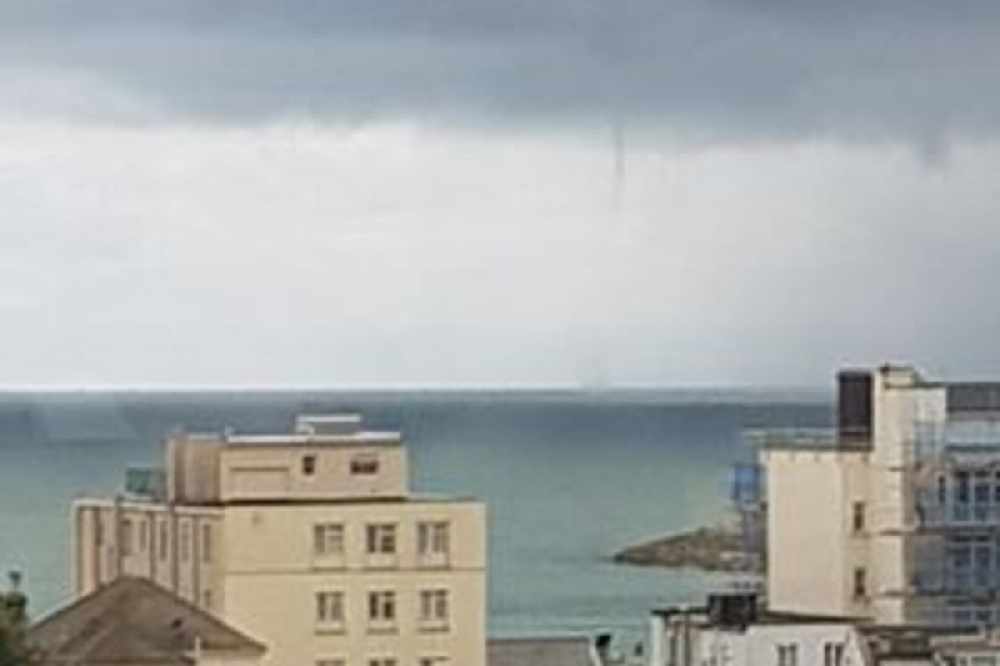 A waterspout has been seen over Havre des Pas this morning.
The funnel-shaped cloud - a tornado over the water which touches the surface - was spotted just before 8am.
Jersey Met says though they are not common, they are associated with the unstable thundery conditions the island was experiencing at the time.
Meanwhile, almost a week's worth of rain fell overnight.
12.4mm was recorded, with 8.8mm coming down in the hour between 2-3am.
12.4mm of rainfall recorded at Maison St. Louis in the thunderstorms overnight, with 8.8mm of that falling between 2 and 3 am. pic.twitter.com/aa2KYsuPjI

— Jersey Met (@Jersey_Met) August 12, 2019