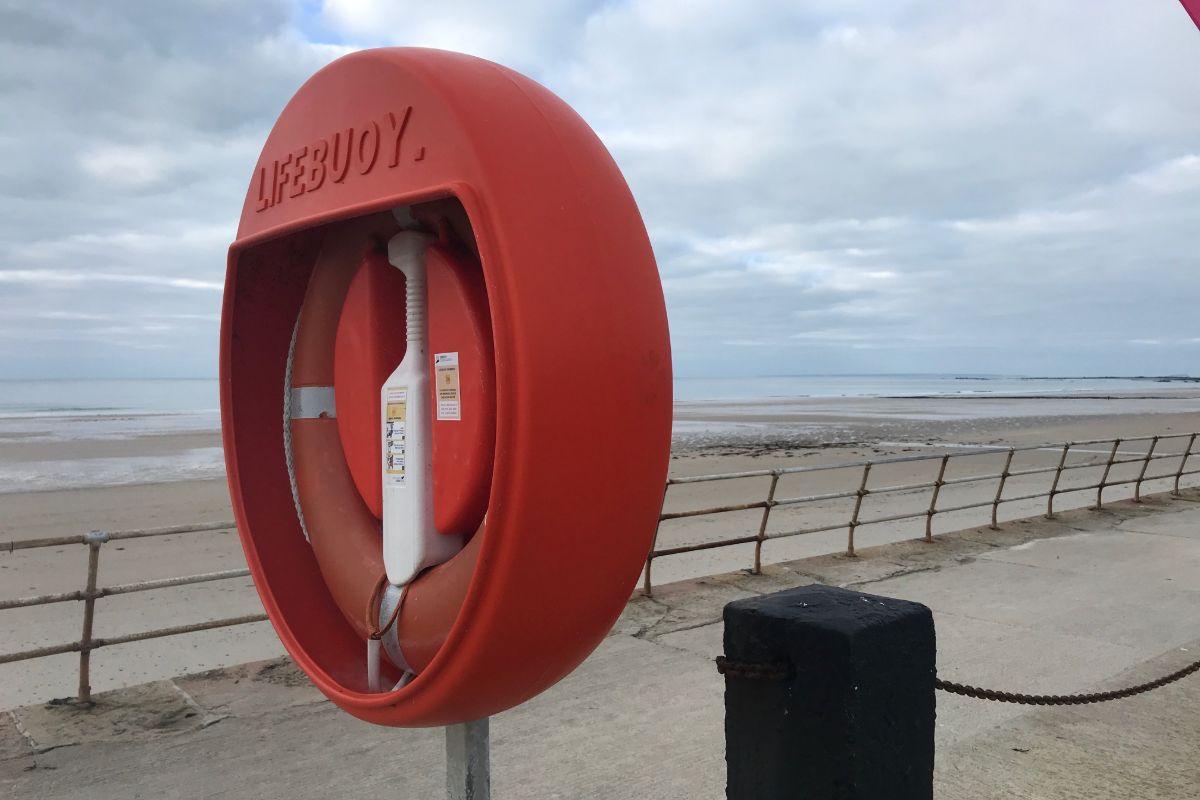 Image Credit: Jersey Coastguard
Staff at the Watersplash are being praised by Jersey Coastguard after they rescued a man struggling at sea.
At around 9pm on Sunday night, door staff from the beach-side bar in St Ouen's Bay threw a lifebuoy and helped pull the man ashore.
The Fire Service's Inshore Lifeboat was also called out, but was stood down before it launched.
Jersey Coastguard has thanked the Watersplash team for their quick-thinking - saying their actions may well have saved the man's life:
"Staff from the Watersplash reacted quickly and threw a nearby lifebuoy to the person in the water and recovered them to shore.
"Their actions may well have saved this person's life and we would like to offer our thanks to all those that assisted."
We're being reminded to report any missing or damaged lifebuoys to the Coastguard on 01534 447705.