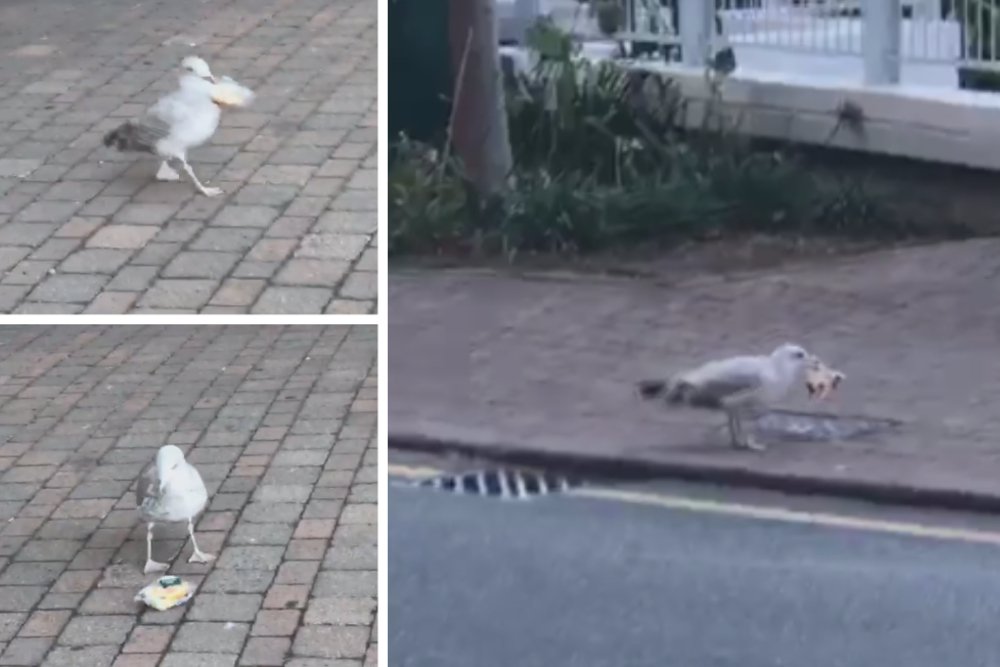 'Rodger the Dodger' has been caught stealing from Castle Quay's Morrisons - but this time on camera.
Members of the public who enjoy birdwatching would have seen something a little different to their usual spot yesterday.
A sneaky seagull, who goes by an alias of names, has been caught stealing bags of apples and steak sandwiches recently.
Eagle-eyed Ruth Hewitson says she sees the cheeky gull nabbing a few snacks every day.
When asked what the gallivanting gull is called, Ruth told us: "I call him Rodger as he dodges everyone!".
Rodger has yet to be caught, and word is he's not even paid for any of his food!