More than 20,000 coronavirus vaccine doses have now been administered in Jersey.
As of Sunday 7 February, 96% of the over 80s had received their first dose, along with 88% of 75-79 year olds and 78% of all other over 70s.
We've published the latest statistics regarding the number of COVID-19 vaccines delivered as at Sunday, 7 Feb 2021.

The vaccination numbers are published on a weekly basis and reflect data up until the previous Sunday. This is advised by the Independent Statistics Users Group. pic.twitter.com/CeYsbmRhCi

— Government of Jersey (@GovJersey) February 11, 2021
Of the 21,007 doses given out - 17,829 are first doses. 3,178 islanders have received both, including 80% of care home residents.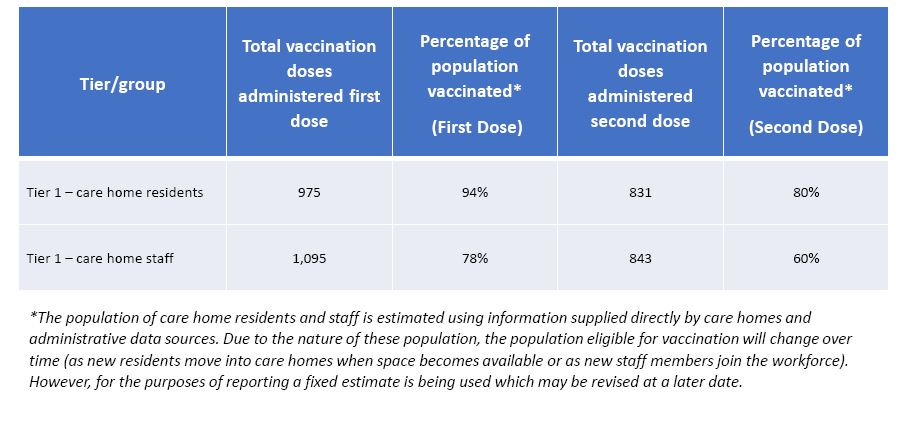 Jersey has a vaccine rate of 19.49 per 100 in the population, placing them 4th in the world.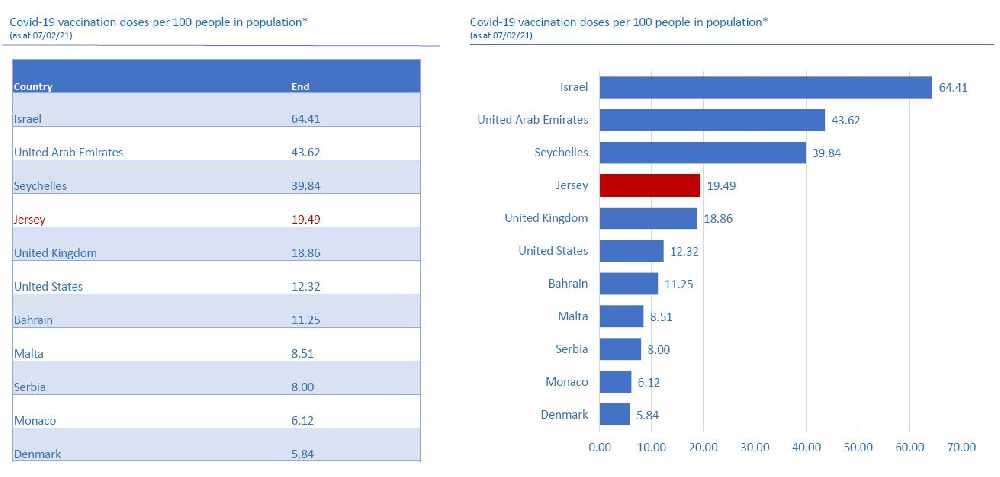 6,122 doses had been given out between 31 January and 7 February.
The target is to give a first vaccine dose to all over 50s by the end of March.
"I am extremely proud of how far we have come, and I am extremely appreciative to have such a dedicated and professional team. We are in a very strong position to continue protecting our most vulnerable members of Jersey's community against COVID-19.
"We have exceeded initial targets of vaccinating the over 80s, with 96% now having received their first dose. The success of the programme is testament to the vaccination team but also family members, friends and others in the community who have supported those getting vaccinated so far. This milestone marks a significant amount of work and represents real lives which will have been saved as a result." - Becky Sherrington, Vaccine Programme Lead.
Vaccinations opened to 65-69 year olds yesterday, with islanders at a moderate risk of being very unwell if they get coronavirus receiving letters this week inviting them to book a vaccine.
It is very encouraging to see a big uptake in the vaccine among Islanders and the progress that is being made to protect Islanders health.
"Our vaccination team is working incredibly hard to deliver this vaccine programme so that we can protect our most vulnerable Islanders. As we move through the vaccination tiers, I urge all Islanders who are eligible to book their appointments as soon as they can. It is also important to remember to follow the Public Health guidance, even after Islanders have received their vaccinations." - Deputy Richard Renouf, Health Minister.
Vaccine appointments can be booked here or by calling the free coronavirus helpline on 0800 735 5566.