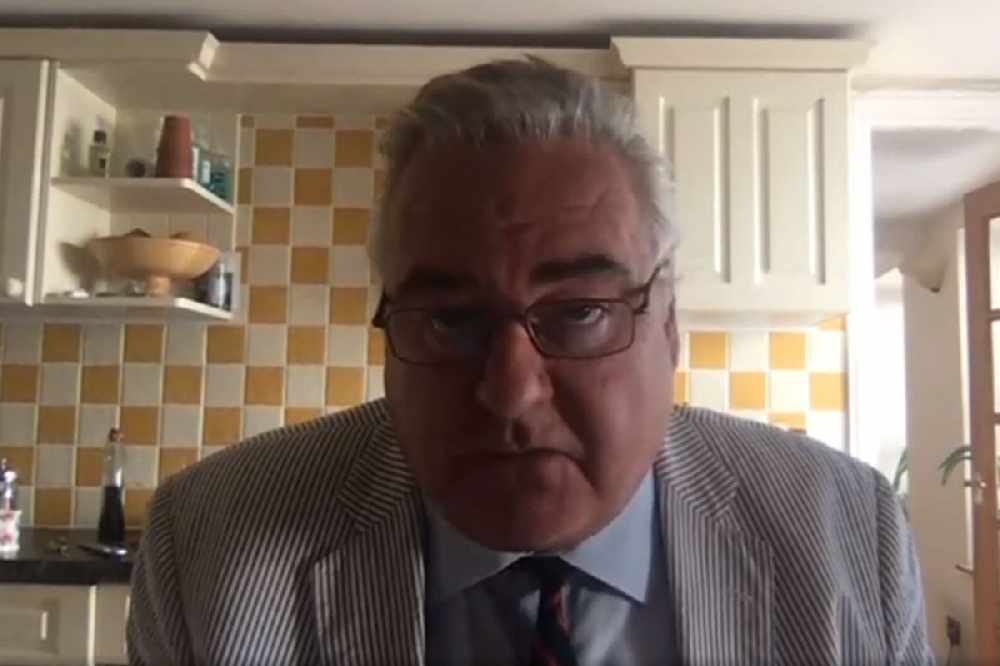 Deputy Russell Labey speaking during a virtual States sitting earlier this year. A return to chamber sittings isn't due yet because of local Covid-19 restrictions.
It's unlikely that States members will return to full in-person sittings when the summer recess ends in two weeks' time.
They were held virtually between April and July because of coronavirus restrictions.
It was hoped that a return to the Chamber could happen after the summer break if restrictions had eased.
However Covid-19 restrictions still state that gatherings of no more than 40 people are discouraged.
A full States chamber would have 49 members plus the Bailiff and other States staff.
The first sitting back is the 8th of September - Deputy Russell Labey says it could be that some work from the chamber and some don't.
"We'd love to get back into the assembly as soon as possible, but the advice hasn't changed from June/July.
"The entire assembly is not allowed to go back into the chamber because it contravenes the rules.
"As soon as it's safe to do so, we will do so. We are looking at ways of getting more members in the chamber, but we can't have all 49 there at the current time."
It's unlikely that a Fort Regent style sitting would take place instead, as Deputy Labey said back in June that it is expensive and many members won't be able to attend because they are shielding.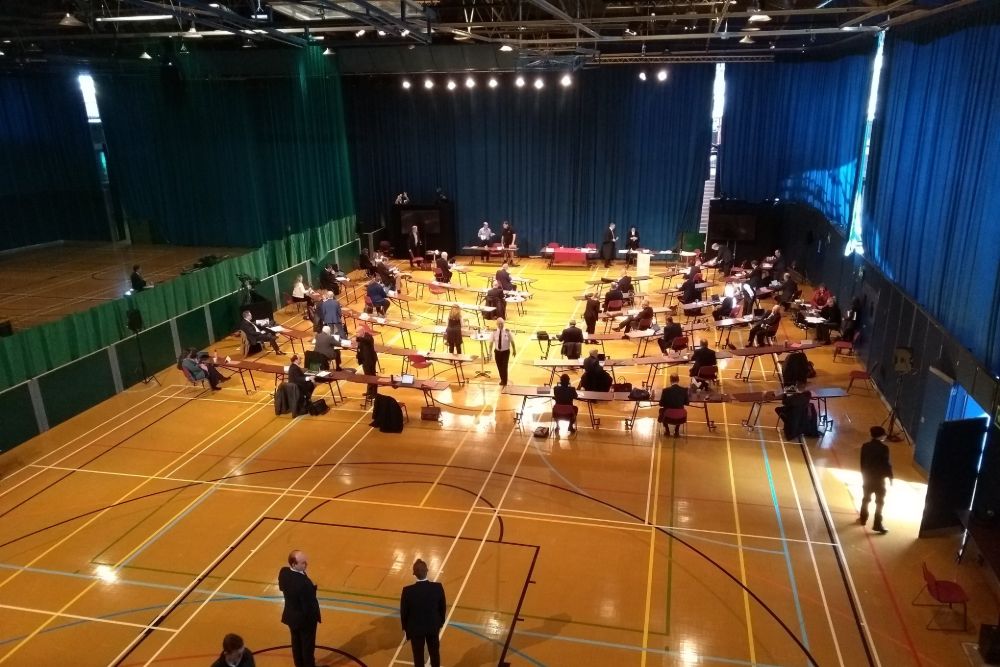 Some members were against the idea of continued virtual sittings at the time, including Deputy Kirsten Morel.
"We are asking businesses to go back to work and we are asking schoolchildren to go back to school, but States members to not meet in person. I feel. is clearly setting the wrong example in that respect."