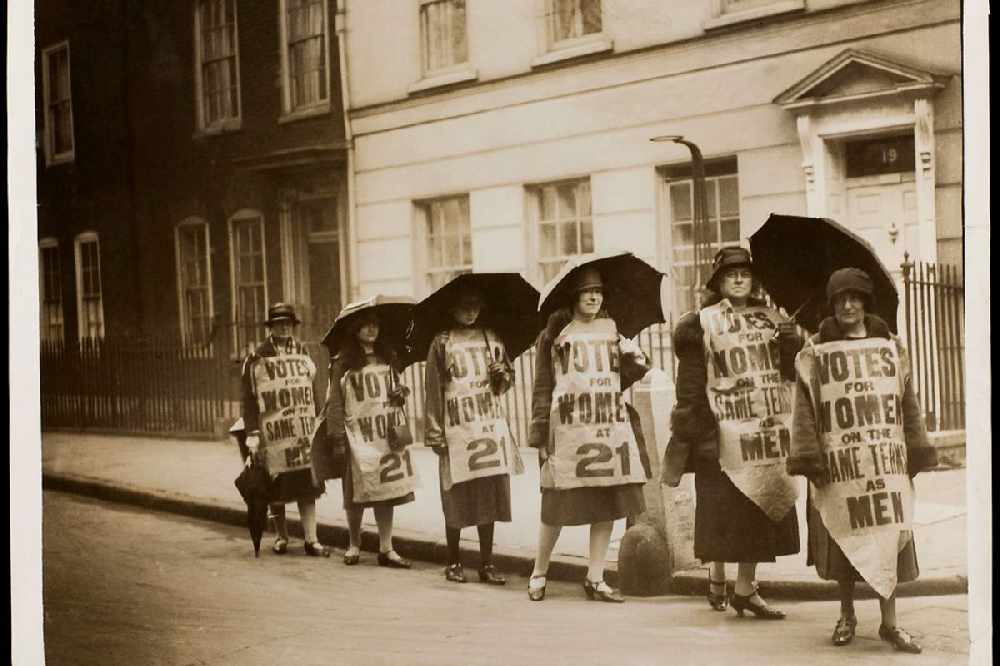 An exhibition has opened to look at the women who fought for the right to vote and stand for election in Jersey 100 years ago.
Seven women's stories are on show in the Old Magistrate's Court on Seale Street for the next 11 days.
The exhibition includes photos, documents and anecdotes from Jersey women who signed a signature back in 1924.
Deputy Louise Doublet, who's heading up the '100 years of votes for women' campaign, wants to pay tribute to those who bravely campaigned.
"There's also an interactive opportunity there because an idea that came from Senator (Kristina) Moore is to have a permanent public memorial, so perhaps a statue of a prominent Jersey woman to mark this centenary."
People who make suggestions for who that memorial should mark will have the opportunity to win a meal for two and two tickets to see 'Margaret Atwood: Live in cinemas' at the Jersey Opera House.
The exhibition is open between 10:30 and 4:30 today (9 July) and between 10 and 4 from the 10-20 July.
A public parade will also take place this weekend as part of the centenary celebrations.
It kicks off at 2pm from the Town Hall, processing along to the Royal Square.
There'll be speeches from Education Minister Tracey Vallois, Charlotte Valleur who is Chair of the Institute of Directors and Jersey Heritage's Lucy Layton - who is a high-profile champion of equality in the workplace.
"We've still only had 45 women in the States, it's not that many and there's definitely room for more!
"I hope this does inspire women and girls to get involved in politics." - Deputy Louise Doublet.