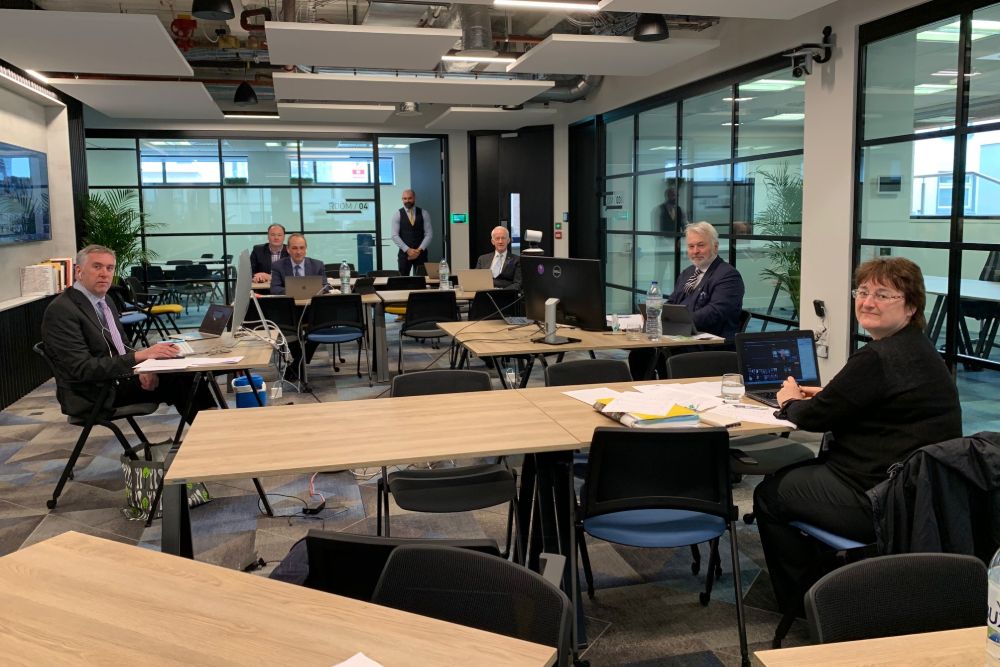 The Bailiff, Lieutenant-Governor and States Greffe staff have relocated to the Digital Jersey Academy building.
Jersey's States Assembly is meeting virtually for the first time ever today.
States Members are meeting via video conference from their homes or private offices because of the lockdown.
Jersey's Bailiff, Tim Le Cocq, is presiding over the sitting from Digital Jersey's offices. He's joined by the Lieutenant-Governor, Sir Stephen Dalton, and staff from the States Greffe.
It means Jersey has made history by becoming the first Parliament in the Commonwealth to hold a full virtual legislature meeting.
States Greffier, Mark Egan said "A couple of weeks ago, I never could have imagined being able to stream a virtual parliament within only a matter of days. I am especially grateful to Digital Jersey for supporting this initiative and ensuring that democratic processes can function in these difficult times".
Tony Moretta, Digital Jersey CEO, said "When the Greffier approached me for help and advice to run a virtual States Assembly I had no hesitation in offering both a fantastic venue in our Academy and an outstanding individual in Rory Steel to support the plan. It was a real pleasure to see what our amazing digital infrastructure and skills can do in Jersey to get even one of our most traditional institutions online."
You can follow proceedings live on Channel 103's Twitter page:
Virtual States Assembly https://t.co/VNPjuRj386

— Channel 103 (@Channel103) April 2, 2020