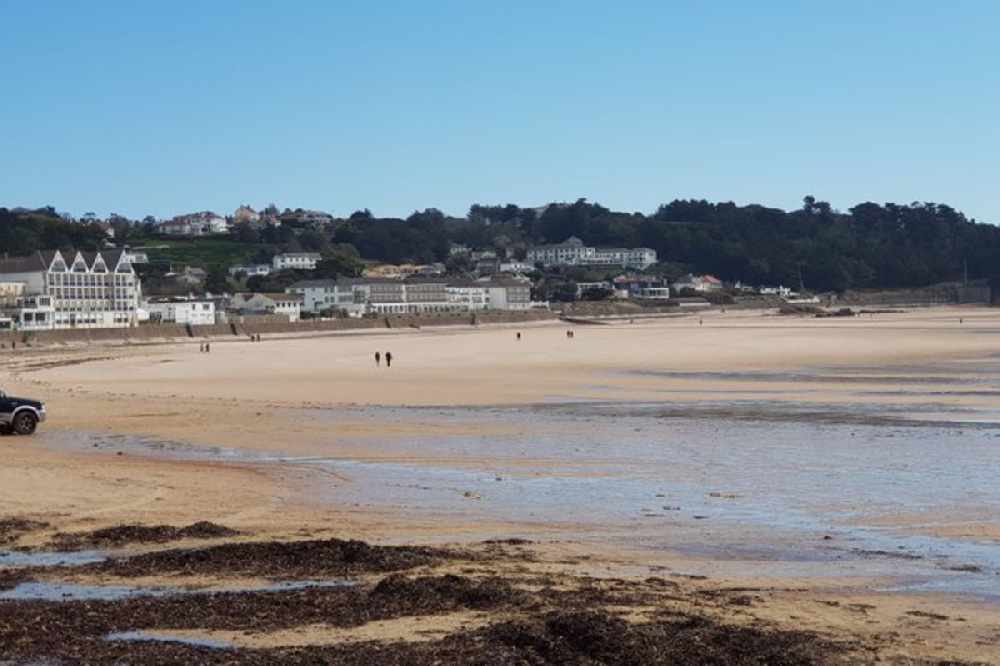 A quiet St Brelade's Bay yesterday. Credit: Jersey Police
One business had to be closed and words of advice were given to more than 200 people by police over the weekend.
States and Honorary Police officers patrolled all parishes to make sure people adhered to the rules on being outside and on social distancing.
A 45-year-old Jersey resident who was arrested on Saturday has today been fined £500 for continually ignoring the rules on leaving the home. One person was also ordered to return home.
More than 1400 vehicles were stopped, 118 premises were visited and 72 'stop checks' were carried out when the force had reasonable grounds to believe that a person or group of people were not complying with the restrictions.
Visits were also made to 67 parks and beaches.
Chief Officer Robin Smith says he was generally really pleased with how islanders responded to the stay at home order.
"Together we're trying to adjust to this new normality and it's clear that most are absolutely playing their part.
"There have, regrettably, been some who have needed additional guidance but in general people are being highly responsible, for which we are thankful.
"With further good weather forecast this week, and the forthcoming Easter weekend, we do hope that the public will continue to show the same level of support and consideration for fellow Islanders that they have thus far."