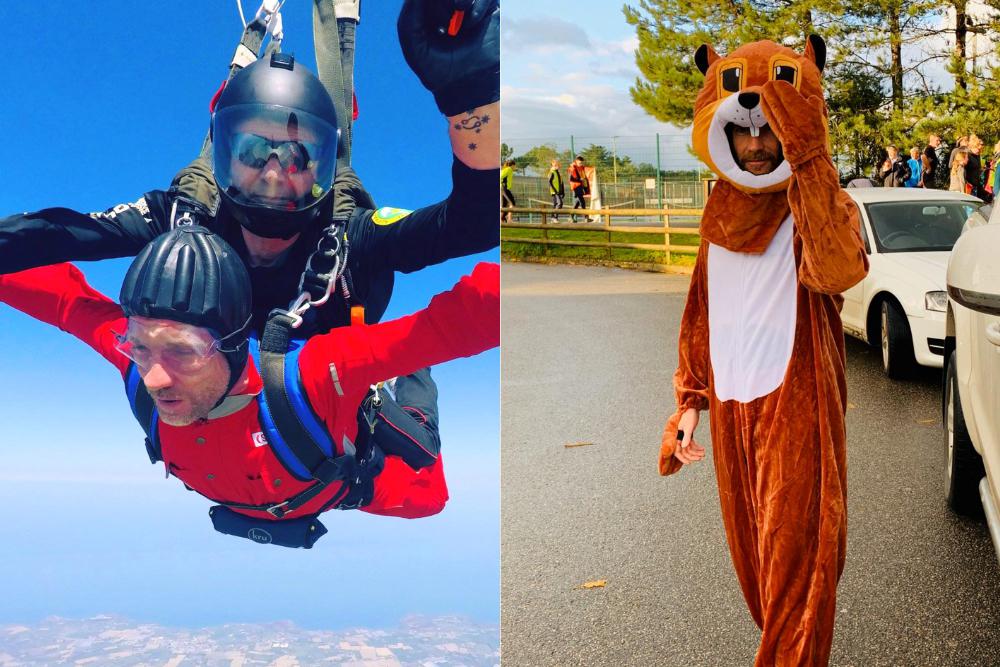 An islander who ran two marathons, jumped out of a plane and dressed up as a squirrel has raised enough to buy a new van for a Jersey charity.
Greg Morrison took on 12 challenges in 12 months, including an abseil and a Christmas Day Swim.
He has collected more than £4,000 - enough to buy a small van for Acorn Enterprises.
The construction director for ROK says he was inspired to help after seeing first-hand how the Jersey Employment Trust transforms the lives of people with disabilities and long-term health conditions by offering work and training opportunities.
"I undertook some mock interviews for the organisation some years ago and I could see what that facility has done and continues to do for some of the people up there - I thought it was unbelievable.
We have taken some of their clients into full time employment. I am already thinking about what more I can do to support JET."
Greg says the hardest challenge was running a half marathon on the treadmill at the Acorn Reuse centre in Trinity last November..
"It was terrible. It seems to go on for ever. It was very difficult trying to get the mind distracted to get me through. It was worth it, but not to be done again."
The new van will be used for collections and deliveries.
"It will be put to good use. This will be good for smaller loads and will be better for some of the island's smaller lanes." - Steve Pearce, Acorn General Manager.