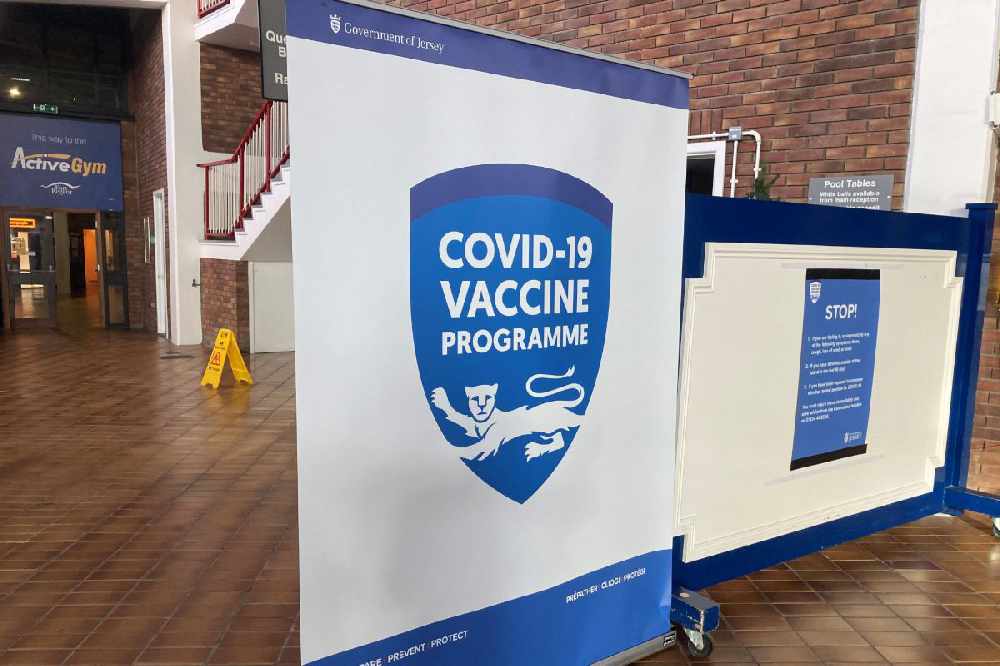 Vaccine appointments have opened to those aged 55 to 64 in the 'moderate risk' group.
They will have been written to in the past week with instructions on how to get their jab.
The government says the Covid Helpline is experiencing a high volume of calls, and people should only rung if they can't book online.
45 to 54 year olds at moderate risk will be able to book an appointment from next Monday 22 February.
Letters are also being sent this week to 16-44 year olds in the moderate risk group, telling them that bookings will open to them on Wednesday 24 February.
As of Sunday 7 February, more than 21,000 coronavirus vaccine doses had been administered in Jersey.
The target is to give a first vaccine dose to all over 50s by the end of March.
Jersey currently has 47 known active cases of coronavirus.
Four new cases were diagnosed at the weekend, and 12 people recovered.
One person is in hospital with the infection.
The Chief Minister has urged people to continue to follow the rules and guidance over the half-term break.
"Please do not go into the household-mixing territory generally, but specifically over half-term. We still think this was one of the considerations that started seeing the increase after October. If we can remain responsible... we can all look forward to Easter, we can vaccinate people, and then by the end of March we will be in a really good place." - Senator John Le Fondre
From today, travellers who are arriving in the UK from 33 'red list' countries have to quarantine in hotel for 10-days at their own expense.
Those passengers transiting through the UK and on to Jersey from those countries will have to isolate for 20 days in total as there is a further period of self-isolation on arrival in the island.