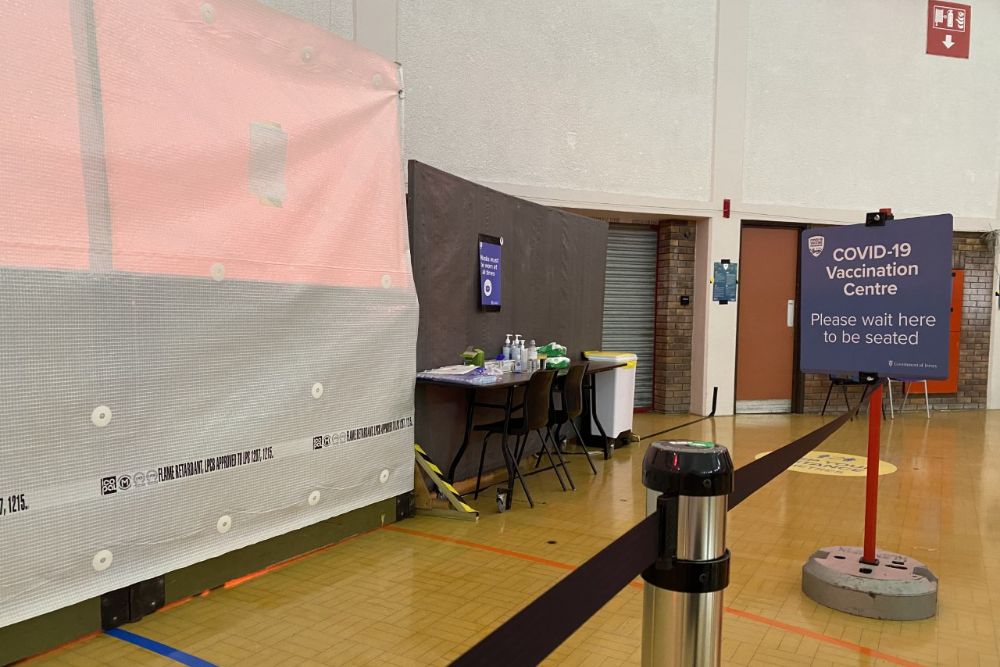 The dates for when 18 to 34-year-olds in Jersey can get their first coronavirus vaccine have been announced.
30 to 34-year-olds can book from tomorrow (14 May) and get their first vaccine from Saturday 15 May.
25 to 29-year-olds can book from Friday 4 June and get their first vaccine from Saturday 5 June.
18 to 24-year-olds can book from Friday 18 June and get their first vaccine from Saturday 19 June.
Appointments opened to 35 to 39-year-olds last week.
Everyone under the age of 40 will be offered an alternative to the Oxford-AstraZeneca vaccine because of concerns over a very small number of blood clots.
"This change of advice from the JCVI is a positive and reassuring step for younger people receiving the vaccine but it has had a small impact on our vaccination schedule for the remainder of the programme. This means that appointments for everyone under the age of 30 years old will now open in June.
"I'd once again like to reiterate the importance of younger people attending for their vaccination as soon as they are eligible, to not delay booking. Although COVID-19 in younger adults is usually milder than in adults, you can get unwell and have complications or long-lasting symptoms that affect your health and well-being. The team look forward to seeing you all at Fort Regent very soon." - Becky Sherrington, Head of the Covid-19 Vaccination Programme.
Becky Sherrington says all adults will be offered both doses of the vaccine by the middle of August.
"I continue to be incredibly encouraged by the progress we are making with our vaccination programme. We are very fortunate to have a team of hard-working experts behind our programme, and I would like to thank all the staff who are working so hard to vaccinate everyone against COVID-19.
"I would also like to thank everyone who has attended for their vaccination. The stats are increasing week on week as we work through Phase 2 of the programme. Data that we have published today shows that 44% of the adult population are now fully vaccinated against COVID-19, and our rates are comparable to that of the UK." - Deputy Richard Renouf, Health Minister.
62% of Jersey adults have got at least one dose of a coronavirus vaccine.
44% have had both, while 86% of people deemed 'extremely vulnerable' have been first dosed.
As of 9 May, nearly 93,000 jabs have been administered.
We've published the latest statistics regarding the number of COVID-19 vaccines delivered as at Sunday, 9 May 2021.

Statistics are published twice a week. Figures will be updated online, every Monday for the previous Wednesday, and every Thursday for the previous Sunday. pic.twitter.com/kHwl6UemSO

— Government of Jersey (@GovJersey) May 13, 2021