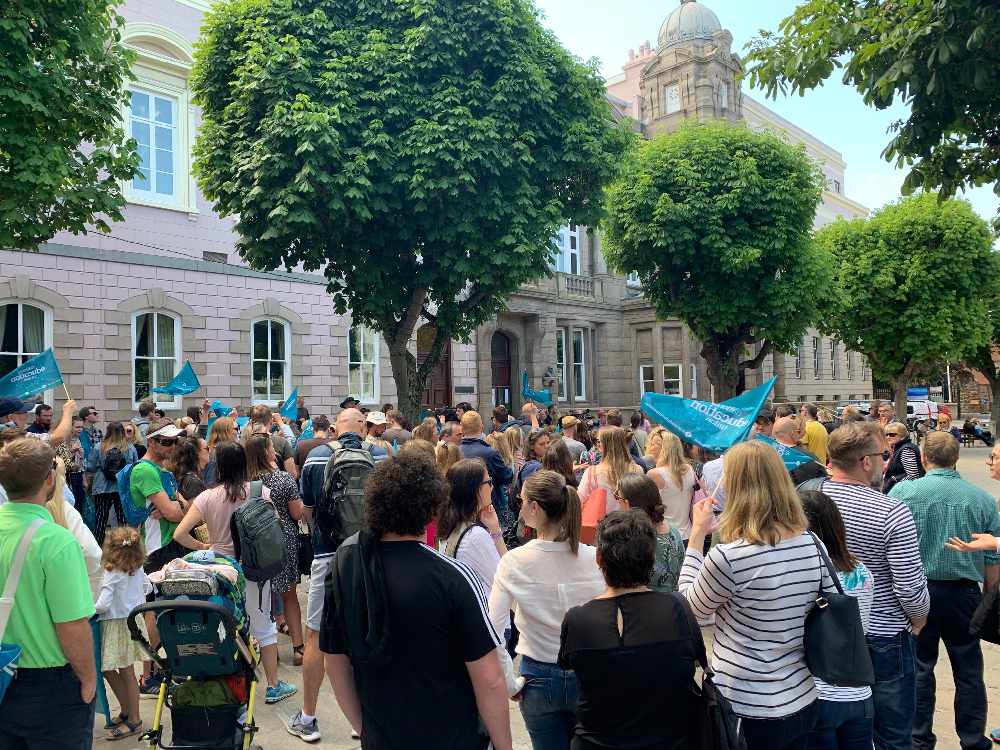 A union leader claims some teachers have been 'bullied and intimidated' by their headteachers to deter them from striking.
The NEU's Brendan Carolan made the claim at a rally in the Royal Square during the latest walkouts:
"One or two secondary Heads have been involved in intimidation and bullying of younger colleagues to try and stop them from striking. I don't know how they can look themselves in the mirror and behave that way. They have shown no leadership. And it probably because we have a recruitment and retention crisis that we get people like that ending up as secondary Head Teachers."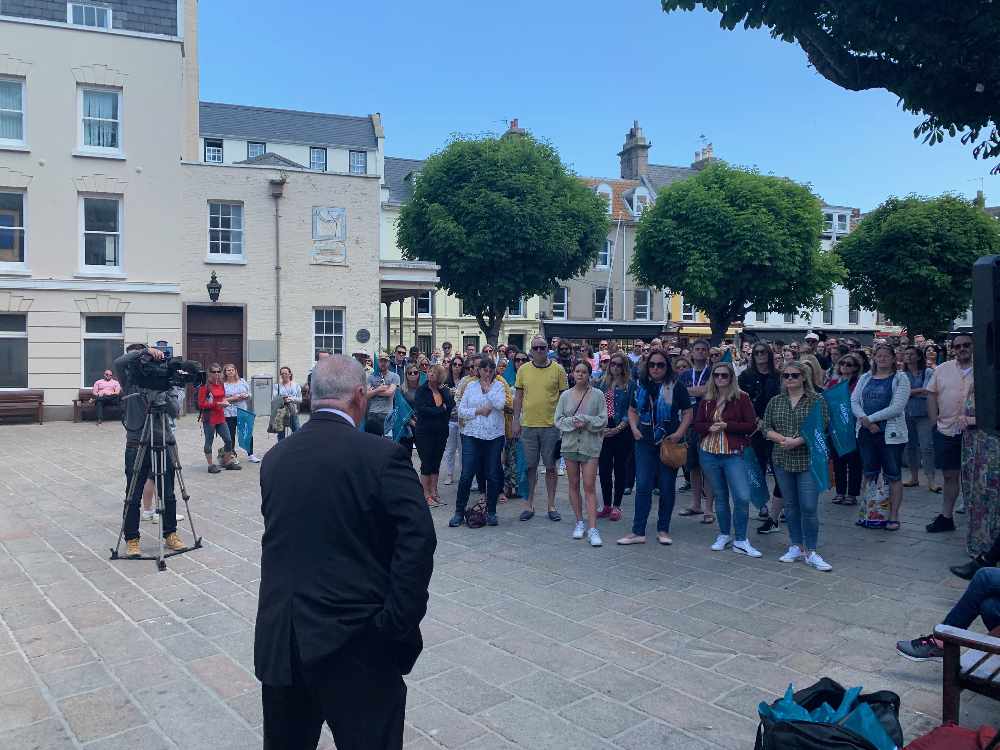 Mr Carolan later told Channel 103 that the dynamic within some schools is all wrong:
"The more we have consensus, agreement, and an attitude that is about trust and respect, the better this island's education system will be. Sadly some of that has been broken in this dispute."
The Education Department has responded to Mr Carolan's claim of intimidation in the following statement:
"The Department for Children, Education, Young People and Skills respects the rights of employees to strike. The Government of Jersey does not tolerate bullying or intimidation and would encourage any employee who feels they have been treated in this way to report their concerns. Any allegations of bullying or intimidation will be taken extremely seriously, and investigated in line with the Government's bullying and harassment policy."
The union that represents Head Teachers has told Channel 103 that the 'serious allegations' have not been raised directly with the NAHT, but that it will investigate if it is provided with details, and the claims are concerning its members:
"The NAHT is not aware of any such behaviour involving our members and would not condone this. Indeed throughout the dispute, we have consistently advised our members not to undermine the industrial action of other unions." - Sam Cooper, President Jersey Branch NAHT.
Scores of classrooms are closed for a second day because of a walkout by teachers in the NEU.
A Channel 103 poll suggests 65% still support the teaching strikes, compared to 74% at the start of the month.
An improved pay offer has been promised by mid-June.
The NEU says this week's strikes have not been suspended because that offer is not yet on the table.
"When the new offer arrives, then it will be down to members to make that decision. They will decide whether that offer is acceptable, or not. So let's get that offer made please." - Brendan Carolan, NEU
Deputy Geoff Southern is pushing ahead with a vote of no confidence in the States Employment Board over the protracted negotiations.