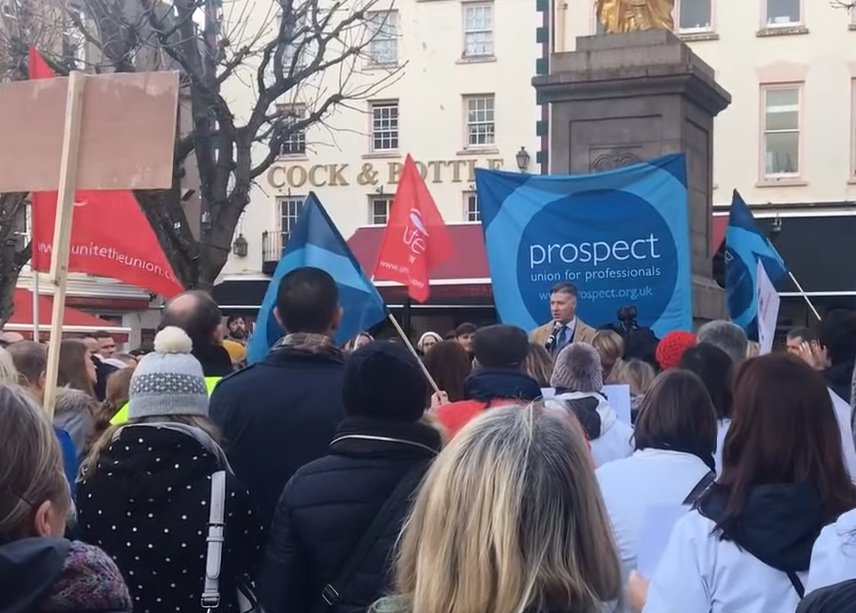 Jersey's civil service union has responded to a letter from the States Employment Board by also writing to States Members about the pay row.
JCSA Prospect says the SEB's claim that they've targeted higher pay rises at lower-paid employees is 'untrue'.
It says there's no evidence for quoted claims it has made 'significant steps to narrow the pay gap between civil servants and other groups'.
The letter's been sent ahead of a proposition by Deputy Geoff Southern next week to free up more money for pay negotiations.
The States Employment Board outlined a series of infographics in its letter to explain the revised offer made to workers, which includes 1.3% above inflation for 2020.
The letter, signed by the Chief Minister, Treasury Minister, and fellow SEB members Deputy Graham Truscott, Constable Deidre Mebourian and Constable Richard Buchanan said the total cost of pay increases is £57 million, which is a 'significant investment' at a time of economic uncertainty.
However JCSA Prospect argues that the offer is still below the 2017-2020 RPI, which the SEB is accused of 'conveniently omitting' from its letter.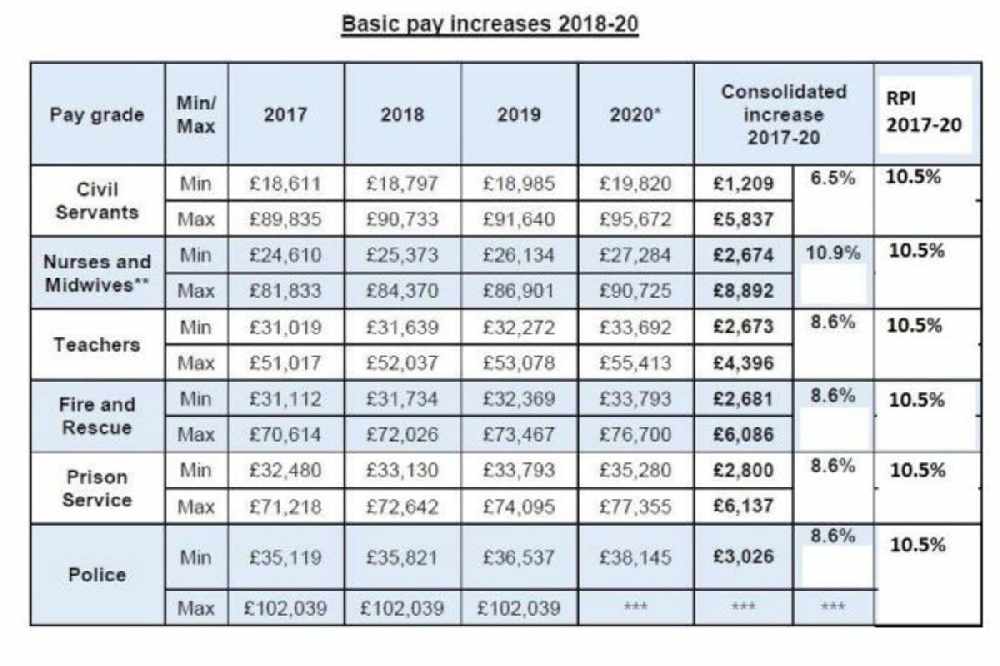 The SEB is also accused of failing to explain how they produced a graph (shown below) showing civil servants grades and median comparisons with the private sector.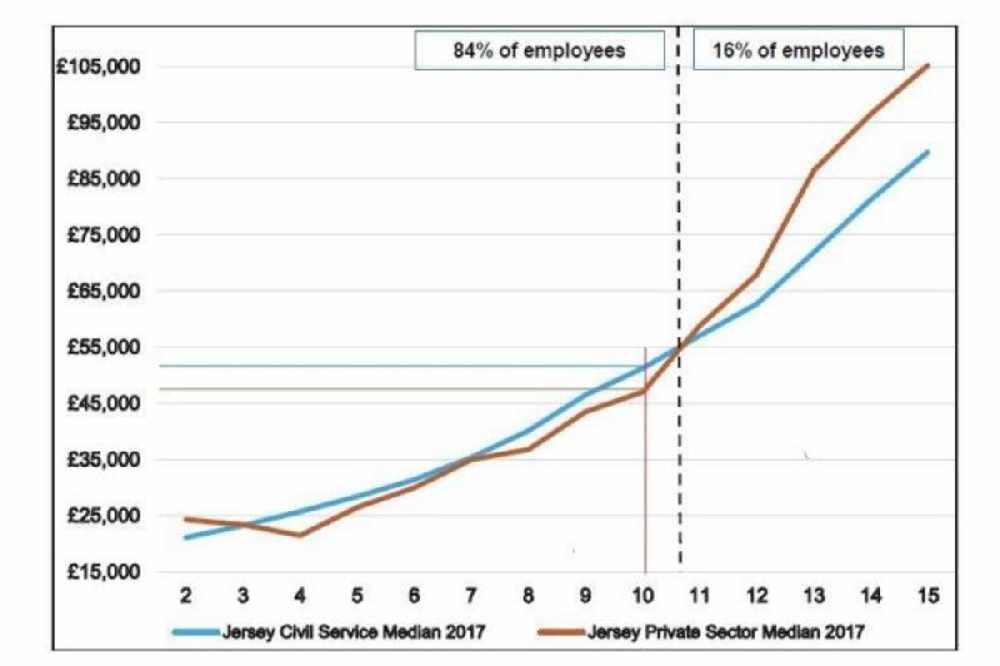 The union ends the letter by urging States members to 'analyse the the SEB letter carefully and separate 'fact' from 'spin'.
"The States Employment Board have provided some information, but the problem is that they don't back up anything they say.
"We've been asking for information on a lot of what they are talking about time and time again." - Mick Robbins, JCSA/Prospect Vice President.
Next week's vote on Deputy Southern's proposition takes place on the same day that members of the NASUWT go on strike.