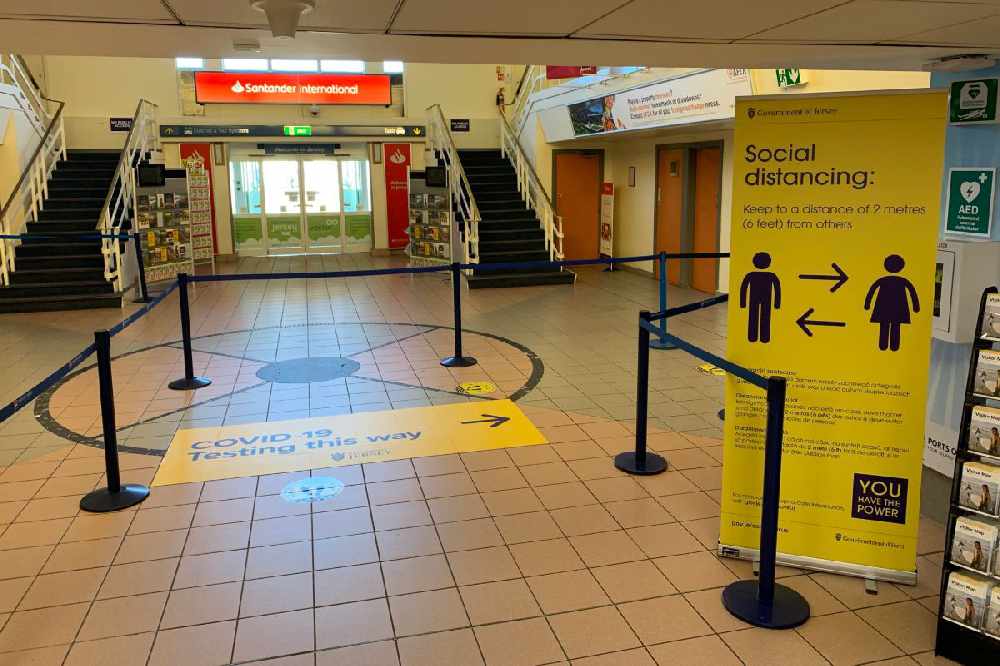 All parts of the UK have been reclassified as 'red' on Jersey's safe travel list, as of midnight tonight.
It means anyone who has gone to the UK, including for day trips, will have to isolate for 10 days when they arrive in Jersey.
The government says the new tougher border measures will be in place for at least a week and reviewed next Monday.
All UK arrivals, from midnight tonight will be classified as red.

This will include anyone who has gone to the UK for a day trip and will be in place for at least a week.

There will be no hard-closing of the border due to the ongoing need to send patients to the UK and to... pic.twitter.com/Y5KC9w0gb6

— Government of Jersey (@GovJersey) December 21, 2020
It follows mounting pressure from islanders calling for tighter restrictions at the borders to prevent a new more contagious strain of COVID-19 reaching the island, including political opposition group Reform Jersey.
Announcing the changes, the Government of Jersey says there will be no hard closure of the island's borders to allow residents to return home from the UK and patients to be sent for treatment in the UK.
A number of countries recently introduced restrictions with the UK, after the new COVID-19 variant spread widely across London and parts of the South East of England.
Chief Minister, Senator John Le Fondré, says the latest measures are precautionary and based on scientific advice:
"This will come into effect from midnight tonight and will include anyone going to the UK for a day trip. This will be in place for at least a week.
"We will not be hard-closing our border due to our ongoing need to send patients to the UK and to allow residents home to Jersey.
"Patient treatment will continue, and Islanders won't be left stranded in the UK, but everyone arriving will need to be tested three times and stay in isolation until their day 10 negative."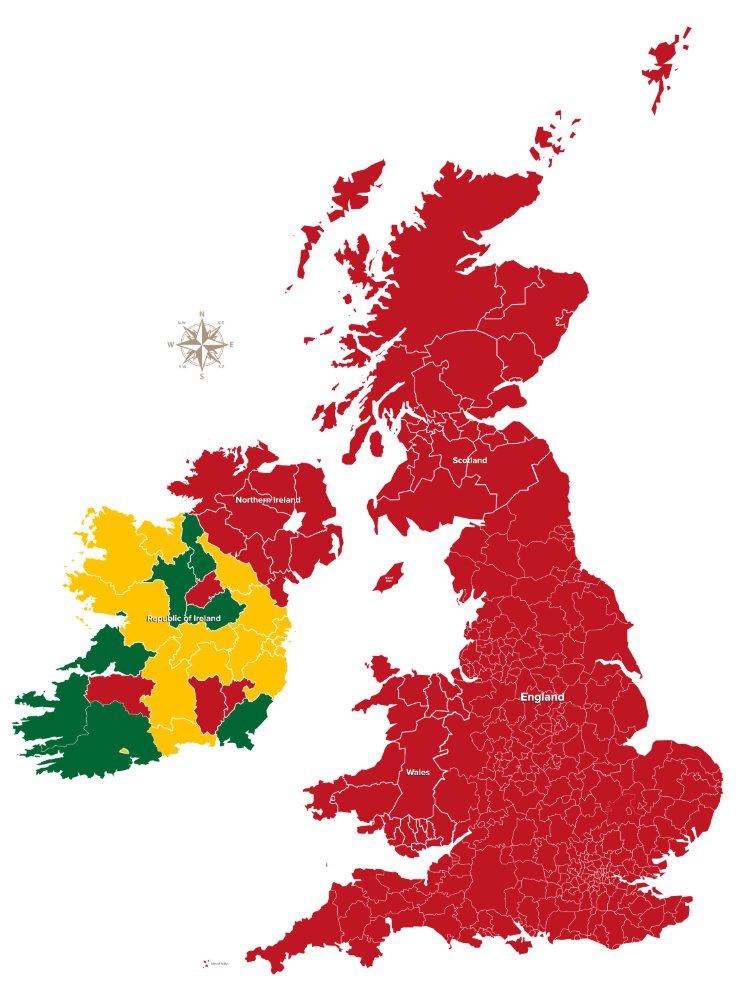 New regional travel map showing Jersey's categorisations effective the 21st December 2020
Deputy Medical Officer of Health, Dr Ivan Muscat says work is ongoing to identify whether the new COVID-19 strain is already present in the island:
"There is strong evidence to support that the new variant the UK does not affect the severity of symptoms or responsiveness of the COVID-19 vaccine.
"New mutations and strains of COVID-19 develop continually which is normal for these types of viruses. It is thought that at least nine strains are currently active in the UK.
"However, the NHS England Chief Medical Officer has estimated a 70% increase in transmission as a result of this mutation with a 0.4 increase in the R-rate which we need to respond to.
"We are working with the UK to establish whether Jersey has this new strain."