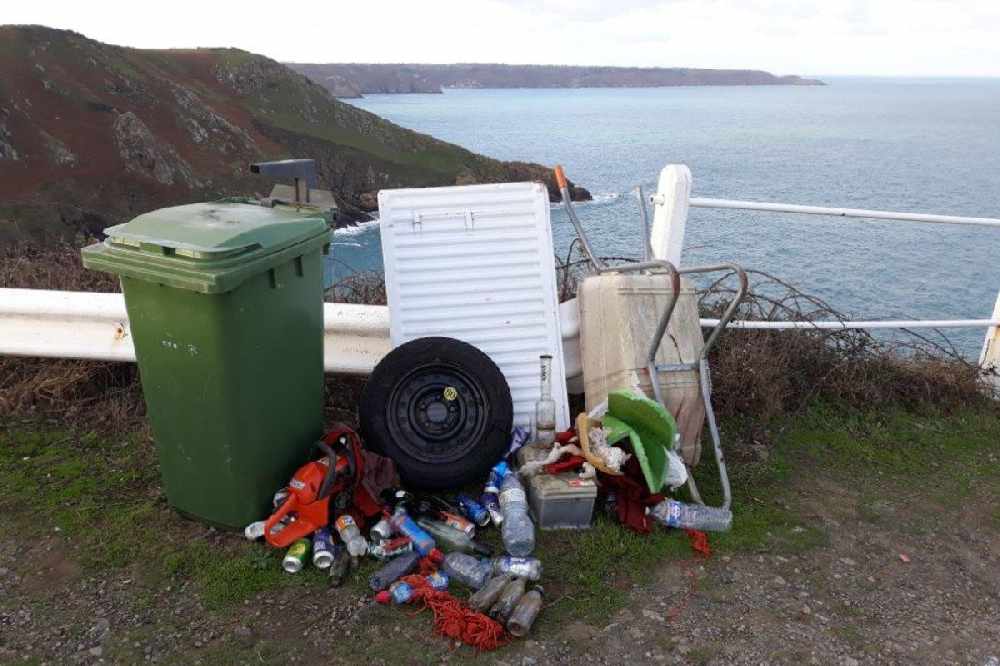 Two people have been fined a combined £1500 by Jersey's Magistrate's Court this week for fly-tipping.
One dumped a broken chainsaw engine and broken wheelbarrow over the headland at Sorel Point. He has been fined £1,000.
The other will have to pay £500 after he left black bags filled with mixed household waste by the bins at the St Lawrence Recycling Centre.
These latest convictions come after a builder who dumped asbestos waste in a field near his home was fined £2,000 last month and ordered to pay for the clean-up.
David Monks, Head of Waste Regulation at Growth, Housing and Environment, hopes the prosecutions will stop people from doing similar things.
"If somebody takes the trouble to drive all the way to Sorel headland and throw something over the headland, we really have to act strongly to provide a deterrent to somebody doing that.
"We want to remind people to take the responsible and lawful option when disposing of waste by going to a licensed site such as La Collette and to report in confidence any suspicious activities that might cause pollution to our environment."
The public can report fly-tipping by calling Regulation on 01534 441600 or using the Love Jersey app on their smartphones.