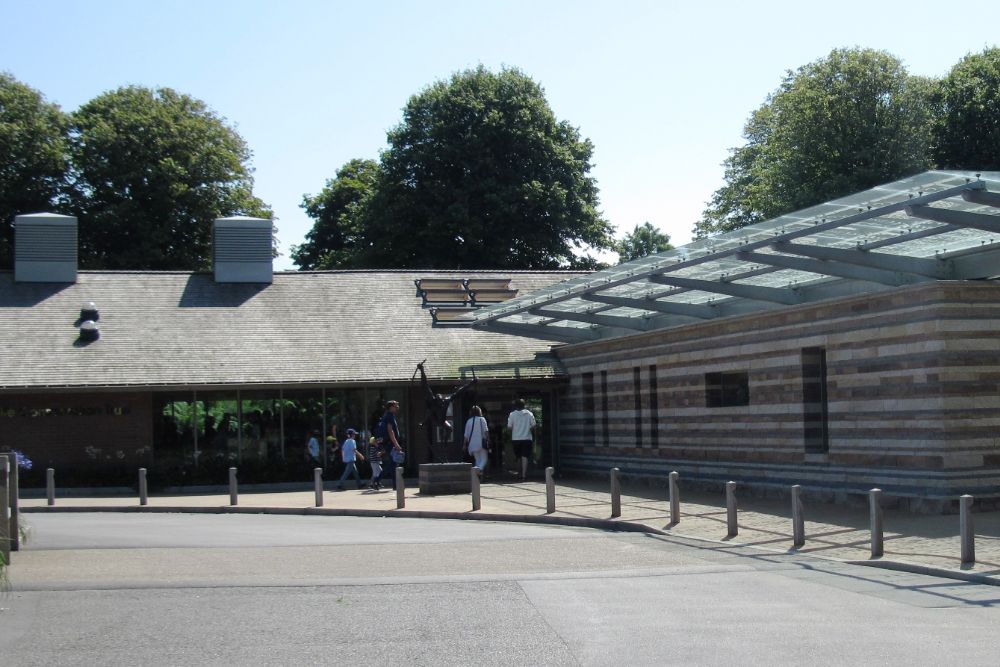 Durrell Wildlife Conservation Trust is receiving £980,000 in phase two of the Fiscal Stimulus Fund.
Less than a quarter of the money available has been released by Jersey's government in part two of its Fiscal Stimulus Fund.
£22.8million was given out to 30 projects in phase one of the scheme, which is aimed at helping the island to recover from the effect of the Covid-19 pandemic.
£27.2million was left, but just £6.8million has been released in phase 2.
65 new applications were made, with 16 unsuccessful applications in phase one moving to phase two.
26 of them, totalling £36million, were asked to put forward a business case.
The beneficiaries in phase 2 include:
£2.16million for the National Trust 'to develop Morel Farm as a visitor experience'.
£980,000 to Durrell Wildlife Conservation Trust for enabling and preparatory works at Jersey Zoo to prepare for the building of a new indoor gorilla house.
£411,000 to Healing Waves for an Adaptive Surf Centre.
£189,500 for the Shelter Trust to increase their accommodation.
£135,000 to Brighter Futures 'to develop a digital strategy to improve service delivery', and provide an internship programme.
Almost £27,500 to Jersey Action Against Rape for refurbishment work, to create a small eCommerce site and provide more counselling hours.
Government departments, arms-length, and not-for-profit organisations were able to apply for up to £5million each.
£50 million was available in total. The government says it's considering whether to give out the remaining £20.4million, and if so, how.
It is awaiting feedback from the Fiscal Stimulus Oversight Group, which was set up to oversee the programme, and Economic Recovery Political Oversight Group.
"This second round of Fiscal Stimulus Funding will support projects to protect our heritage, provide sports facilities, and support those who have need for special counselling services or for a specific schooling programme run by Every Child our Future.
"With this second tranche of funding we've again followed the criteria that for these projects to provide fiscal stimulus to the economy, they must be temporary, targeted and timely.
"We are confident that the projects being supported will help to stimulate the economy and provide additional benefits for Islanders." - Deputy Susie Pinel, Treasury Minister.
The chair of the Corporate Services Scrutiny Panel, Senator Kristina Moore, was critical of the first phase of the scheme for giving out too much support to the construction industry.
Deputy Pinel told Channel 103 after phase one that she would have liked to see more eligible projects relating to skills and training.
Speaking in Scrutiny earlier this month, Assistant Economic Development Minister Deputy Kirsten Morel said many of the projects are unlikely to be completed by the original 2022 deadline.