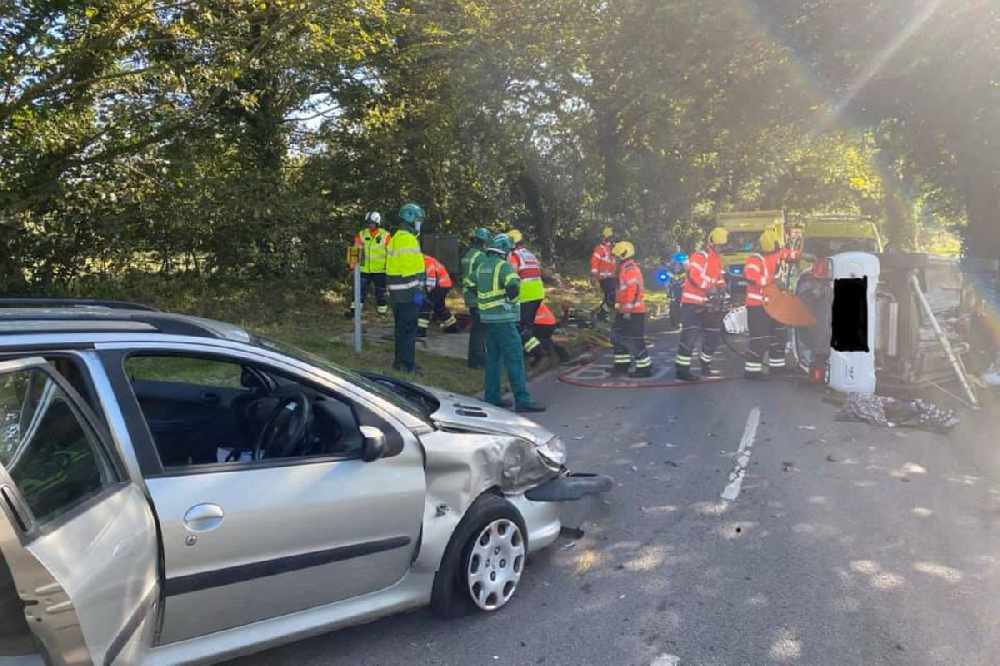 Credit: States of Jersey Police
Two drivers have escaped unhurt from a crash on Prince's Tower Road in St Saviour.
One of the vehicles ended up on its side and the road near La Hougue Bie was closed for several hours.
A 56 year old motorist was taken to A&E to be checked over and was later discharged.
Police, Fire and Ambulance attended the scene.