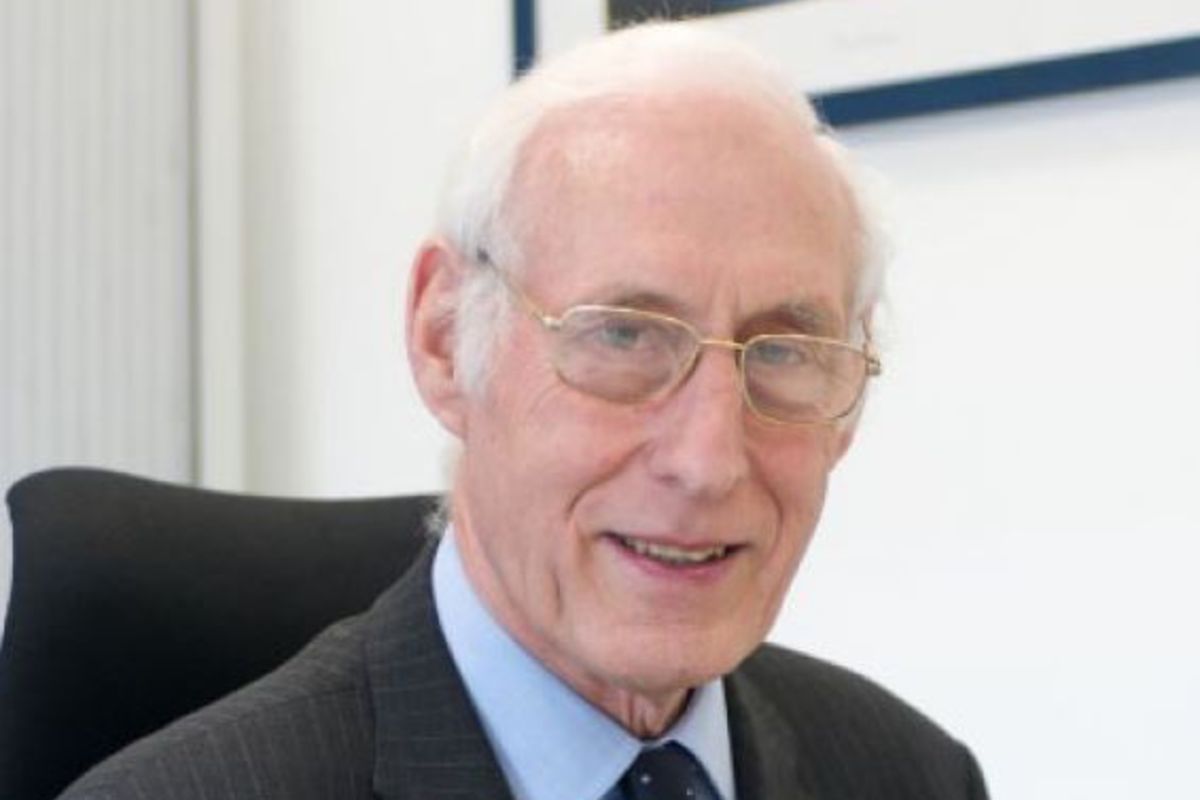 Colin Powell CBE
Tributes are being paid to Colin Powell, who died on Monday at the age of 81.
Mr Powell was one of Jersey's longest serving government aides.
He was the States' economic adviser for 40 years, from 1969.
He then spent a decade as Chairman of the Jersey Financial Services Commission.
In 2005 he was made a CBE in the Queen's New Years Honours List, and in 2008 he was the subject of Jersey Heritage's People's Portrait.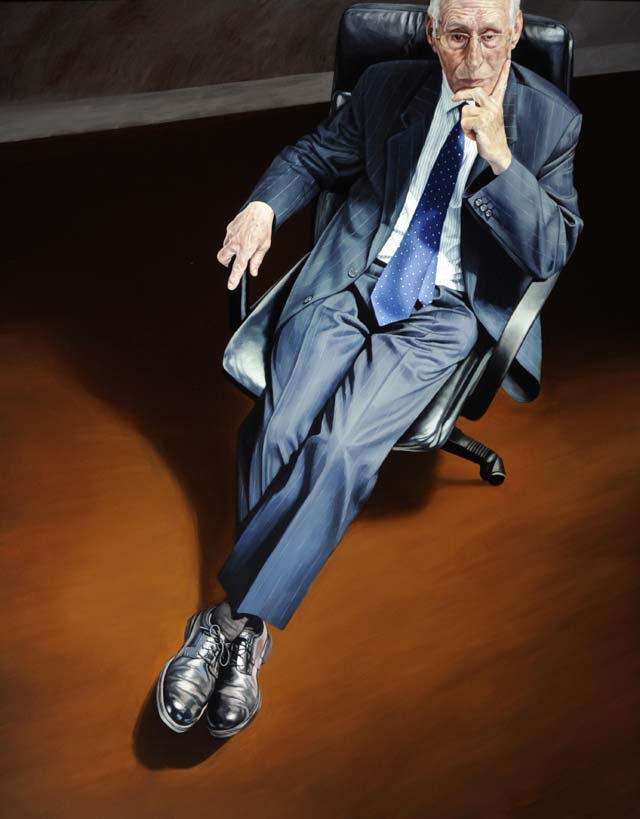 The Lieutenant Governor has described Mr Powell as 'true gentleman' who 'campaigned tirelessly and selflessly for the betterment of others'.
Air Chief Marshall Sir Stephen Dalton said the island is 'poorer for his passing', but his contribution to life in Jersey means he'll long be remembered:
"Whether serving the States and people of Jersey, leading the NSPCC here in Jersey or helping to promote and guide the Island's Community Savings Bank, Colin Powell consistently and characteristically gave unstinting support to all with whom he worked and for whom he campaigned.
I am clear that he made a very substantial contribution to international standards in the financial world as well as making a most positive economic impact upon the City of London and in Jersey. We are the poorer for his passing, but his contribution to this Island's life and future will mean that he is long remembered as a great 'Jersey Man'."
The Chief Minister also paid his respects. Senator John Le Fondré says Mr Powell served both he and his father 'with distinction' - and his service to the island is 'invaluable':
"I first met Colin when I was 18 years old. He served both my father and me with distinction and his contribution to Jersey's financial services industry, and to the island itself, is incalculable. For more than fifty years Colin guided the island's economy with wisdom and foresight.
"Colin shared his expertise with generations of officials working in economics and external relations, and his dedication was instrumental in forging the island as we know it today. He will be greatly missed."
We're deeply sorry to hear of the death of Senior States Advisor, Colin Powell, who passed away this morning.He made an immense contribution to the development of Jersey's economy, to which the Island owes a debt of gratitude.We send our deepest condolences to his family &friends

— States Assembly (@StatesAssembly) May 13, 2019
Former Senator Philip Ozouf says he was 'a truly remarkable man who made Jersey the fantastic place we enjoy today'.
Deeply saddened #ColinPowellCBE has passed away

Like so many others, during my States 1999-2018 career, his advise was invaluable

Today #Jersey has lost one of the wisest, most hardworking & generous postwar people

I made a film in 2017 for his 80th birthday

Amended #RIP pic.twitter.com/ma4EZb2SBV

— Philip Ozouf (@philipozouf) May 13, 2019
External Relations Minister, Senator Ian Gorst, says he'll 'always be grateful for the wisdom of Colin's advice', and Treasury Minister, Deputy Susie Pinel called him a mentor and lifelong friend.
Very sad to hear of the death of Colin Powell. I will always be grateful for his wise advice when I served as Chief Minister. There aren't many difficult situations Colin hasn't faced before, and he could always help politicians see the long view. Sincerest sympathy to his family pic.twitter.com/ccu92D3lFj

— Senator Ian Gorst (@Ian_Gorst) May 13, 2019
John Eatwell, current Chairman of the JFSC says he ' played an integral and influential role in local and international affairs for more than 50 years.'
Colin Powell was, quite simply, the most talented, sincere man I ever had the privilege to work with. His wise counsel and consummate knowledge on such a broad range of subjects was always freely given and of immense value - he will be missed by all. pic.twitter.com/ZAfbPtk5dj

— Mike King (@mikeCDCMD) May 13, 2019
It was a pleasure to know Colin Powell. Colin was a charming man and a true gentleman. He served Jersey superbly for 50 years, both in his work for the Government and numerous charities. Colin was a giant of our community and will be greatly missed by everyone who knew him.

— David Le Marquand (@dlemarquandjsy) May 13, 2019
So sad to hear of the passing of Colin Powell. For sure, he was an architect of our major industry but he was so much more than that. Such a pity he was never given the knighthood he deserved.
Here are some extracts from his 1971 survey, an amazing piece of work. pic.twitter.com/UDTpJARvem

— Kevin Keen (@keenjersey) May 13, 2019
NSPCC Jersey have also paid their respects.
"Colin Powell CBE was an honorary member of the NSPCC's Council and a leading advocate of the need for services for children and young people in Jersey. He took on the role of Chair of the Jersey Full Stop Campaign Committee in 1999 and since then has helped raise millions of pounds to run NSPCC services in the island.
"Colin's tireless and unending support for the NSPCC in Jersey has helped to keep thousands of children and young people safe from abuse and harm. On behalf of all the children of Jersey, we will be forever truly thankful to Colin." - Selina Winter - NSPCC Team Manager.
Condolences have been sent to Colin's wife Jenny, their daughters and grandchildren.
Funeral arrangements will be announced at a later date.