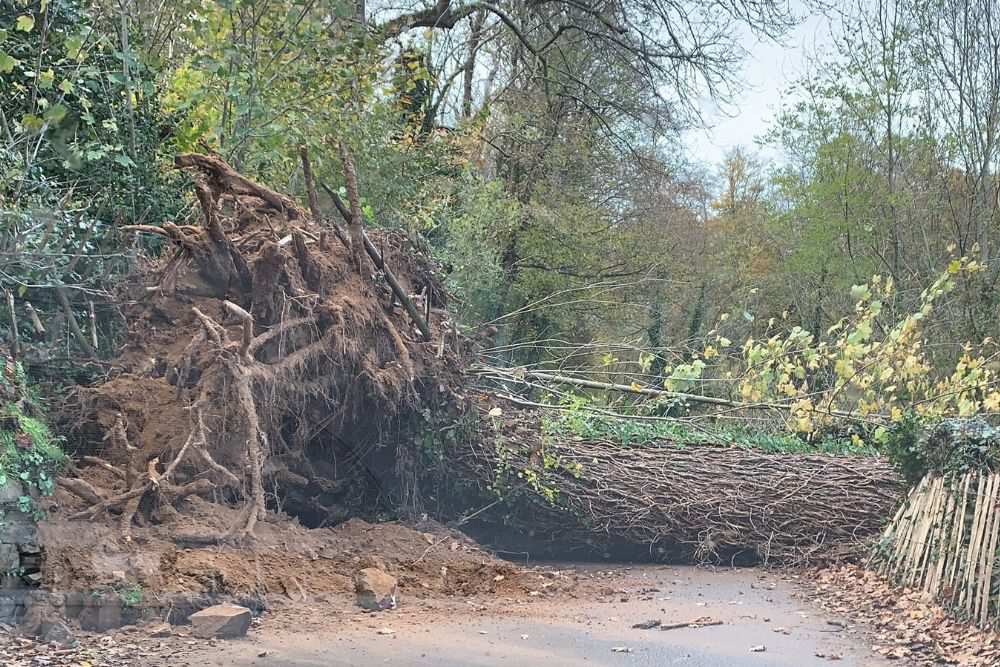 Image Credit: Cole McLean / Twitter
A tree has collapsed onto a road in Waterworks Valley, blocking traffic in both directions.
Police were called at 1:30pm this afternoon, and parish workers have been called to Le Chemin des Moulins to remove it.
Motorists have been asked to avoid the area.