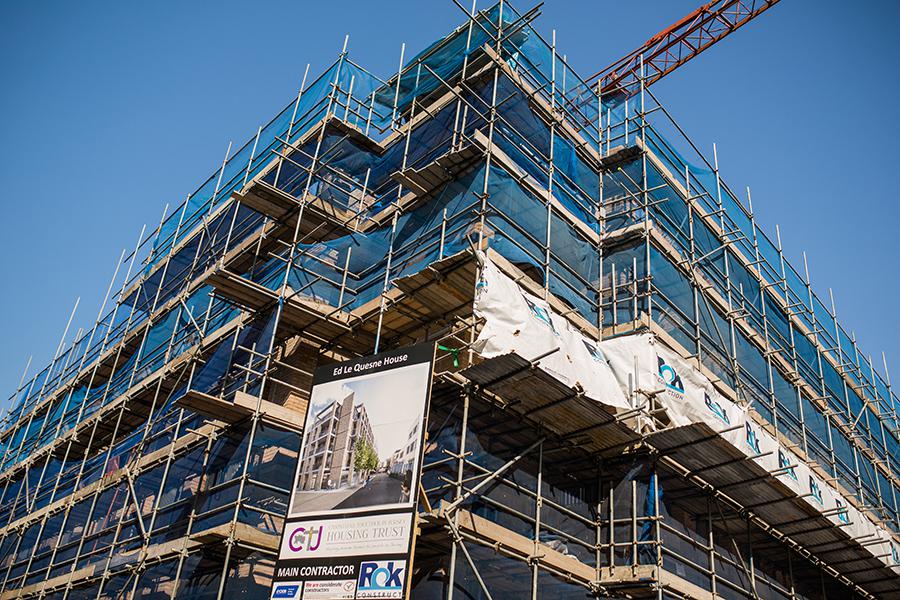 A new social housing development in St Helier is just weeks away from completion.
1-2 Minden Place will provide 31 homes and two shops on the site of the old Scope Furnishing shop.
It's been named Ed Le Quesne House after the late secretary of the Christians Together Jersey Housing Trust.
The ceremonial brick has been laid by its Chairman, Charles Thacker, and work is due to finish in early July.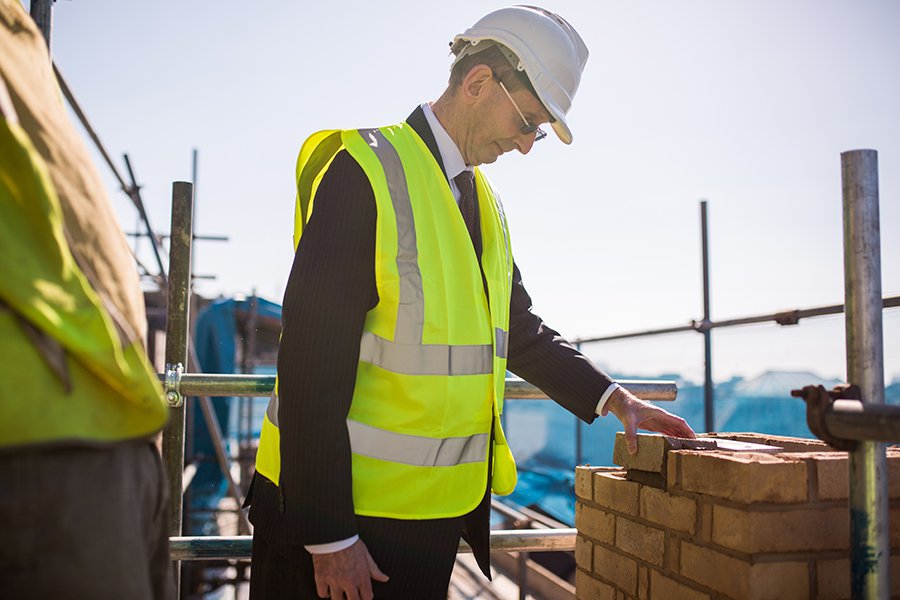 He says the project will provide much-needed housing for the island:
"I'm delighted to see this development reach such an important milestone just two years after the Trust purchased the property. Ed Le Quesne House is vitally important for St Helier, as it will help to increase the number of affordable housing units for residents in the heart of town. It is a modern, affordable development that is just a few weeks away from completion."