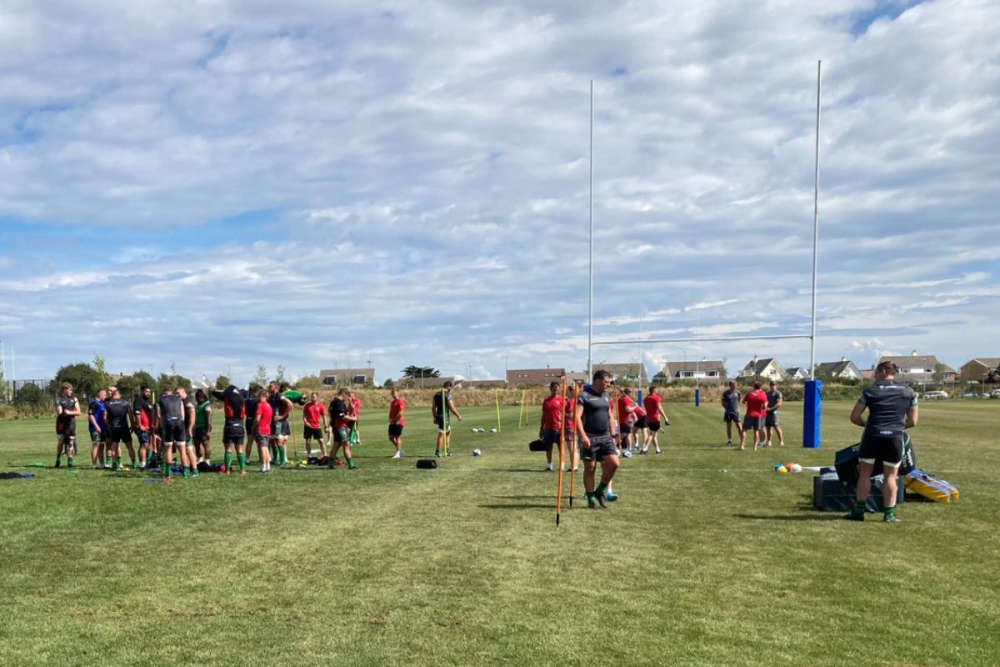 Some of the world's best rugby players are in Jersey for a pre-season training camp.
Leicester Tigers, who won the Premiership last season, have hosted an open training session at Les Quennevais School.
Fans came out to watch the players as they were put through their paces by the coaching staff.
After the session finished, the supporters were able to get autographs and pictures with the team.
🤳 𝗠𝗘𝗘𝗧 & 𝗚𝗥𝗘𝗘𝗧

Fun-filled finish to today's field session, with the lads meeting fans here in Jersey. Thank You to all who came along to join us! #TigersOnTour 🇯🇪 pic.twitter.com/2QQVccyAFI

— Leicester Tigers (@LeicesterTigers) August 16, 2022
The training camp will include a friendly match against Jersey Reds on Friday 19 August.
Scrum-half Ben Youngs, who is England's most capped international player, is part of the squad.
He says it's great to come out to Jersey.
"Pre-seasons are hard things. Each day you go in, you work very very hard and everything is building towards that first game of the season.
Sometimes the routine becomes a little bit 'groundhog day' as such if you stay where you are, so to come and spend a week here... the sun is shining on our backs right now, so it's not bad!
Thank You to all those who came down to watch today's session in Jersey! 👏 #TigersOnTour 🇯🇪 pic.twitter.com/EnPY72y2R8

— Leicester Tigers (@LeicesterTigers) August 16, 2022
It sharpens the mind in terms of you're in the environment constantly for a week, you've got new players coming in and it's about making sure that they feel an integral part of the group as soon as possible and to do that, you need to spend time together - not only on the pitch but off it.
When you're in camp, it allows you to do that. We can go out for some food, have a beer together, play cards and just hang out really."
Fellow England international Anthony Watson is one of the new signings.
He joined from Bath, where he spent nearly a decade of his career.
This is the full-back's third visit to Jersey. He admits he's enjoying it a bit more this time without the Covid-19 restrictions.
"The last time we weren't able to do too much, we were stuck in the hotel a lot so this has been a lot more refreshing, to be honest.
To be able to get down to the beach, go out for a coffee, go out for food, it makes a massive difference.
The intensity of training goes up (in a training camp) but then what you're able to do off the field with the same group of people, that's kind of heightened because obviously you can't go anywhere else or see anyone else.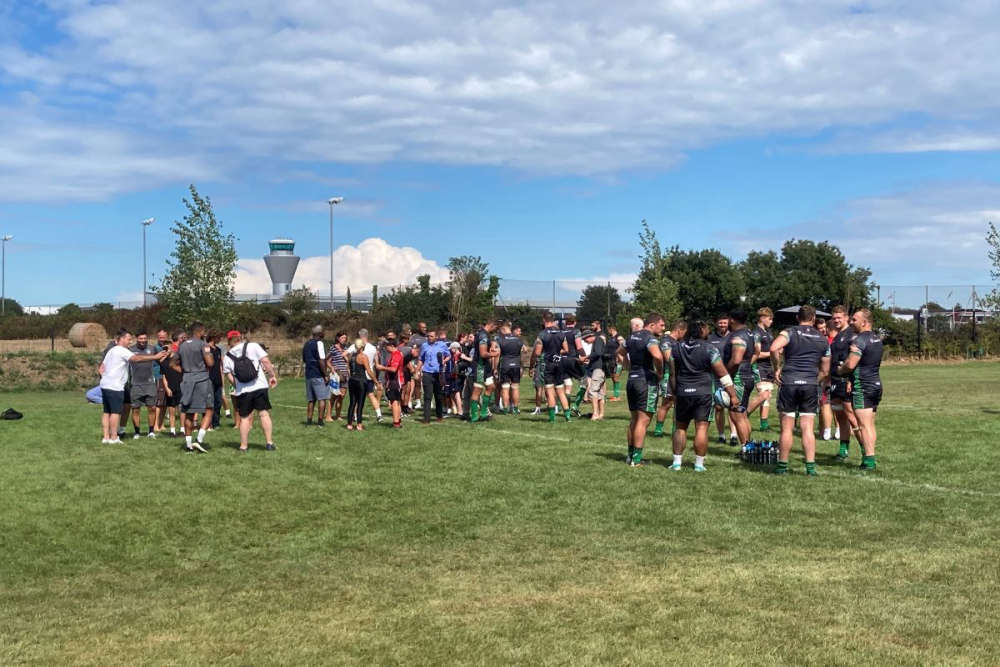 I think that's really important and that's what makes camps like this so special - especially in a place like Jersey.
We've had decent weather, the beach is right there, and you're sharing rooms. It all helps bring everyone together."