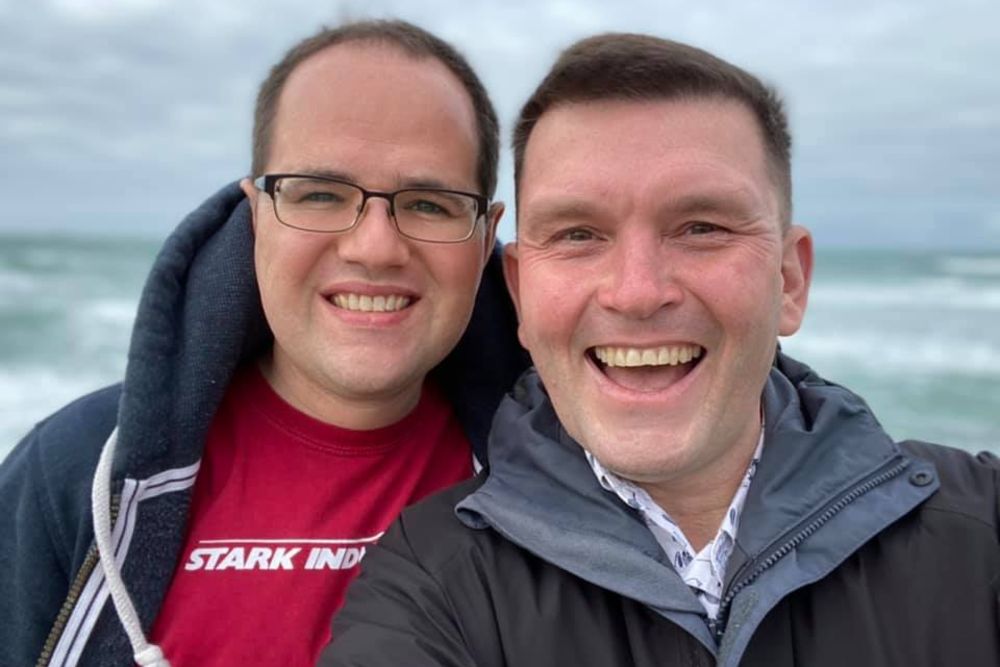 Thousands of pounds raised to send reporter Gary Burgess and his husband, Alan, on a dream holiday will be donated to Macmillan Jersey instead.
Last month, he was told by doctors that he may only have 6 to 12 months to live after spending years battling cancer.
A JustGiving campaign was started last night, following an emotional TV interview on coming to terms with his diagnosis.
The organiser originally wanted to send Gary and Alan, on a dream cruise but Gary told Channel 103 as they could afford the holiday themselves, he's asked that the money be given to charity instead:
"It's just so incredibly kind. I saw the fundraiser had appeared online last night - initially somebody wanting to pay for Alan and me to go on a cruise!
"We just couldn't accept that as we're lucky enough not to need that, but we asked if it could be converted to a fundraiser for Macmillan Jersey. That's what's happened and now I think it's somewhere around the £15,000 mark.
"People are just so generous, and it really just means the world to me."
The fundraiser's original target of £10,000 had been reached in a matter of hours, following an outpouring of public support.
Like so many, Macmillan Jersey have been so touched by @GaryBurgessCI story. Gary's openness about his cancer prognosis, and living his best life for his foreseeable future. We are so blown away by the generosity of Gary, Alan and the general public! A heartfelt thank you 💚 pic.twitter.com/1eMVZEZEZQ

— Macmillan Jersey (@Macmillanjersey) December 9, 2020
You can donate to the Macmillan Jersey fundraiser via the JustGiving website.
---
Join Gary in spreading a little 'Sunday Happiness' every week between 10am-2pm on Channel 103.