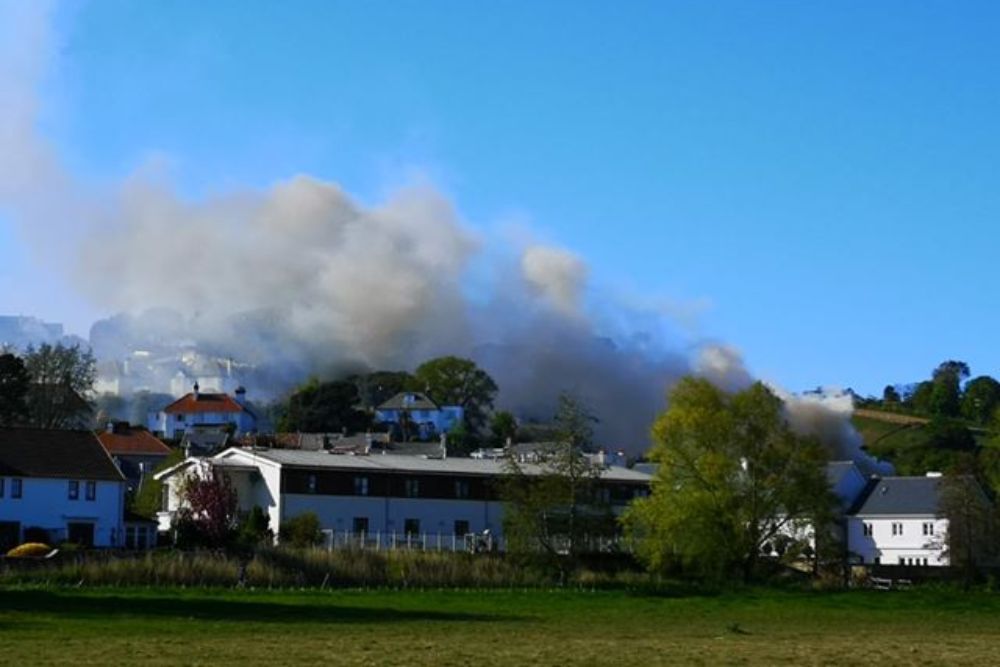 Picture Credit: Andy Coutanche
We're being asked to think twice before having a bonfire, after a large field fire broke out yesterday (15 April) in St Peter.
15 firefighters and three fire engines were called to the blaze near Rue du Craslin and managed to get it under control, after fears that it might have spread to nearby homes.
Anyone who does still choose to have a bonfire that passers-by will see should call the JFRS Control Room on the non-emergency number of 444705. They will want to know where the fire is, the times you are planning to burn and a contact number for whoever owns the site.
To avoid fires getting out of control, Jersey Fire and Rescue has this advice:
* Don't start a bonfire near buildings or vehicles
* Make sure the area is clear
* Think about the weather and wind direction
* Keep a bucket of water, sand or a hosepipe nearby
"We know that having a bonfire can seem like an easy way to dispose of green waste, however, due to the current dry conditions the Island is experiencing it is very easy for surrounding vegetation to catch alight.
"If it spirals out of control you are putting both yourself and our firefighters in unnecessary danger. And it ties up our resources for something that is easily avoidable." - Tony Aubert, Crew Commander.
Advice has also been issued to protect wildlife:
* Extinguish cigarettes properly.
* Never throw cigarette ends out of car windows.
* Don't leave bottles or glass in woodland or areas of vegetation because sunlight shining through glass can start fires.