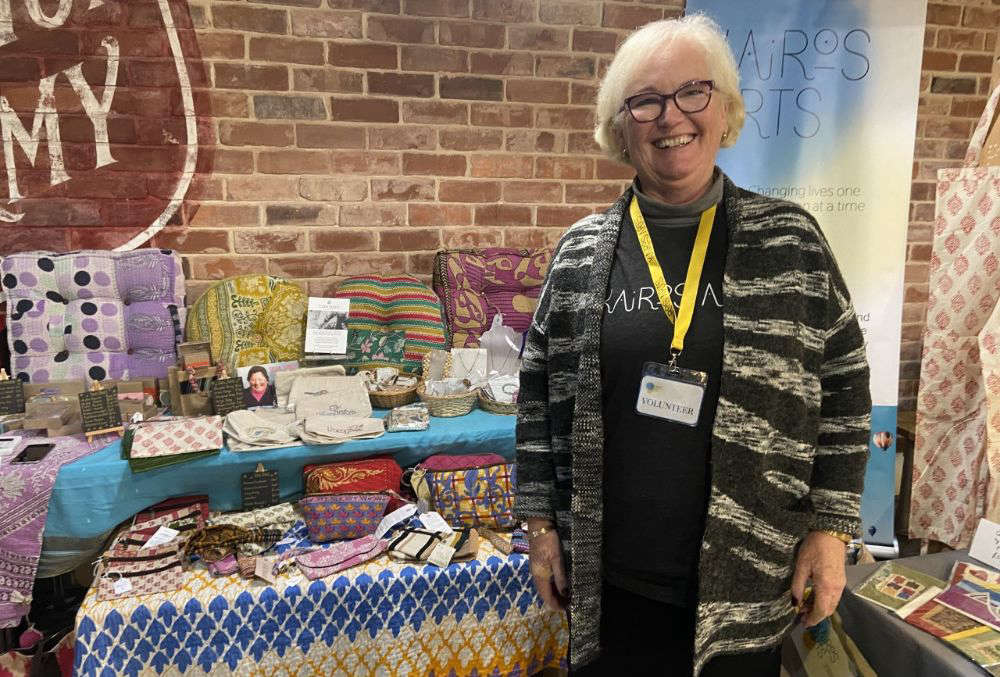 Three domestic abuse survivors are sharing their artwork in a small exhibition at Jersey's Salvation Army Café.
Kairos Arts, a local charity which helps domestic abuse survivors, has set up shop to raise money and showcase the art produced by three women who have suffered domestic abuse.
The women attend therapeutic workshops where they can channel their experiences into art. They decided they would like to share what they have created to spread awareness.
Cathy Sara, Kairos' Creative Director, says the creative arts help restore hope, dignity and worth to people recovering from trauma.
"We do see remarkable moments, these transformative moments, where people self-discover, which is so empowering - particularly if you've been affected by domestic abuse, where you've been robbed of something of your sense of self and your self-worth, but actually by being able to be empowered to make a self-discovery and have choices."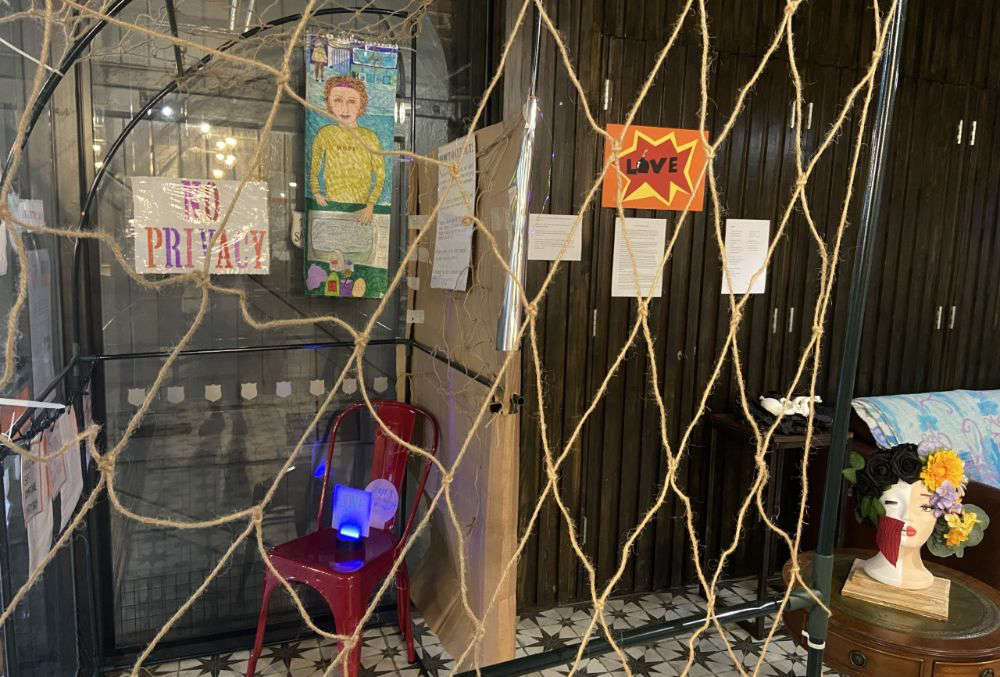 Each of the sculptures has a different meaning, with the large cage representing the feeling of being trapped.
Mirrors are included in its design for people to reflect and see themselves.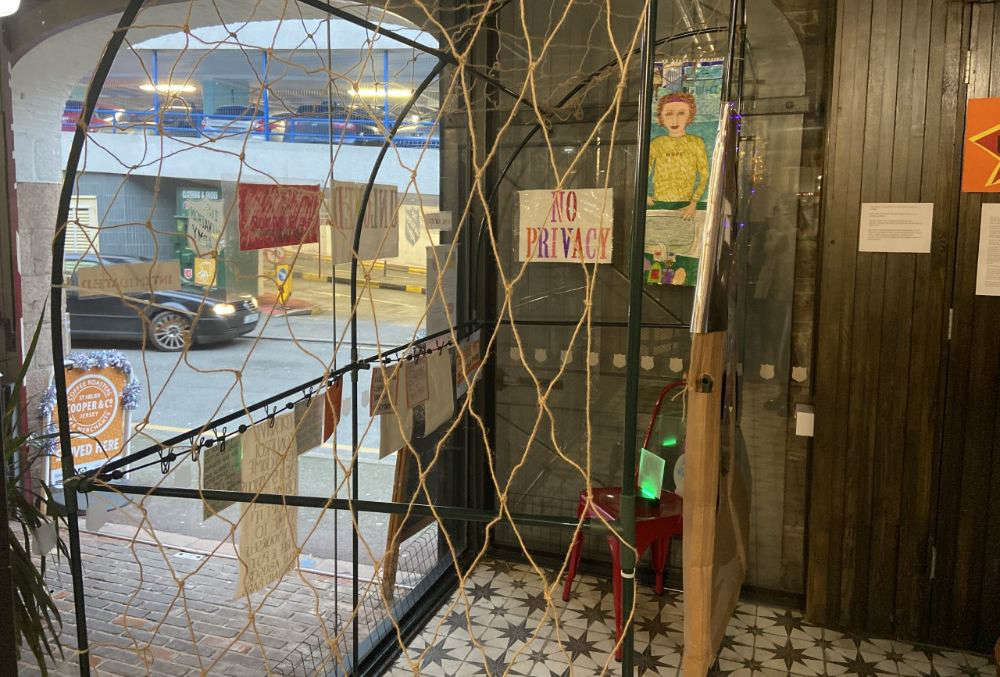 The sculpture in the centre depicts a woman with two sides, a dark side and a light side. It represents how it feels being abused, and then eventually what life can be like after escaping.
A description of the piece says that those who have suffered domestic abuse are not victims, but survivors instead.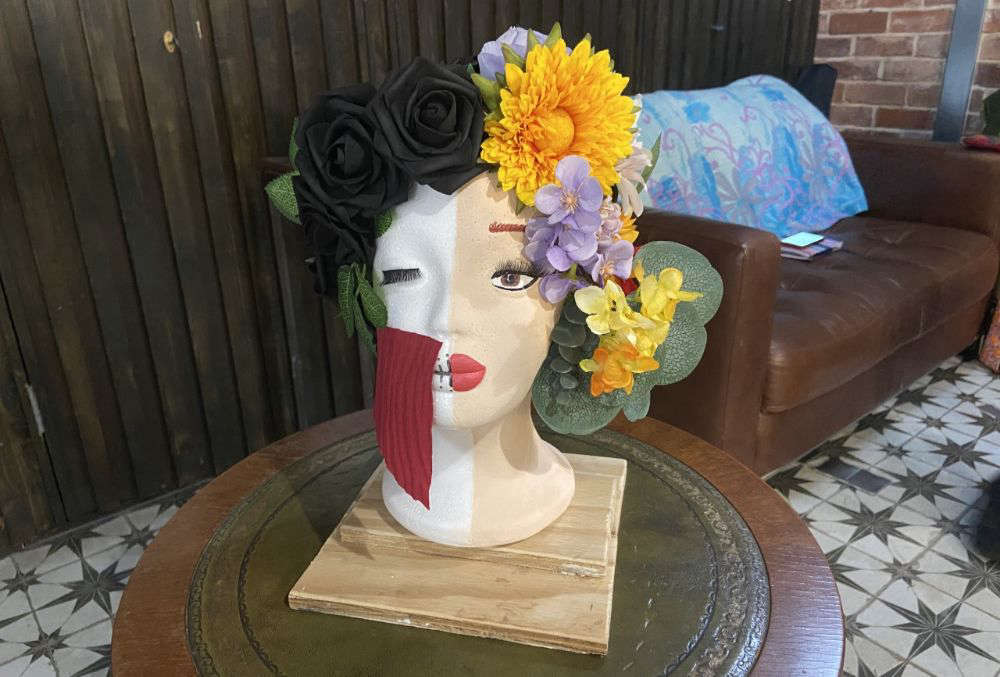 Finally, the clay foetus is paired with a poem which describes the isolation and the feeling of comfort that can be provided in small ways.
The clay figure is delicate and fragile, representing how it felt being abused.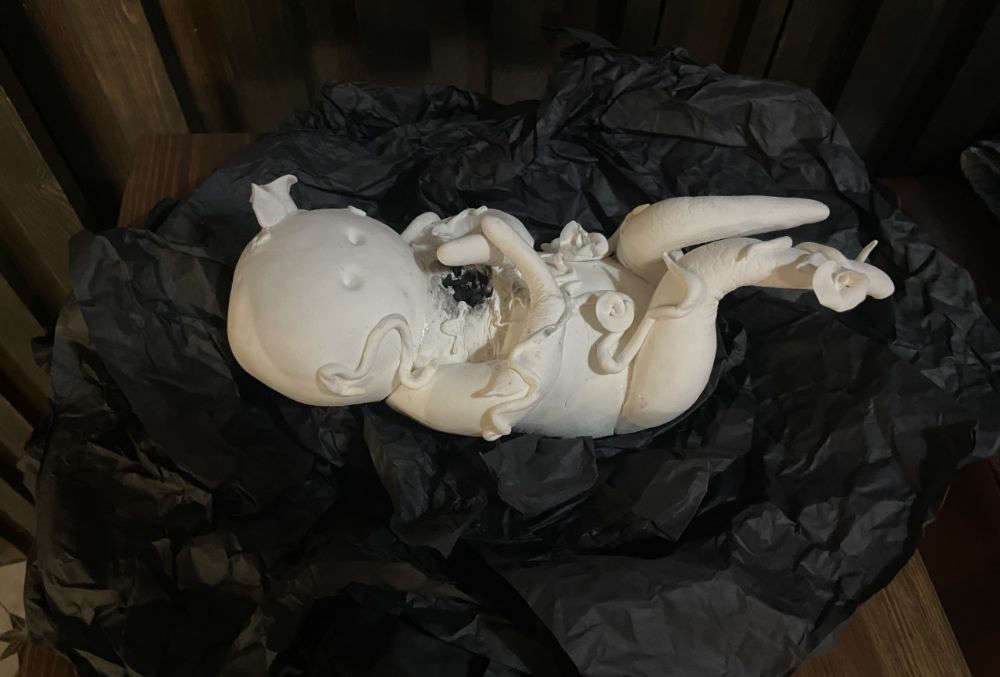 The exhibition is also in conjunction with the #SpotTheRedFlags campaign that is being spread across the island to encourage 16 to 25 year olds to be aware of what abuse and coercive control can look like.
"We are delighted to play our part in raising awareness, supporting those affected by domestic abuse and facilitating important conversations."
Alongside the Art Installation, Kairos Arts have set up a pop-up shop which sells products that are handmade by women transitioning out of sex work, or who have been rescued from trafficking.
The work is on show at the Salvation Army Cafe between 9am and 4pm until Friday 9 December.