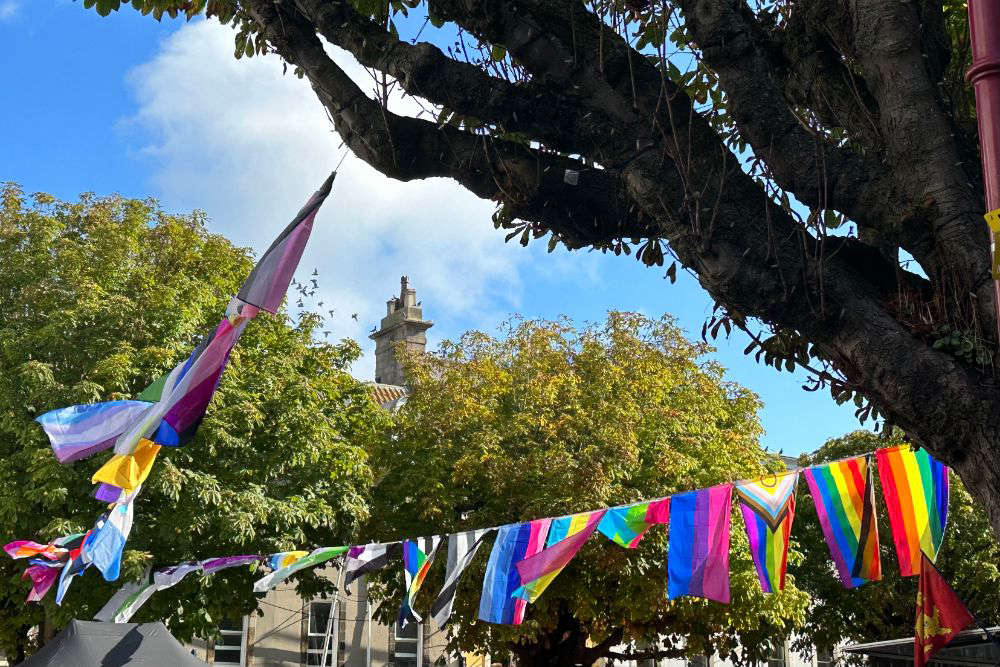 The Pride Parade and main celebrations will see The Saturdays star Una Healy and nineties boy band Five taking to the main stage in Jersey's People's Park.
Due to the pandemic and the passing of the late Queen Elizabeth II, the Channel Islands will see its first Pride Parade since 2019 this lunchtime.
People will meet in the Royal Square at midday to join the Pride Parade, which will leave at 1:00 pm.
It will flow down King Street and continue down to Charing Cross, where the march will turn right towards the Town Hall, where a 50-metre Pride flag will be carried along the Parade.
Everyone will then turn down Kensington Street, across to the Pride Village in People's Park, where the gates open at 1:00 pm as well.
On the walk through town, to the final destination, everyone will be treated to local bands, artists and sing-a-long set lists.
Christian May, Director of Channel Islands Pride says the parade gets to the heart of why people celebrate.
"It's an opportunity for the LGBTQ+ community to be visible, without fear, and a reminder that the first Pride was a born from protest, as a march for freedom and equality."
At the park islanders and visitors will be met with a whole range of stalls and events, including a Family Friendly Zone.
Five have been confirmed to perform at the event alongside Una Healy from the Saturdays.
Ellie Prohan has also been announced as the headline DJ for the event and is a member of the LGBTQ+ community, and an advocate of women, intersectionality, and marginalised communities.
"The responses I've had back are people who have been in their offices and have spontaneously started singing FIVE songs like 'Keep on Movin' ' and 'If You're Gettin' Down,' so I think it shows that Pride in Jersey is growing.
"It's getting the attention from UK artists as well because we want to put Jersey on the map as an LGBTQ destination of choice, and somewhere where both the artists and members of the public and community want to come to."