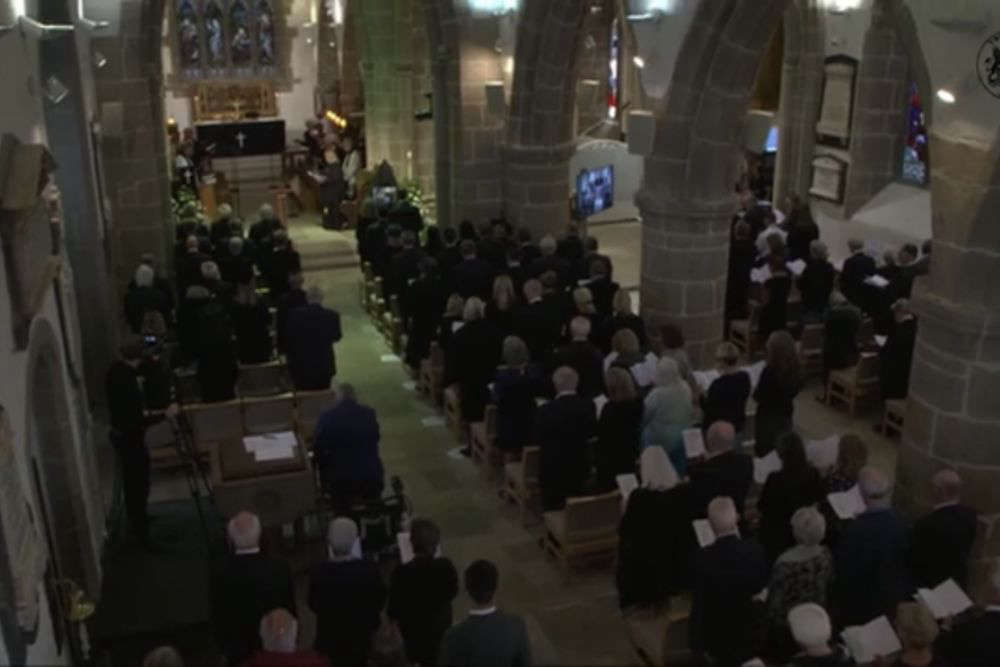 Hundreds of islanders filled Jersey's Town Church for a Service of Thanksgiving for the life of Her Majesty Queen Elizabeth II.
The Dean of Jersey, the Very Reverend Mike Keirle led the congregation in prayer.
The service was attended by the Bailiff Sir Tim Le Cocq, who paid his own tribute to the late monarch.
"As I have said on other occasions, she was a constant, a stabilising presence, a centre of calm and certainty in the sometime tumultuous years since she acceded to the throne."
Chief Minister Deputy Kristina Moore read a passage from Corinthians. The hymns, prayers and readings had been chosen from a number that had been selected by Her late Majesty before her death.
The Dean reflected on the impact and legacy of the Queen's 70 year reign.
"We have been reminded this morning of the constancy and steadfast nature of her reign in an ever-changing world, providing us with a sense of stability and continuity. A still point in a turning world."
The service - which concluded with the National Anthem - was livestreamed on social media.
Later in the day, the Chief Minister was one of four Jersey politicians invited to Westminister Hall to see the Queen lying-in-state.