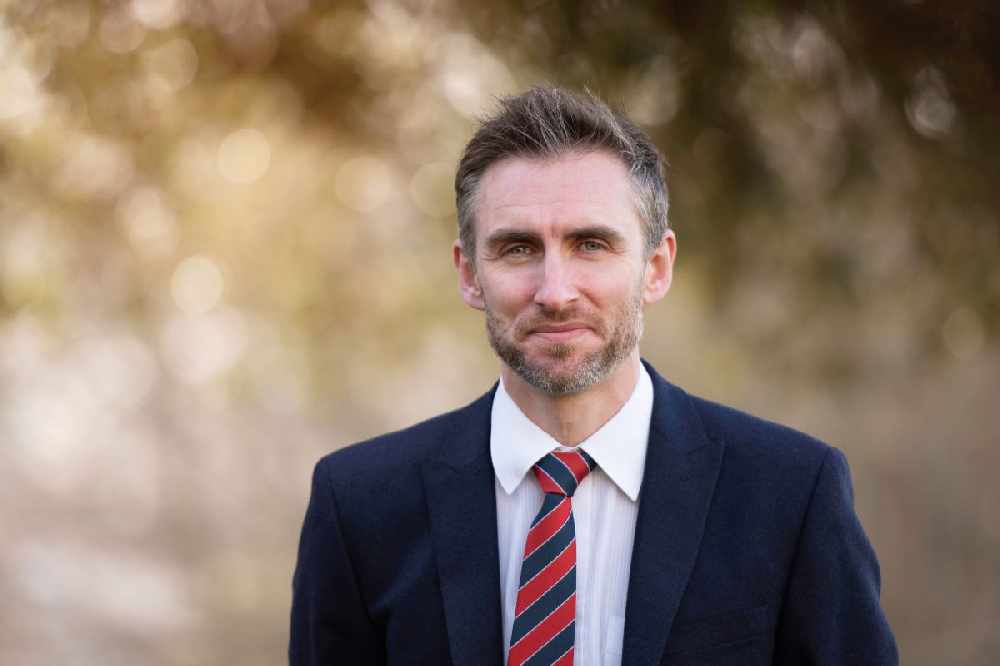 The current Deputy head of Victoria College will take temporary charge of the school from September.
Dr. Gareth Hughes will be interim headteacher from September for the academic year following the retirement of the current head, Alun Watkins.
"I am honoured and delighted to be chosen to lead this wonderful school. I look forward to building strong and positive relationships with the Victoria College and wider Island communities, in pursuit of providing outstanding educational opportunities for our young people."
The government says recruitment for a permanent headteacher will start in the autumn, with the aim of getting the successful candidate in place for September 2022.
The appointment process was overseen by the Jersey Appointments Commission. A student panel was also involved by asking questions of each candidate.
"In putting children first, Ministers are committed to ensuring that our schools and colleges have the best leadership that ensures teaching, learning and care are of the highest quality. We are keen to grow our talented on-Island leaders, so I welcome Dr. Gareth Hughes on his promotion to lead Victoria College for the next school year and will ensure that my team in Education give him all support." - Deputy Scott Wickenden, Assistant Minister for Children and Education.
Work will now start on recruiting an Acting Deputy Headteacher.
"I am delighted to congratulate Dr Gareth Hughes on his new role and look forward to working closely with him as he leads Victoria College next year on our continuing journey of improvement. The Governing Body stands ready to provide him with full support in the challenges which lie ahead." - Brian Watt, Chair of Governors.