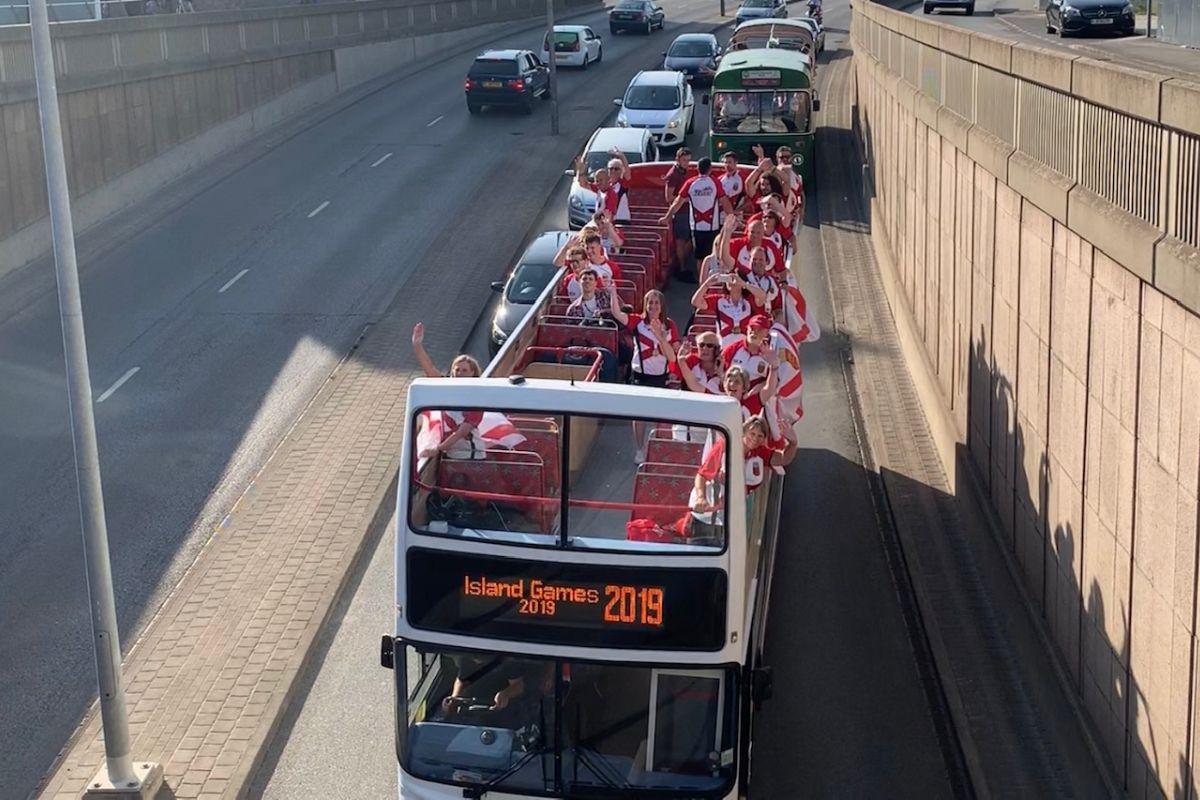 Team Jersey athletes have been on an open-bus tour through St Helier to celebrate their Island Games success.
It was arranged by LibertyBus boss Kevin Hart, taking the medal-topping competitors on a tour of the town.
They were taken from Liberation Station to a special Vin d'Honneur that had been laid on at Fort Regent.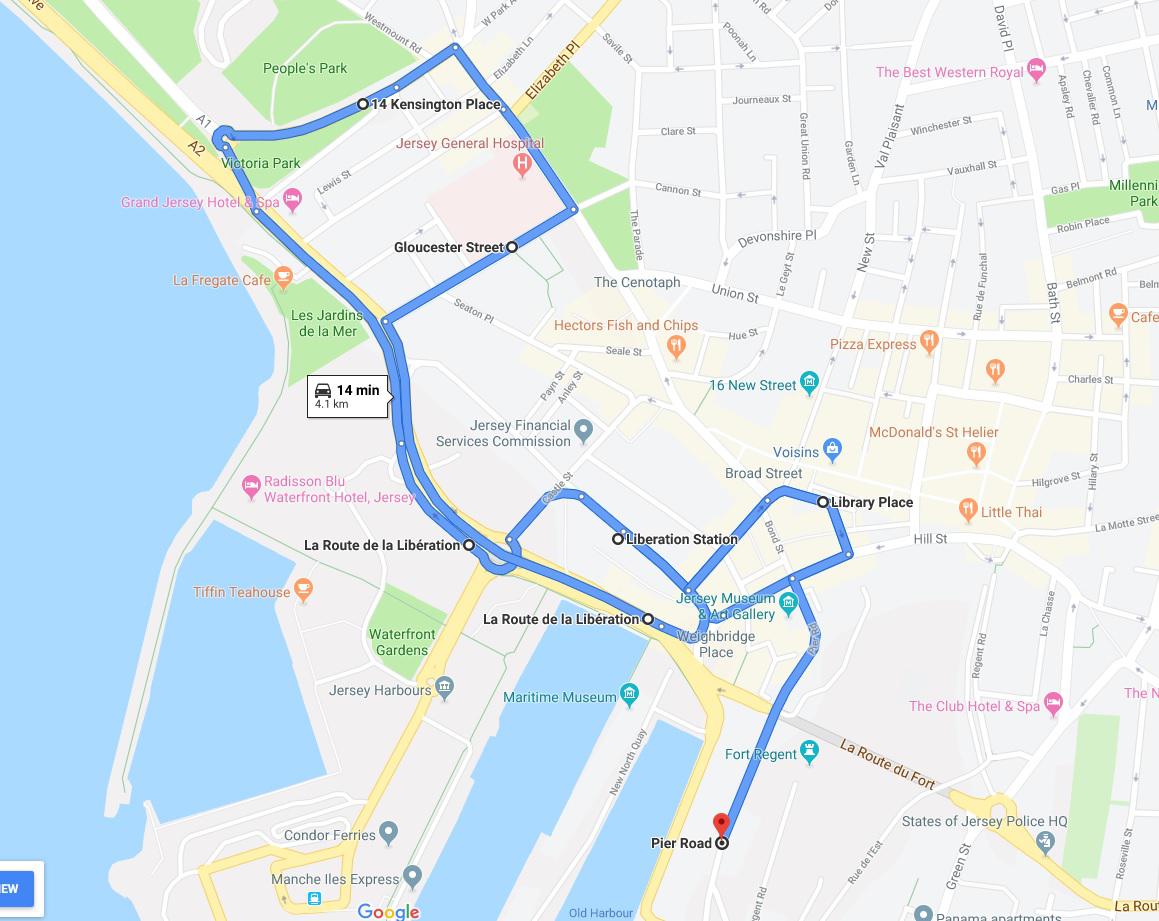 The bus convoy's route through St Helier, from Liberation Station to Pier Road near Fort Regent.
Friends and family turned up to line the streets showing their support, with other motorists showing their support by honking their car horns.
Team Jersey manager, Morag Obarksa, says they were keen to take part:
"LibertyBus suggested it and we leapt at the opportunity. It's a great way to celebrate our achievements down in Gibraltar and for the athletes to get together and have a bit of a celebration as well.
"It was a great idea that hadn't been done before here, so it might be something to do again in the future that other teams might want to do as well."
Channel 103 was there, speaking to some of the competitors and capturing photos from the tour through town: