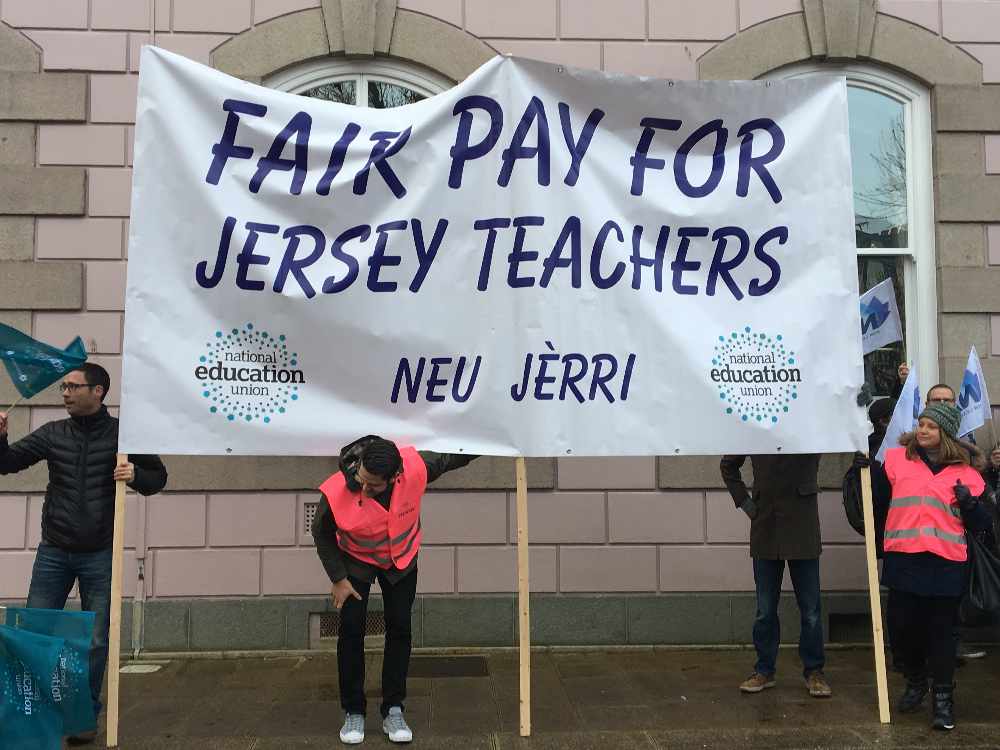 Teachers took part in a demonstration in St Helier earlier this month.
The NASUWT says its 'very hopeful' of finding a resolution to the pay dispute shortly.
Planned strike action by teachers on Tuesday has been suspended after progress was made towards an improved offer.
NASUWT rep, Marina Mauger, says calling off the strike has proved popular with members:
"Jersey teachers do not want to close schools. I haven't heard a single negative comment [since calling off the strike]. I think our teachers are so concerned about education, and also the inconvenience it would have caused to parents that they're relieved we've found a way forward and have managed to suspend the action for the time being."
Another meeting between unions and the States Employment Board is planned for Monday.