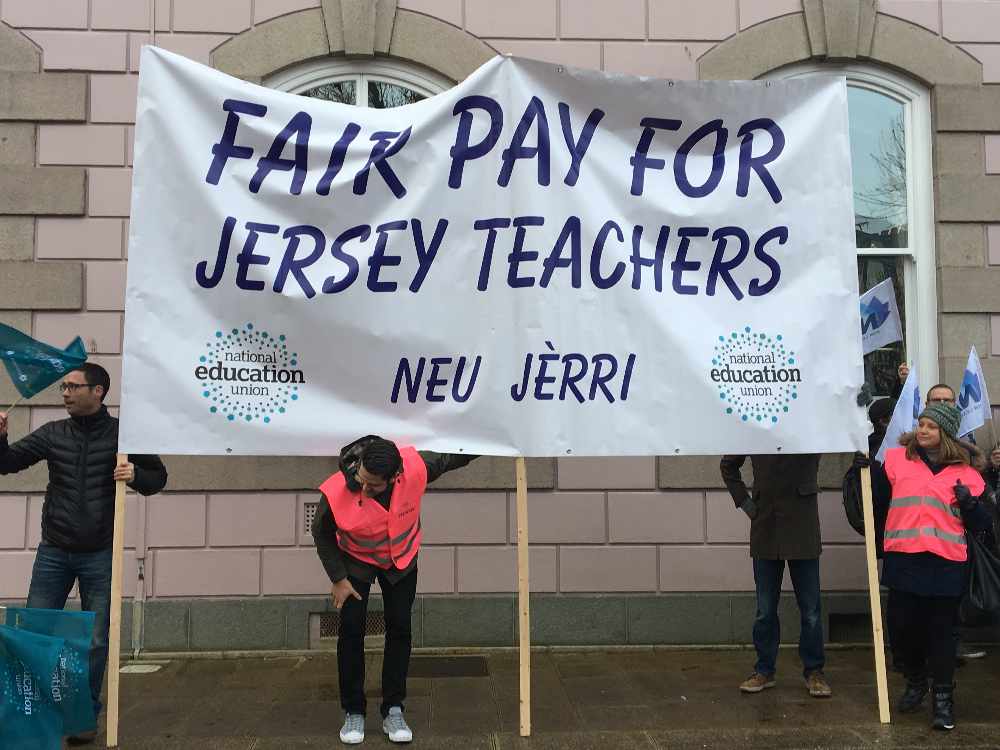 NEU members at a demonstration earlier this year.
Teaching staff from seven Jersey secondary schools will walkout later this month.
The National Education Union has called a strike on Tuesday 19th March.
Grainville, Haute Vallée, Hautlieu, Jersey College for Girls Le Rocquier, Les Quennevais and Victoria College will be affected.
The NEU's Regional Secretary, Andy Woolley says its members have overwhelmingly rejected the States Employment Board's latest pay offer of RPI + 1.3% for 2020, with no change for 2018 and 2019.
"Members have contacted us to confirm that they feel it is unacceptable to still have a fall in their standard of living over the three years.
"We have had no further contact about re-opening negotiations so we have no alternative but to re-instate our strike action for this date.
"The ballot we conducted also allows us to call out Primary Schools in future and to repeat the action if necessary but we hope that the States Employment Board will now realise the strength of feeling amongst its teacher employees about continual falls in their standard of living and demonstrate in real terms of a fair pay rise that they really mean it when they say they value what our members do for the young people of Jersey."