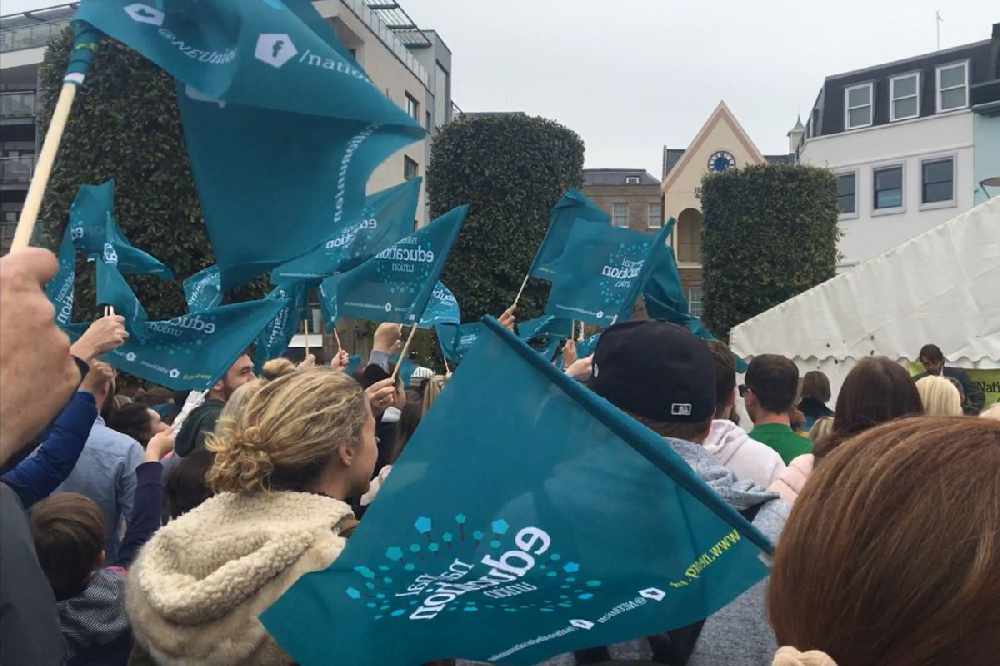 The NEU has written to the NASUWT, urging it to combine in joint strike action.
The National Education Union is holding more talks today with the States Employment Board about the long-running pay dispute.
It's ahead of further walkouts by teachers this Wednesday and Thursday.
There have been three strikes so far this month. A total of eight are planned for May.
The NEU had asked the Chief Minister and Education Minister to attend today's negotiations, but in a statement, the SEB says they won't be:
"As is normal practice, Ministers will not attend talks, because officials who are specialists in employee relations and negotiation will negotiate for the Government, under the direction of the States Employment Board, in the same way that trained union officials will negotiate on behalf of teachers."
NASUWT members have withdrawn cover. The union is in separate talks with the States Employment Board, which the SEB has indicated are making progress.
A post on the NEU's Facebook page says:
The NEU believes that working with other trade unions is in the interests of all union members. This is especially so where unions' are facing the same dispute with the employer.
There is no doubt that the NEU & NASUWT working together in this dispute would be to our mutual benefit. But in any event given the size of the NEU, we have the members, the solidarity and the organisational ability to win this dispute.
However, to avoid any misunderstanding the NEU has written to the NASUWT to make clear our wish to take joint strike action and with proposals about how we can work better together, for the benefit of all teachers in Jersey.
The NEU is organising an Education Question Time on Wednesday 15th May at the Freedom Centre (former Odeon cinema) The public are being invited to hear from a panel of teachers, parents, politicians and trade union officers about the reasons for the dispute and resulting industrial action.