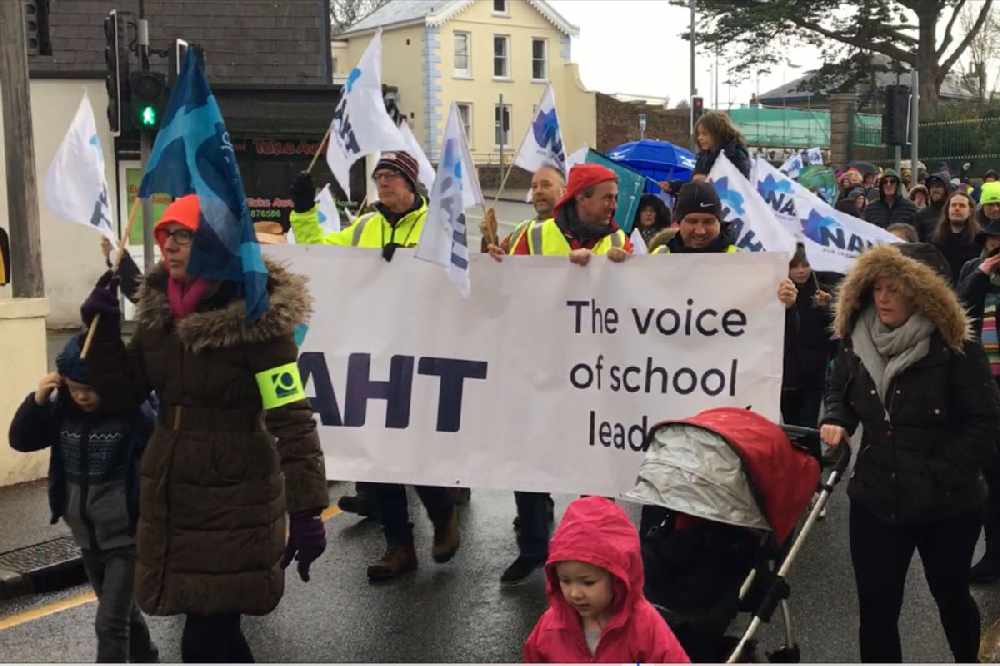 Teachers took part in a demonstration in St Helier earlier this month.
A planned strike by teachers next Tuesday has been suspended.
The Jersey National Education Union says it comes after the States put forward a new pay offer.
The offer is due to be confirmed next Monday and put to NEU members for consideration.
Seven secondary schools would have been disrupted as hundreds of union members planned to walk out.
The NEU's regional secretary, Andy Wooley, says discussions have been ongoing with the States Employment Board:
"Further pay talks have been undertaken between teacher unions and representatives of the SEB for the last three days, both in person and via email and telephone, which have led to an emailed offer from the Employer after a meeting this morning. We believe this new offer should be put to members after a meeting on Monday (25 February) when we are to formally receive it from representatives of the SEB.
"That being the case we are suspending the action in 7 Secondary Schools planned for next Tuesday which would have involved hundreds of our members. Therefore, all members should attend work as normal on Tuesday".
The Government of Jersey has released a statement following the announcement.
"We welcome the decision by the teaching unions to suspend their planned strike next week, in order to continue negotiations. Jersey's government and unions have agreed that while discussions and mediation are underway, neither side will make any further public statement."