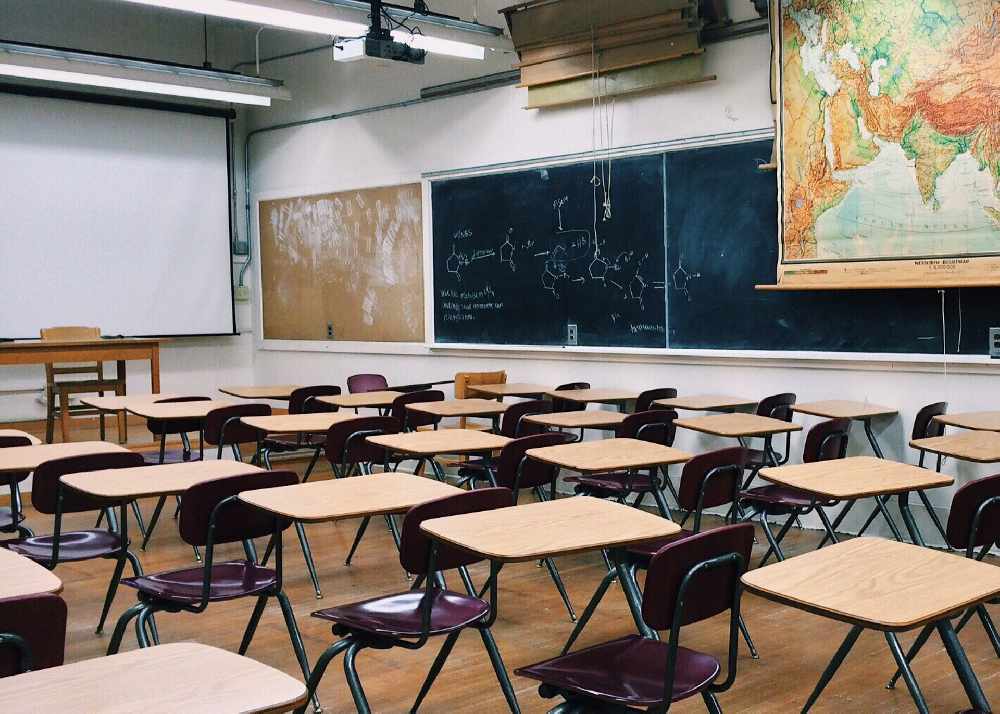 A Jersey secondary school has been forced to shut to Year 9 pupils on Friday because of shortage of teachers.
Le Rocquier is telling parents to keep the 13 and 14 year olds at home.
Headteacher Andrew Adkin says that the ongoing industrial action means there are not enough teachers to supervise every class.
"Closing to any year group is a very, very difficult decision but I have to put the safety and welfare of students first and, after hours of trying to find a solution, we have not found one."
Members of the NASUWT union are refusing to cover for absent staff in their ongoing pay dispute with the States Employment Board.
Meanwhile, the States Employment Board has made a desperate plea for another Jersey teaching union to call off planned strike action.
NEU members are set to walkout for seven more days this month in their row over pay.
A strike on Wednesday forced thirteen schools to close completely and several others to be shut to certain year groups.
Further walkouts are expected on Tuesday 7th and Wednesday 8th May.
Chief Minister Senator John Le Fondre has appealed for the union to enter joint talks to resolve the impasse.
The NEU has hit back in an open letter at claims it's 'deliberately harming children's education' - accusing the government of being 'inaccurate and misleading'.
A statement issued by the SEB late on Thursday attempted to strike a different tone:
"The Chief Minister, Senator Le Fondré, and the States Employment Board are calling on the NEU to work together to resolve the teachers' pay dispute, by taking part in the joint talks, and suspending the planned seven days of strikes so teachers can continue their work while discussions take place. The Board has made a significant proposal and hopes the NEU will come to the table and work with all other parties to find a solution to the current impasse.
The States Employment Board regrets the NEU's decision not to take part in further joint talks with the employer and NASUWT, and not to discuss modernisation before the pay dispute is resolved.
The outcome of Tuesday's meeting was extremely positive in respect of NASUWT who agreed to a proposal from the States Employment Board to hold further talks aimed at finding innovative ways to strengthen educational outcomes in a way that would benefit children and young people, parents, carers, and teachers. NASUWT have put forward a number of ideas which will contribute to the modernisation of education provision and free up funds to improve the pay offer for teachers from 1 January 2020. The next meeting with NASUWT is planned for Tuesday 7 May.
The current industrial dispute has serious implications for both children and their parents, and the SEB would encourage all those involved to work towards finding a solution, without attaching any preconditions to attending meetings that may lead to a resolution to the dispute."