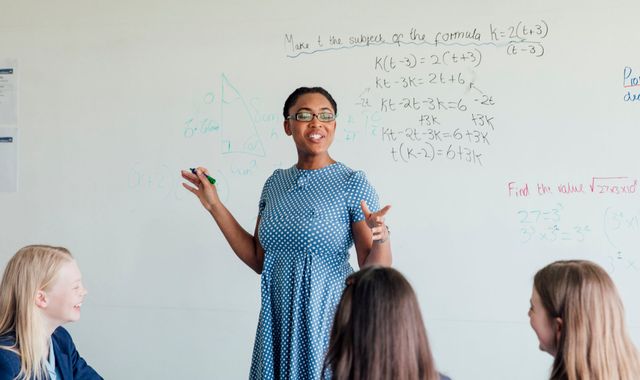 Teachers have been offered a fresh pay deal.
Details of the revised offer have been published by the government this morning.
It includes the guarantee of a higher pay rise for 2020 than the 1.3% above RPI already promised.
That could potentially worth a further 0.8% - if teachers help produce savings worth at least 1.6% of their total wage bill.
"This revised offer provides additional benefits to teachers while maintaining financial responsibility. I hope it will be agreed by the two teaching unions, and that they will recommend it to their members, so we can bring an end to the uncertainty, disruption and inconvenience to all parties and to Islanders." - Senator John Le Fondre, Chief Minister and chair of SEB.
The offer has come just as NEU members prepare to meet this evening to decide whether to take more strike action, following 8 days of walkouts last month.
Both the NEU and NASUWT said yesterday that negotiations were on the brink of collapse because no fresh offer had been made by the SEB.
The unions said recent actions by the SEB were threatening to derail negotiations and were trying to 'break the resolve' of teachers.
They were angry about a letter sent to teachers' home from States Chief Executive Charlie Parker, which the NEU estimates cost £1,000 in postage.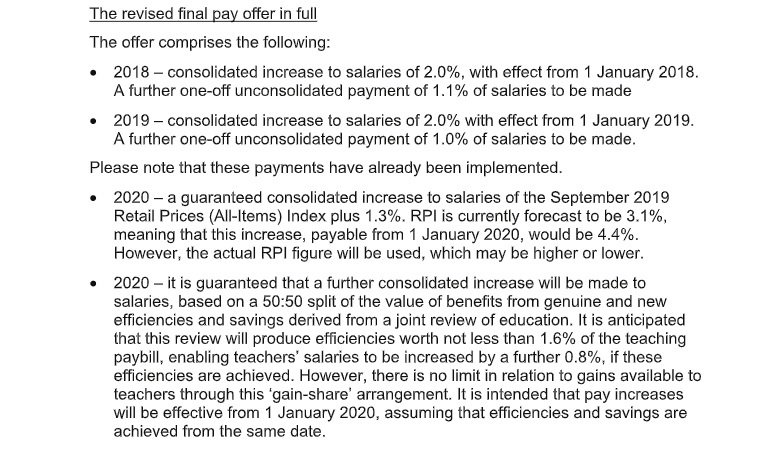 The government says a joint working group will be set up immediately to review where savings can be made and how their value can be measured. That work will be completed by 1st December.
"SEB is seeking a single agreement with the two unions representing teachers, who together comprise a single pay group, recognising the imperative that all teachers should be treated equally.
This offer is made on the basis that the teaching unions will consult with their members ahead of the summer break, will positively promote the offer, and will suspend all industrial action while they consult their members."
Further talks between the SEB, NEU and NASUWT are due to take place on Wednesday and Thursday.