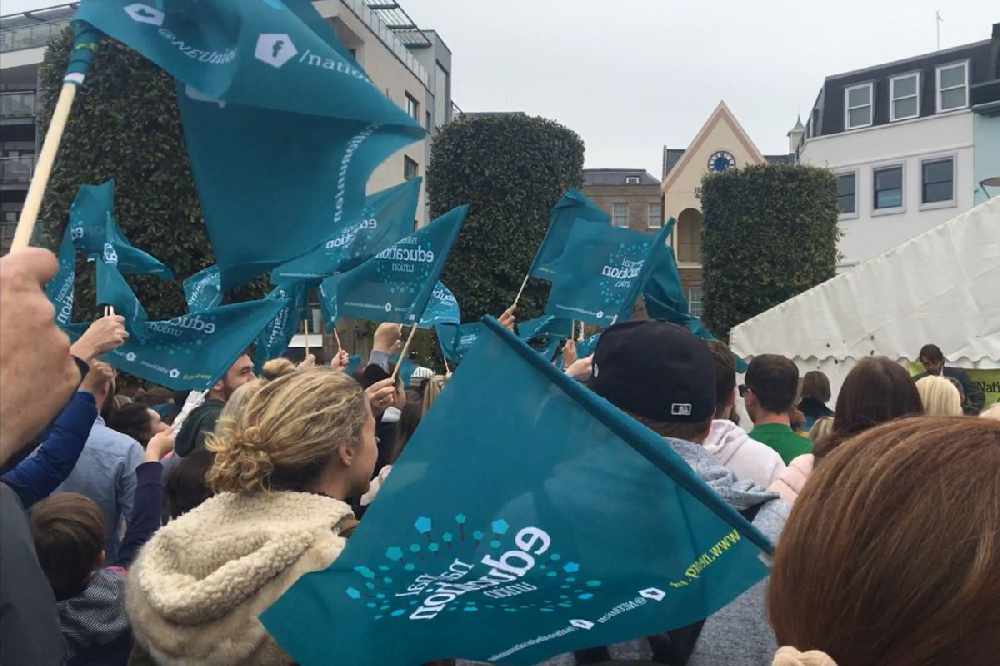 A new improved pay offer has been made to teachers, which the NEU says is 'what we've been asking for'.
There's no details on what the offer includes, but union members will vote on whether to accept it at a meeting on Monday.
The SEB has put forward the new deal today after its previous offer earlier this week, which included an improvement on terms for 2020 if savings can be found, was condemned.
Further strike action was threatened, but two successive days of negotiations could have finally led to a breakthrough in the dispute.
"I believe that should the offer from the SEB on Monday, be the same as those terms agreed 'in principle' with the employers representatives on Thursday, then we could see the dispute with the NEU being resolved next week."
"There has considerable progress made during the talks this week and there is every opportunity for a settlement to be reached"
"NEU members will therefore meet on Monday evening to decide whether this is an offer they can accept and therefore if these are terms that will bring this dispute to an end."
The meeting on Monday takes place at the Freedom Centre from 7pm.