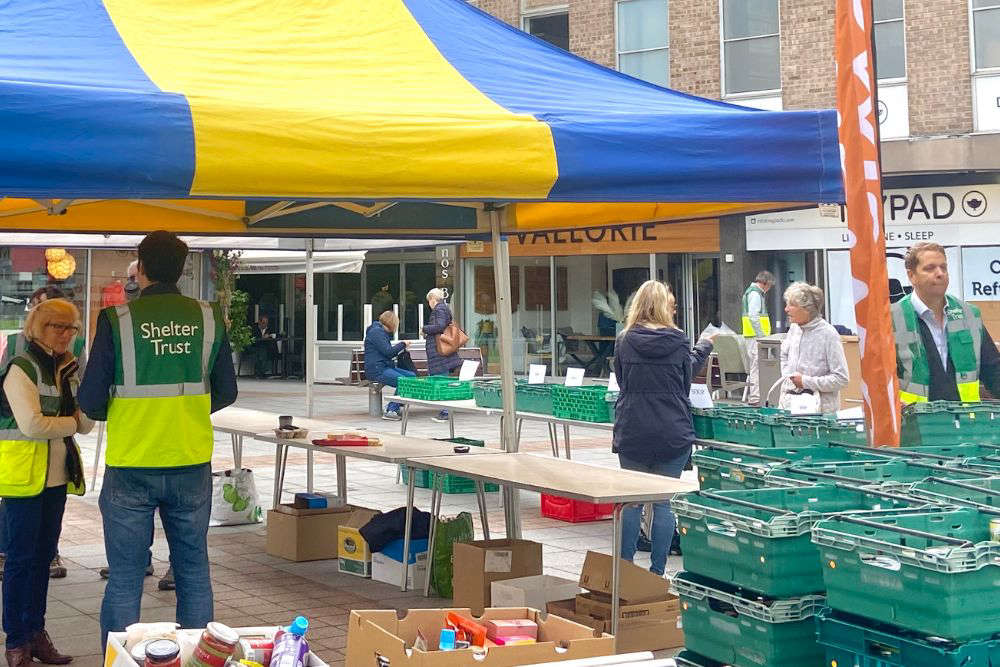 The Tinathon has returned to West's Centre for another year of food collection to help Jersey's homeless.
The Shelter Trust for the Homeless is asking for donations of tinned meat, fish, fruit, vegetables, and soup to support struggling islanders through the cost-of-living-crisis, and colder months.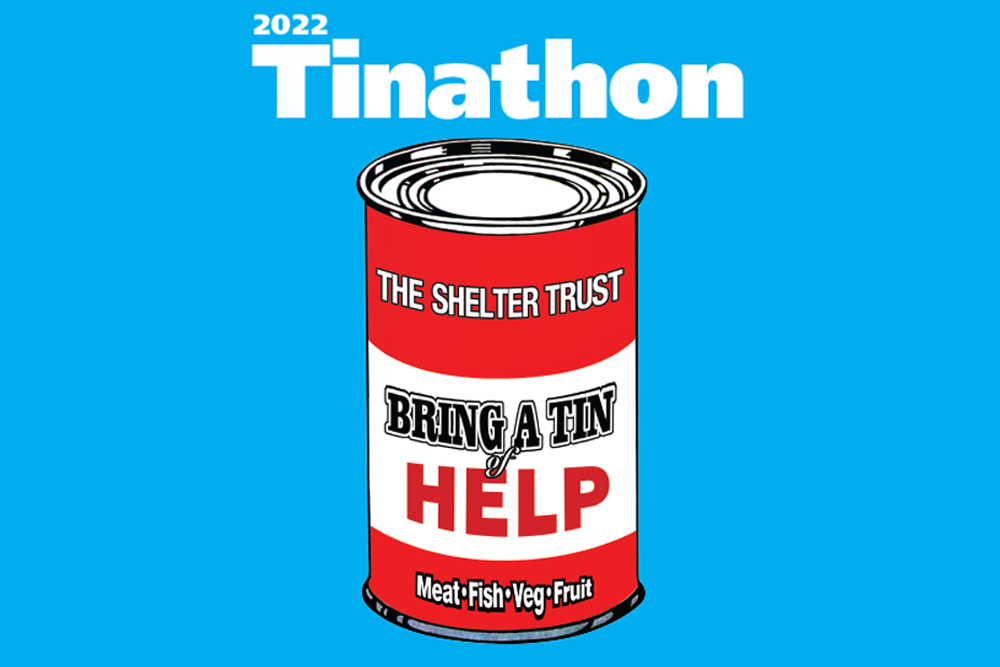 All of the food handed in at West's Centre will be be sorted and used to either restock the food supplies at the Shelter's residences, or for food parcels for people who need support.
Trustee and Treasurer Richard Robins says the current strain on islanders is increasing demand for is help.
"We probably look after around 100 people every night, and we need to give them three meals a day, so these tins of food will really help us with that."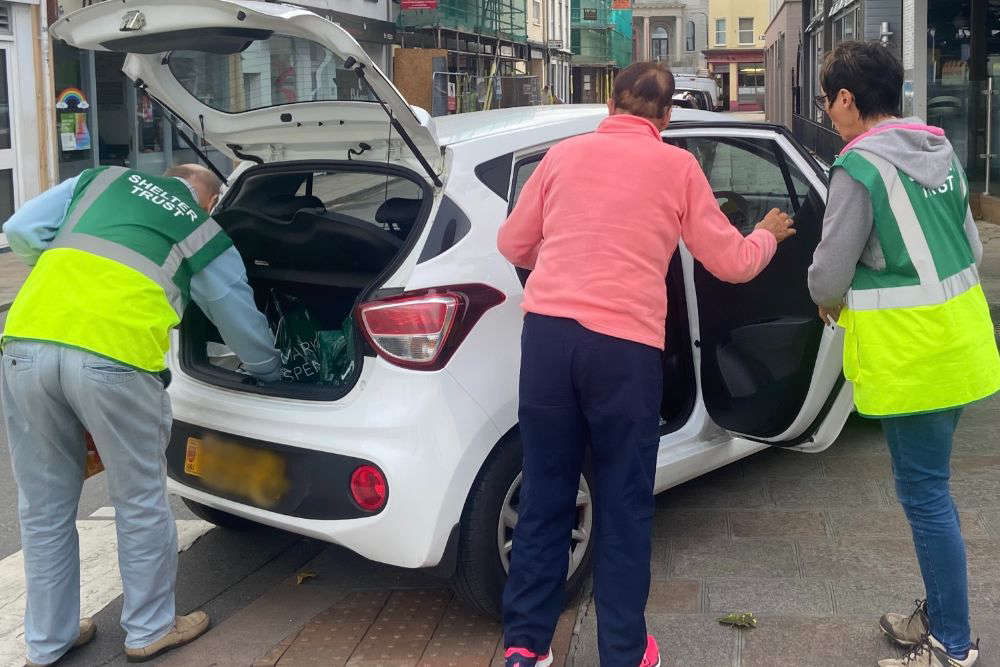 Pictured: An islander donating 200 tins of food to the Shelter Trust.
14 schools across the island have agreed to help and are collecting non-perishables for the Trust, and the public are being asked to bring extras from their cupboards down today (30 September).
Several other locations around Jersey are acting as drop off point for donations from 22 to 29 September. They are:
Waitrose at Red Houses, Longueville and Grands Vaux
Co-op Grand Marche, St Helier
Sandpiper CI in their M&S Food,
Iceland and Morrisons at St Aubin, St Ouen, Benests and Five Oaks,
The National Trust office at The Elms and St Ouen's Church.