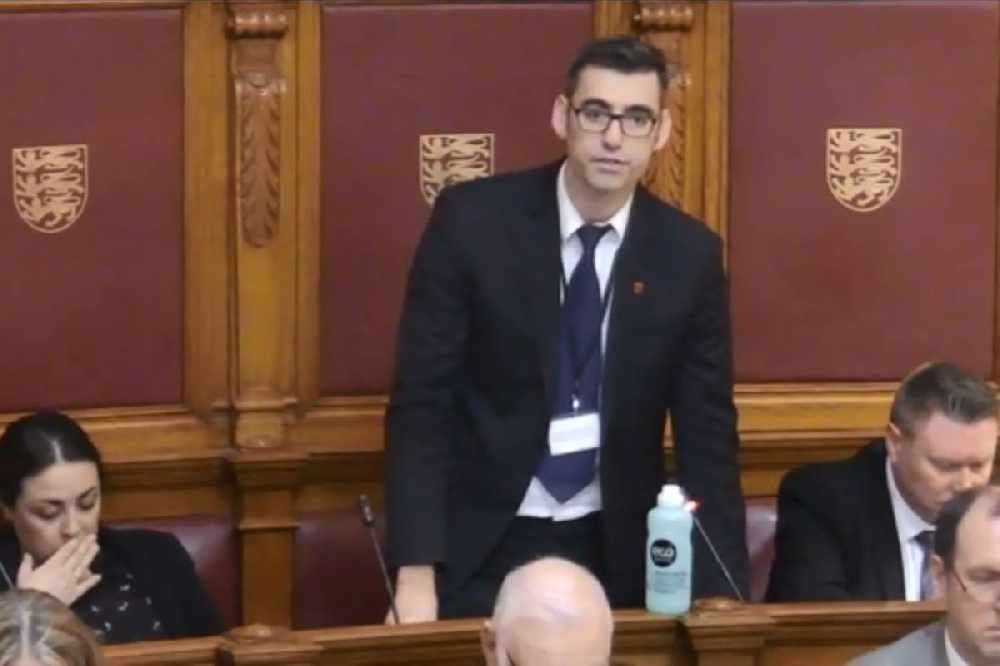 Deputy Montfort Tadier says he is 'once again being prevented from doing his job' by the Bailiff.
It's after Sir William Bailhache refused to allow a follow-up to a question posed to the Treasury Minister about GST on online shopping.
Deputy Tadier wanted to know if Deputy Susie Pinel thought the tax scheme for high-net-worth individuals was fair. The Bailiff ruled it off-topic.
The Reform politician then left the chamber for the rest of Question Time on Tuesday.
"I'm put here to question policy and the rationale thereof ministers and hold them to account for the benefit of my constituents for issues that are important to them, and with this ruling, Sir, I feel that I can't participate any further in Question Time this morning because I don't believe that I can carry out my role effectively in representing those constituents."
The Bailiff explained his decision to the Assembly:
"That was a question about de minimus exemptions from GST, and that's what the Minister could be expected to have prepared for. It was not about GST generally, and specifically it was not about 1(1)K Income Tax, and that is why I made the ruling that I did."
In a statement to the media issued later, Deputy Tadier claims that many States Members are more concerned with reputation and deference to authority than they are with standing up for the underprivileged in our community.
"The reaction by some fellow members to my stand unfortunately shows me that the Jersey Way referred to by the Care Inquiry is still alive and well.
"One of the reasons given by the Minister for potentially reducing the de minimis was to create a 'level playing field' in terms of taxation between local sellers and the internet.
"I tried to question whether the Minister was being consistent in her desire for a level playing field, given that in other areas of Jersey taxation a level playing field is not considered necessary. The Bailiff ruled this question out of order."