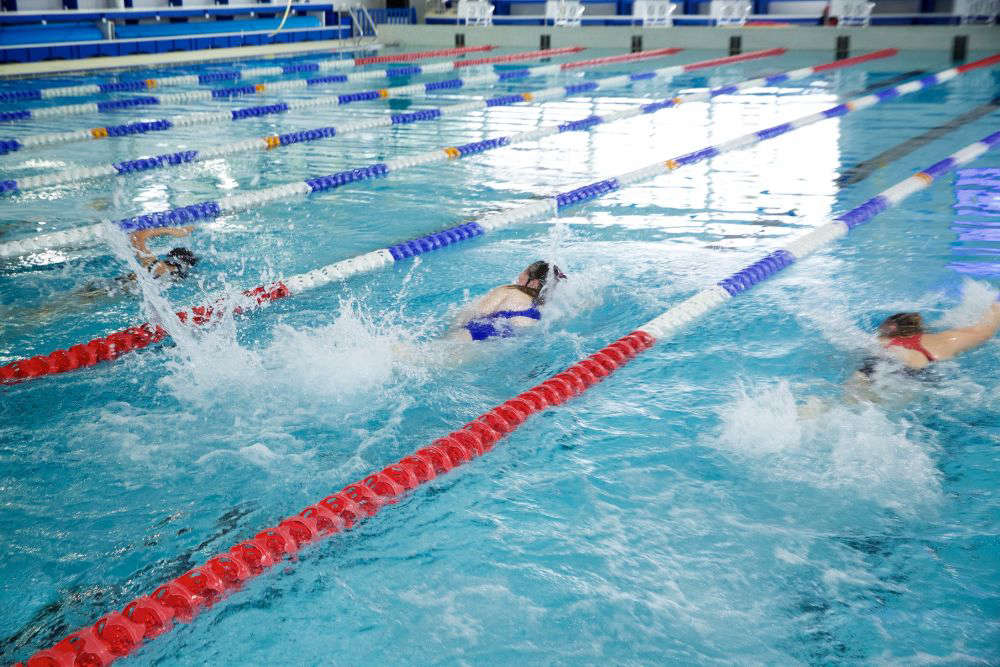 Swimmers who have taken part in this year's Swimarathon have raised almost £85,000 for local food banks.
A total of £84,469.40 has been counted up so far, at the conclusion of five days of swimming.
Around 3,200 islanders of all ages took to the pool at Les Quennevais, doing as many laps as they could for sponsorship.
Teams included schools, swimming clubs, cub scouts, police officers and politicians.
And that's it folks! The end of the 2023 Lions Club of Jersey Swimarathon kindly sponsored by @RavenscroftGB Group. LIsten in tomorrow morning from 7.30-8am on @Channel103 to find out how much we have raised so far.
You amazing swimmers have swum 23,314 laps over the five days pic.twitter.com/q9rwlSnump

— Andrew Quinn (@andrewptquinn) March 12, 2023
The total - announced on Channel 103 - is £6,000 more than at the end of the 2022 event, which Lions Club chairman Andy Quinn says is 'outstanding' in the current economic climate:
"Given the constrained circumstances under which we are living at this time, this is an outstanding result
This figure does not include the generous Ravenscroft sponsorship which means that every penny raised by the swimmers will be donated to the good causes in the Island."
All of the money raised will be used to support Islanders in need with the three main beneficiaries being the foodbanks operated by the Grace Trust, the Salvation Army Jersey Corps and the Society of St Vincent de Paul.
Haydn Taylor, managing director of sponsors Ravenscroft says the 2023 event was as popular as ever:
"The Swimarathon is a unique sporting event in Jersey as there are thousands of participants ranging in age from pre-school children through to those in their 70s and 80s.
Ravenscroft thanks everyone who swam but in particular praise the small group of volunteers who give up hours of their own time to make the event happen."
Over the last 51 events, the Swimarathon has collected more than £3.6 million for local charities and organisations