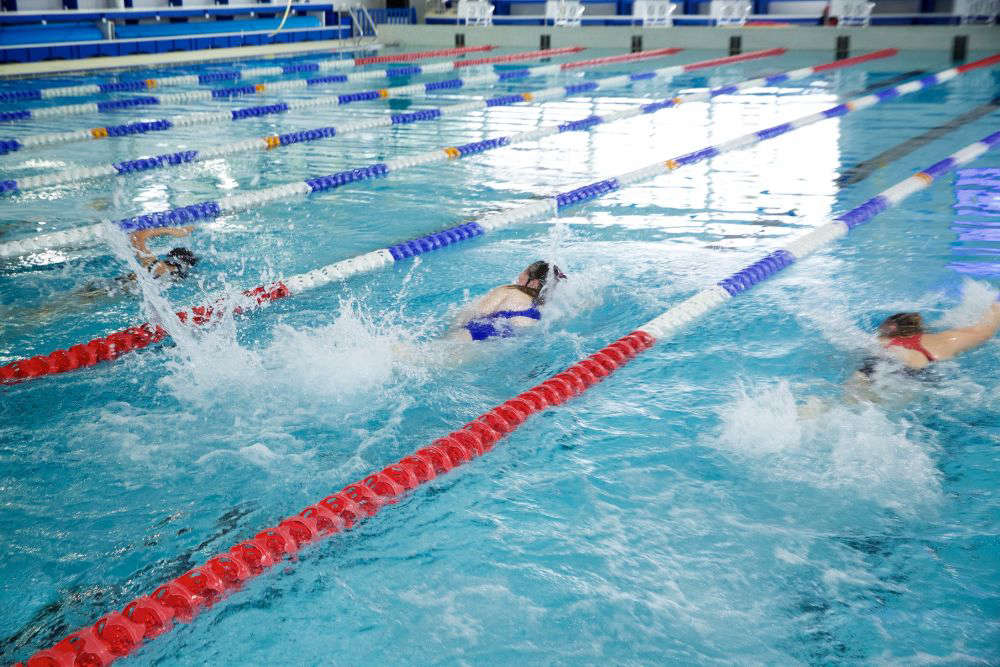 The 51st Swimarathon will see 2,500 islanders raising money for the island's food banks.
The Grace Trust, The Salvation Army and the Society of St. Vincent de Paul will be given a share of the money raised in this year's swimming fundraising event.
Over the last 50 events, the Swimarathon has collected more than £3.5 million for local charities and organisations.
Lion Peter Tabb, from the organising committee, says the charities should expect to see several thousands of pounds coming their way this year.
"Every penny swimmers raise goes to those charities. We don't have to take any funds at all from what the swimmers raise to run the event.
"We're extremely grateful for that because it does mean it is a true charity event."
Lieutenant Governor Vice Admiral Jerry Kyd will fire the starting gun at 9am on Wednesday (8 March) and lead the Government House team the following day at 4pm.
The Bailiff's Chambers also has a team entered, and States of Jersey Police will take all eight lanes of the Les Quennevais pool.
Some teams, such as the Jersey DIPs (Disabled in Pool) and Jersey Swimming Club have taken part since the first fundraiser in 1972.
It used to take place during the half term holidays, but that meant fewer people could participate as many were out of the island.
The Education department of the time suggested a move to term-time would allow school teams to enter.
Hundreds of schoolchildren will be involved over the next five days.
Rouge Bouillon will be first to swim.
In 2022, 418 teams swam a total of 21,296 laps, raising almost £80,000.