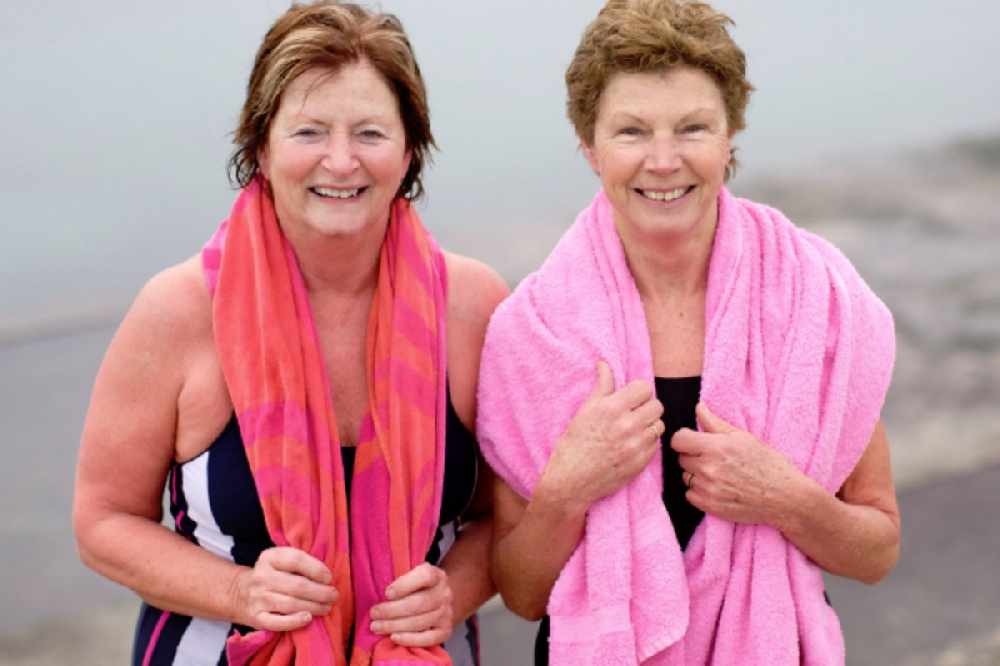 Swimming sisters Angie de Carteret and Pat Hingston, who have taken part in the charity fundraiser every year since it first started in 1972, have fired the starting gun on the 2019 Swimarathon
The honour usually falls to the Lieutenant Governor, but Sir Stephen and Lady Dalton are out of the island.
A record 468 teams will take to the pool at Les Quennevais over the next five days, raising money for good causes.
Among the first of an estimated 4,000 swimmers to take to the pool on Day 1 will be children from FCJ, De La Salle, Haute Vallee, Rouge Bouillon, St Martin's, Beaulieu and Le Rocquier.
Teams of police, politicians and local swimming clubs will also be taking part between now and Sunday.
Over the past 48 years, the event has raised more than £3.5 million.
Brighter Futures, Caring Cooks, the Jersey Centre for Separated Families, Mind Jersey and Silkworth Lodge will each receive up to £10,000.
Organisers, the Lions Club, will donate a further £10,000 to the 'People's Chpice' charity, chosen by participating teams. It is also pledging £50,000 to local community service activities.