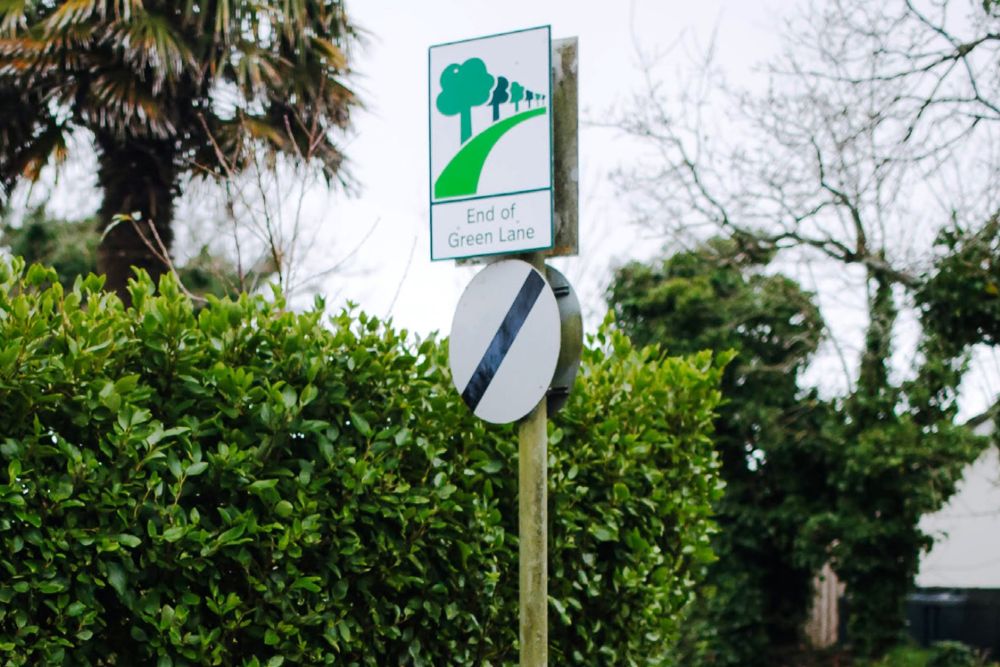 Plans for walking school buses and a school shuttle bus service are on hold because of the impact of Covid-19.
They are elements of the Sustainable Transport Policy, published in March 2020, to cut our car use over the next ten years.
The Infrastructure Minister has published an update of what has and hasn't been done so far - saying much work has been delayed of the pandemic.
Work is underway on the Jardin de la Mer cycle path and an Eastern cycle route consultation, but addressing school traffic and giving free bus travel to carers are among elements suspended - along with work on the plan for phasing out petrol and diesel cars.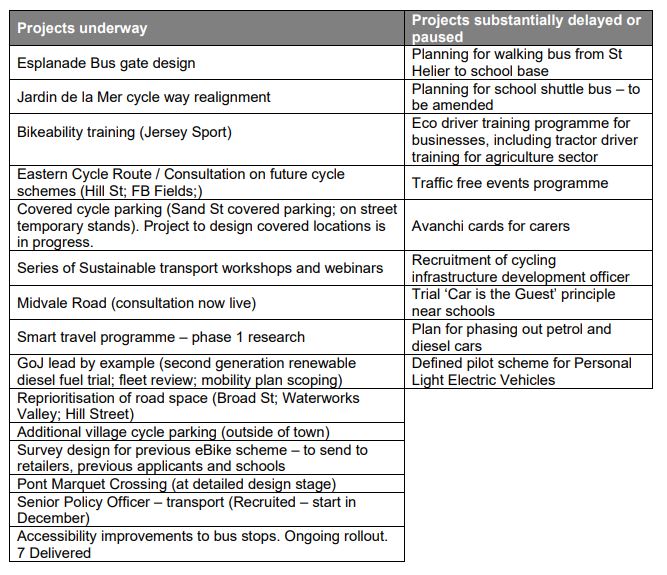 "I am pleased with the work we have achieved in 2020 considering the disruption the pandemic has caused. There is no doubt COVID has caused delays in terms of policy development and implementation of projects.
"The progress report has been published ahead of next week's Government Plan debate and enables Islanders and States Members to see what will be achieved as part of the policy.
"Government is still committed to the bold and ambitious plans outlined in the STP to develop new action plans for active travel, the bus service and parking." - Deputy Kevin Lewis, Infrastructure Minister.
His report says future work will also take account of the significant impact covid crisis has had on our transport patterns and behaviours.
£2million of non-recurrent public funding is due to be spent on the bus service in 2021.
There is no scheme in the upcoming Government Plan on introducing second-generation renewable diesel in Jersey because of the impact of the pandemic, but the Infrastructure and Environment Ministers say they remain committed to making progress in this area.
"Ministers would require the appropriate technical due diligence to be completed, including an understanding of overall potential future costs, in order to have confidence in the overall impact of any public support for second-generation renewable diesel.
"Ministers remain committed to supporting the introduction of second-generation renewable diesel and have instructed officers to complete the necessary technical due diligence as a priority. The allocated funding to provide support remains ringfenced for this priority and will be accessed once the appropriate scheme has been designed."
Further work will also take successful States propositions into account:
Giving pedestrians, cyclists, and horse riders priority in law on a small number of 'designated roads', chosen by parish constables.
Allowing bus passengers to buy a transfer ticket at the same price as a single ticket.
Looking into introducing mobile speed cameras that can be used by the Honorary Police where safety is at risk because of speeding.
Specifically considering ways to incentivise greener modes of transport.