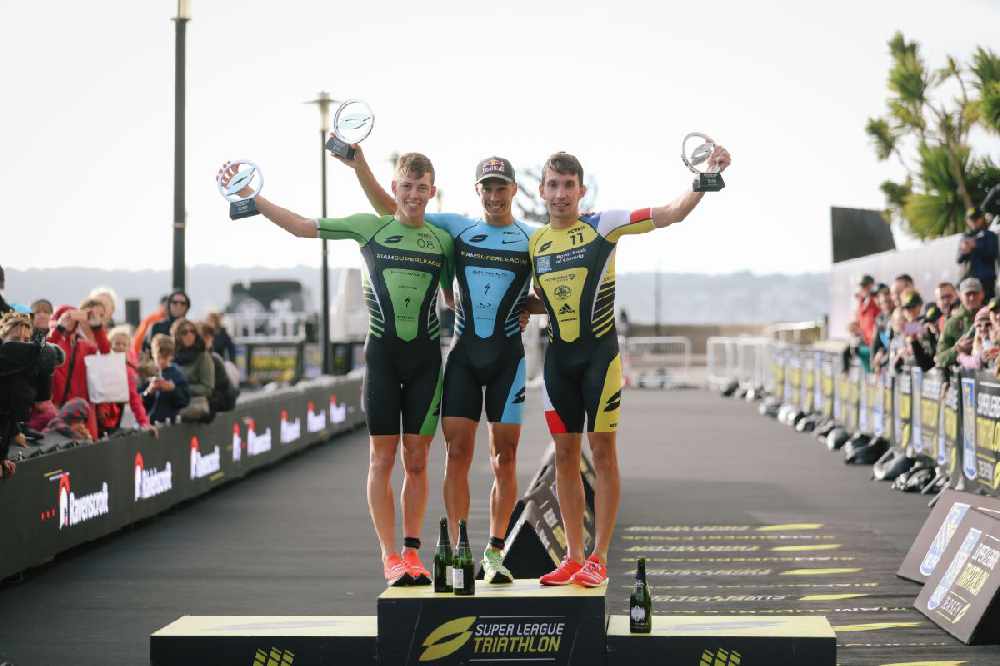 The Super League Triathlon will return to Jersey for a fourth time this autumn.
Some of the world's top athletes will once again take to the Waterfront on the 19th and 20th of September as part of the 2020 swim-bike-run series.
Jersey government secured the rights to host the event until 2022, with a grant of up to a £250,000 a year.
CEO and co-founder Michael D'hulst has called Jersey their 'spiritual home'.
"I love Jersey. It has become my home away from home and so I am delighted that Super League will be back.
Having established itself in the global sporting arena, Super League is about to embark upon a very ambitious plan for global growth and I am so pleased that Jersey will be a part of that.
"The feedback we received after last year's event, despite the challenges presented by the weather, was incredible, and the numbers proved what an impact Super League has while we have also been to help provide a whole range of intangible benefits including inspiring a new generation of children to take part in sport.
"We have had fantastic support from businesses, agencies, partners, the Government of Jersey and the local community. We want to continue to give back and for Jersey to continue to grow with us on this journey."
SLT 2020 will again feature top class racing for Pros, amateurs, the Corporate TeamEnduro and the ever popular RBC Race for the Kids.
Bad weather impacted some events last year. This year's SLT is a weekend earlier than normal because of tidal conditions.