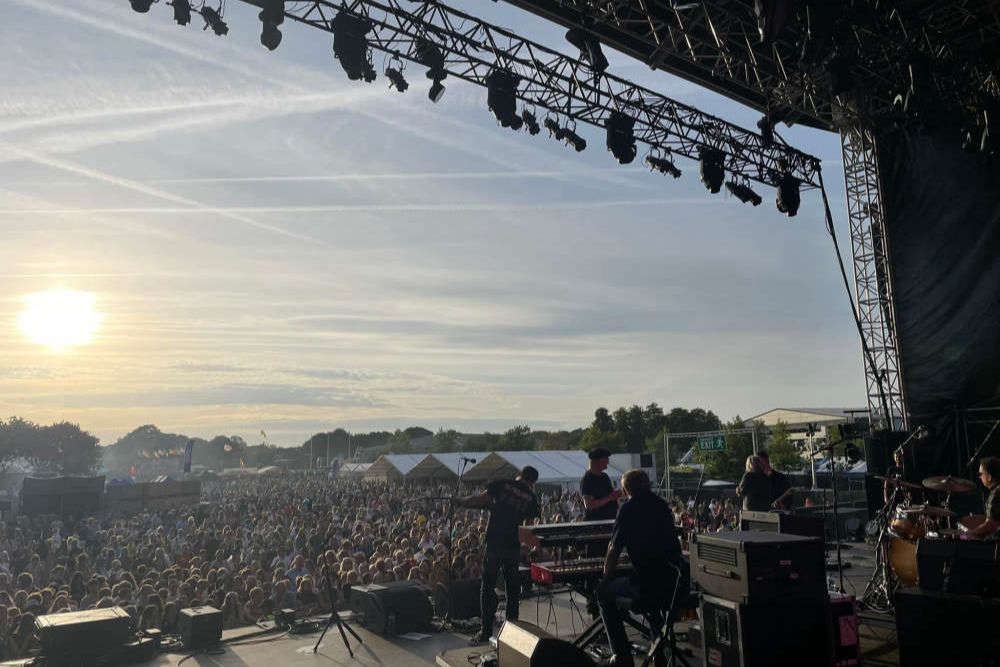 The sun will be shining on festival-goers heading to the Royal Showground in Trinity for Weekender.
Today (1 Sept) is the start of meteorological autumn, but the weather is finally set to turn summery.
Summer 2022 saw broken records, including for the hottest and driest ever July, but, in contrast, the past three months have been unsettled and often wet.
That's despite mainland Europe baking in some of the highest temperatures ever recorded, which have led to widespread wildfires across many countries.
Jersey Met forecaster Jim Galvin told Channel 103 why we've seen such a variation:
"The jet stream has moved a bit further south than it normally would be over the summer which means it's restricting the warmest weather over the Mediterranean.
It kept cool air over the British Isles and Northern Europe, that's what has brought us the unsettled weather."
But there is good news - especially for those heading to Weekender for two days of music this weekend, including performances from Becky Hill , James, Shalamar, Venbee, Mel C and Freya Riings.
Festival-goers should take their suncream along with them, as the mercury is expected to climb and along with it the UV index.
The outlook for Saturday and Sunday (2 & 3 Sept) is mainly sunny with highs of 24 degrees and a UV of six.
Jim tells us the weather will last past the weekend too, with temperatures rising to 26 Celsius by Tuesday (5 September), just when most children will be going back to school at the end of the seven week summer break.
"We should have this warm weather at least until the middle of next week and maybe even further than that,
But there is a chance that we will see a breakdown as we approach next weekend."