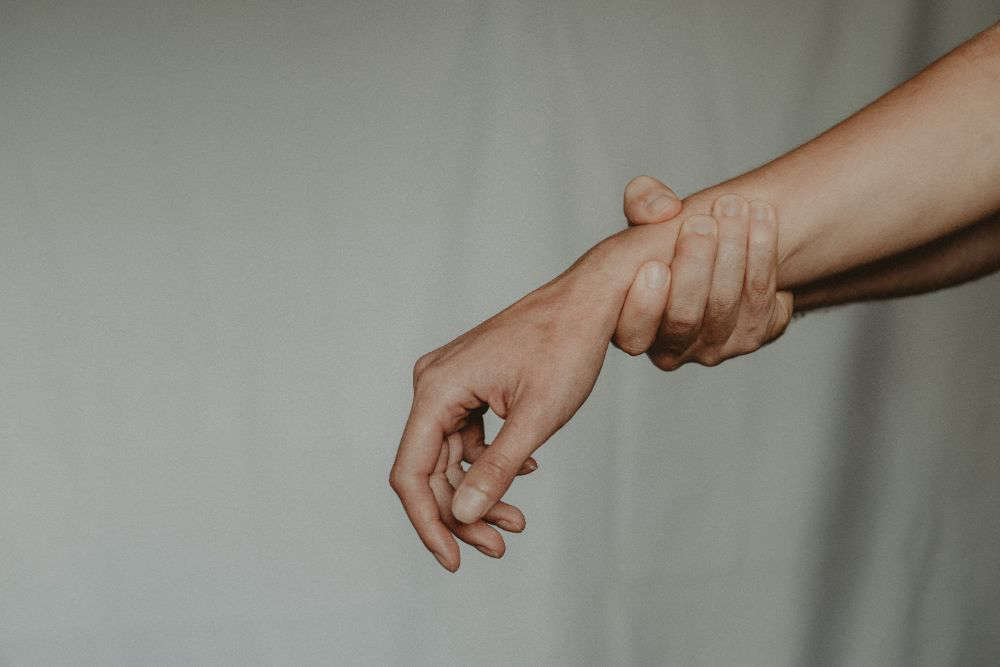 Secondary school students are learning about coercive control behaviour as part of a new campaign to tackle domestic abuse in Jersey.
The Safeguarding Partnership Board campaign includes assemblies focusing on educating young people on the early signs, what is and isn't acceptable in relationships and where to turn to for help.
"We know that coercive control can often be the starting point of abuse, building in severity over time and sometimes resulting in physical abuse. Educating islanders, particularly the younger generation of the early warning signs, is one of the strongest chances we have in combating this and preventing future cases. The Safeguarding Partnership Board and all of its members remain committed to providing support and resource to those effected by domestic abuse in Jersey." - Sarah Elliott, Independent Chair of the Safeguarding Partnership Board.
Police are inviting islanders to submit questions privately via Facebook Messenger for 24 hours from 7pm on Tuesday (19 October). They will be answered by officers and specialist services.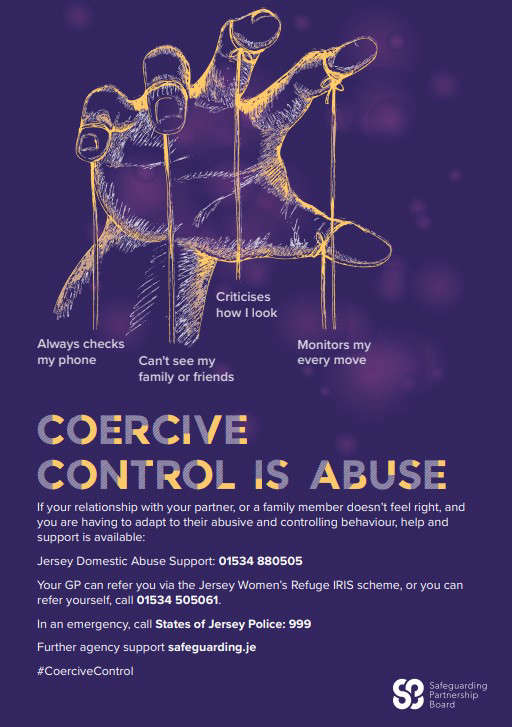 New legislation has been proposed which would recognise coercive and controlling behaviour as an offence for the first time.
Domestic abuse is estimated to affect one in four women and one in six men in their lifetime.
Artwork referring to the warning signs of coercive control is being places across the island and across social media using #CoerciveContol.
Survivors of domestic abuse have created art and products for a pop-up shop and art exhibition at Liberty Wharf.
"We are passionate about helping people to express their feelings, hopes, joys and fears through the creative arts and to help restore hope, dignity and worth to people recovering from trauma, including domestic violence.
"We do this in various ways, including through local workshops and sessions which Kairos Arts offer with our trained teams of Therapeutic Art Practitioners. This Art Installation at Liberty Wharf has been created by women affected by domestic violence intentionally to be seen by the public.
"Our presence at Liberty Wharf is part of Kairos Arts' contribution to Jersey's Domestic Abuse Campaign in October, and we are delighted to play our part in raising awareness, supporting those affected by Domestic Abuse and facilitating important conversations." - Cathy Sara, Kairos Arts.
Islanders are being encouraged to give feedback to the new Domestic Abuse (Jersey) Law to ensure it is as effective as possible.