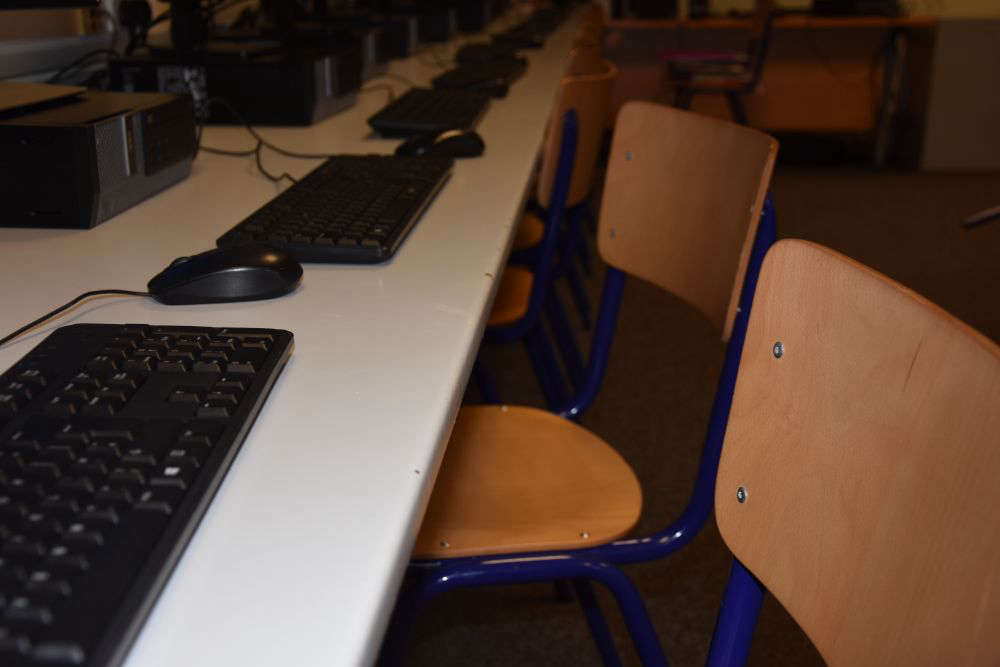 Thousands of children are returning to school for the start of the new academic year, with many safety measures still in place to combat the risk of coronavirus.
Primary school children have to stay in class bubbles when inside the school, but all year groups can mix outdoors at break time.
Whole-school assemblies are permitted again, for the first time since the pandemic began, but they are limited to a maximum of 15 minutes.
Secondary students are advised to wear masks in communal areas, with all members off staff asked to practice social distancing where possible.
The government says secondary school pupils should be kept as separate as possible when inside, but they have no bubble system to adhere to.
All students aged 11 and over have to wear a face covering on the school bus.
Carbon dioxide monitors are being installed in certain communal areas to improve ventilation.
Andrew Adkin, Headteacher at Le Rocquier, says most secondary school students shouldn't expect too much of a difference this term.
"For us, it won't look too much different to the summer term for years 8-11, but Year 7s should expect a difference from primary school.
The main difference that will affect all students is that we have no bubbles anymore. Thankfully these are now gone as it was very difficult to execute.
Adaptions we have inside are very much the same: masks in the communal areas, seating plans by each teacher, sanitising on entry and exit and cleaning of work surfaces too."
All adults in schools have to observe at least one metre distancing.
To prevent further outbreaks and disruption in schools, Mr Adkin also emphasised that a high standard of cleaning will remain in place on school premises, with "continual professional cleaning" going on throughout the day with contracted staff in school all day.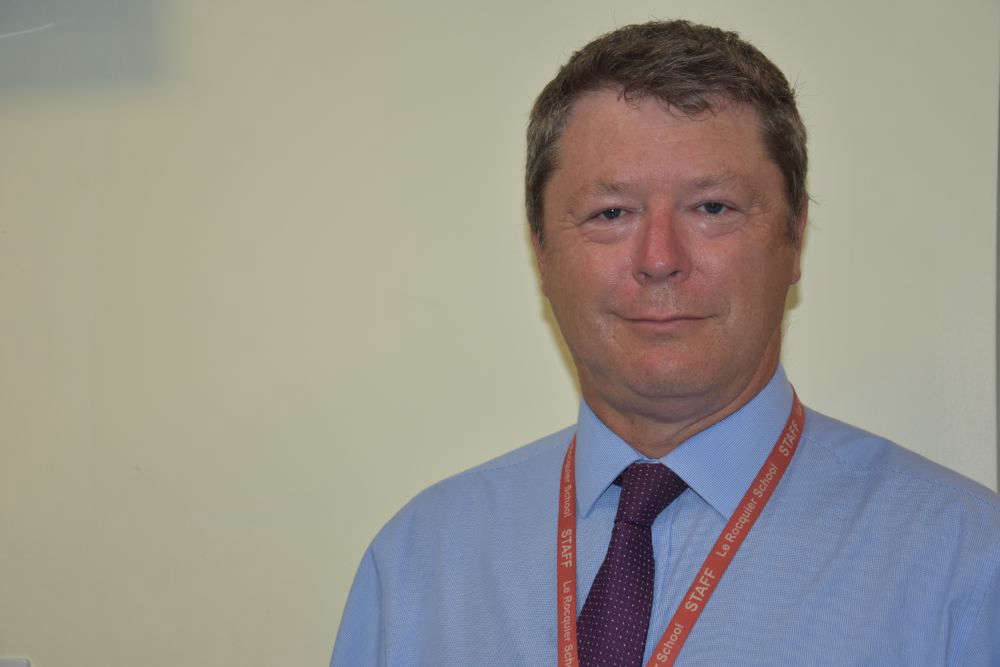 Students are going to be well-supported on their return, with pupils being told to "look after each other."
"We don't want to relax so much that we have to end up putting in further restrictions.
We want students to learn how to look after each other - identifying how to react if someone has symptoms. It is about learning to live with it. Looking after each other is the biggest thing.
What I want is consistency, I don't want to have to keep changing the rules and communicating with parents every week with different rules."
Secondary school students are also being encouraged to take part in the lateral flow testing programme.
More than 4,000 pupils have registered so far.
25 kits are being given to each student to self-test at home twice a week during this school term.
All members of staff were offered a PCR test before term started.
Dr Ivan Muscat, Deputy Medical Officer of Health, is also welcoming the return to the classroom.
"Attending school is extremely important for children and young people. Precautions have been introduced in schools, nurseries and colleges, to reduce the risk of transmission in children and young people to promote continued attendance.
I would like to take this opportunity to thank all those who have worked hard throughout the summer preparing for students and staff to return to school and especially those who have registered for the Lateral Flow Testing from home programme.
I would urge all those who have yet to register to claim their free self-testing kits online and collect ahead of starting school."
Minister for Children and Education, Deputy Scott Wickenden has also underlined the need to stay vigilant to the risks of Covid-19.
"I'm extremely proud of all our schools, nurseries and colleges, across the island, who have all done extremely well in keeping the majority of children and young people in continuous face-to-face learning throughout the pandemic.
These measures we have in place will provide additional protection to our children and young people and all the school, college and nursery staff who have worked so hard to give children the best experience possible throughout this pandemic.
Unfortunately, COVID has not gone away, so I would urge everyone to continue to keep their guard up and continue to follow the COVID safety advice in all of our schools, nurseries and colleges."
Secondary students and all staff, who work in an education setting, can register for their Lateral Flow Test at www.gov.je/covidsafe
The government has also released a video with the Children's Commissioner, who has advice for students who are worried about going back to school.
Any student who tests positive for coronavirus has to isolate immediately for ten days.
All direct contacts must not go to nursery, school or college until they receive a negative PCR test. They are then told to take a lateral flow test every day for the next ten days.