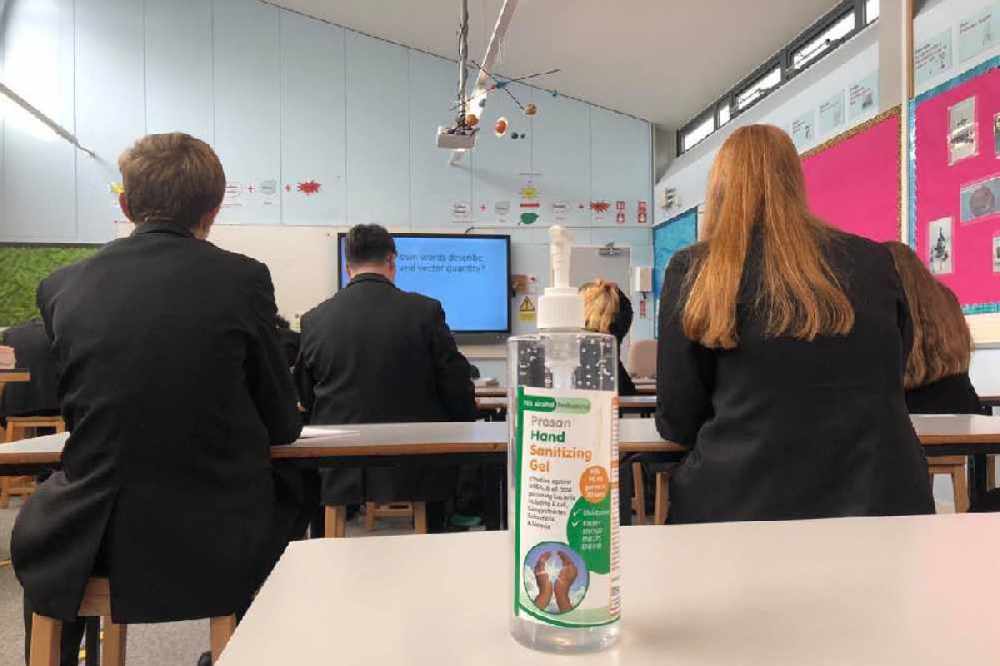 Many Jersey secondary school pupils are back in the classroom today for the first time since the Covid-19 pandemic struck in March.
Not all over 11s could return before the summer break, and those that did had to keep one metre apart.
Now students won't have to distance in school following updated government advice, meaning a full-time return for all for the first time in more than five months.
Teachers have to keep at least one metre from other adults and students, with strict hygiene rules in place.
Haute Vallée Head Teacher Stuart Hughes says the students are excited to be back.
"It's been fantastic really, a little bit of anxiety I think from the students and the staff. We met as a staff yesterday to make sure we knew our plans and we've introduced students into school this morning at a staggered start. You could feel the buzz and excitement, when I spoke to students this morning they were delighted to be back and it was nice to see their friends."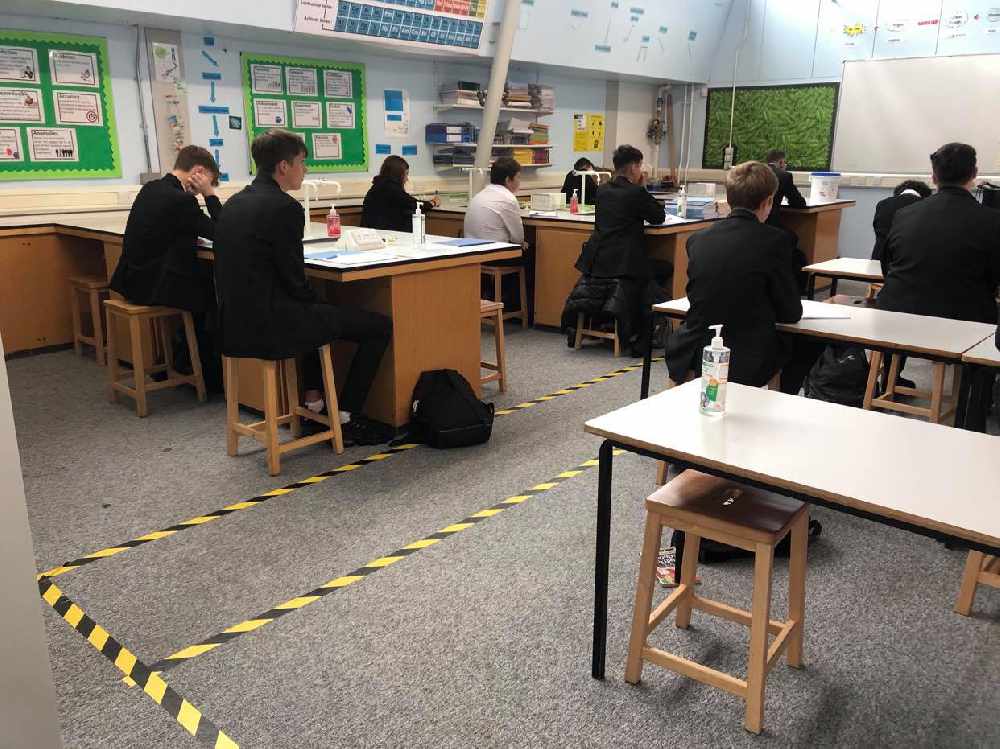 Students in class for the first time since the pandemic struck

Under government guidelines, all schools across the island have put in the necessary precautions to prevent the spread of the virus.
"The main differences for students are that we've changed the timetable to have a stricter cleaning regime throughout the day, so classrooms are cleaned between lessons, and students have to stay in year group bubbles so as groups of individuals whereas potentially they'd mix year groups so they have different zones to go to.
"The teacher has to make sure that they physical distance at all times, and that is a challenge, because as a teacher what you want to do is step in and help the individuals. What we've done is we've made sure we've marked areas in the classroom so the teachers know their area and the students know there's."
These Haute Vallée students are happy to be learning back at school again, after finding working from home distracting.
"Personally, I didn't like it at all. I have trouble focusing somewhere that's not a classroom, so having to be at home with my brother and mum and dad, it's quite hard to focus and do all my school work." - Sarah, Year 11
"I found it quite difficult because I had distractions around me like my laptop and phone, so I couldn't focus as much as I would if I was in a classroom." - Isabelle, Year 11
"We didn't have the face to face help from the teachers and we'd have to message them and they would obviously be helping other years and our year so you couldn't get that help on-demand, so you'd have to wait around for a bit which was quite stressful." - Cristiano, Year 11