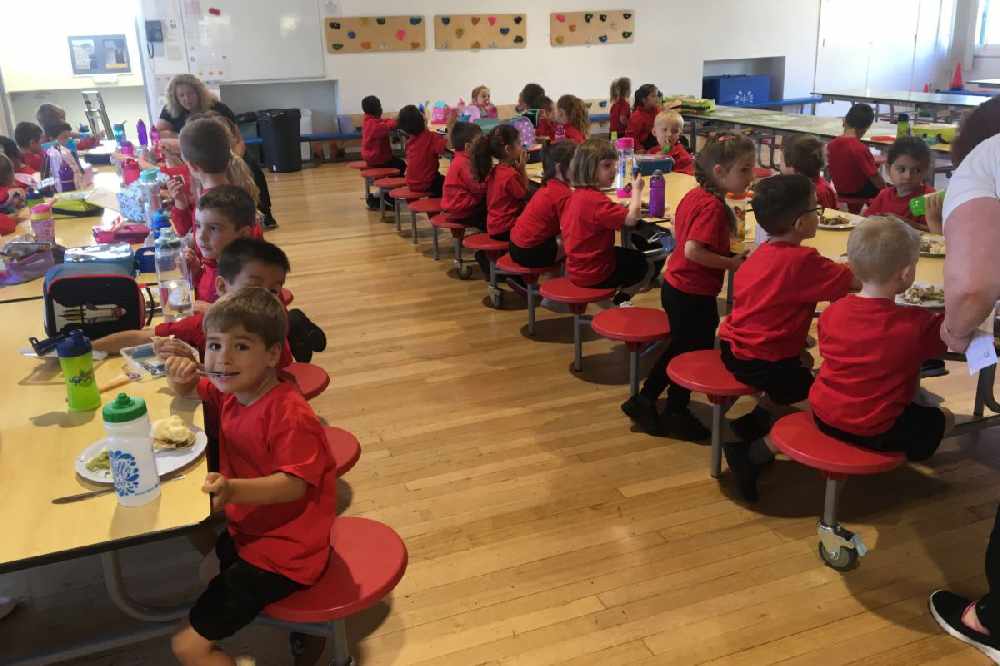 Pupils taking part in a trial project to provide school meals in Jersey are giving the food a thumbs up!
Nearly 200 children at Janvrin and Samares schools are signed up to be served a main meal and dessert in an effort to improve nutrition and wellbeing.
If it's a success it could be rolled to other schools.
"I like that you get to eat them with all your friends!"
"I like them because they're good and they also have good desserts!
"Delicious! The foods are very good and I like that you get to taste different foods."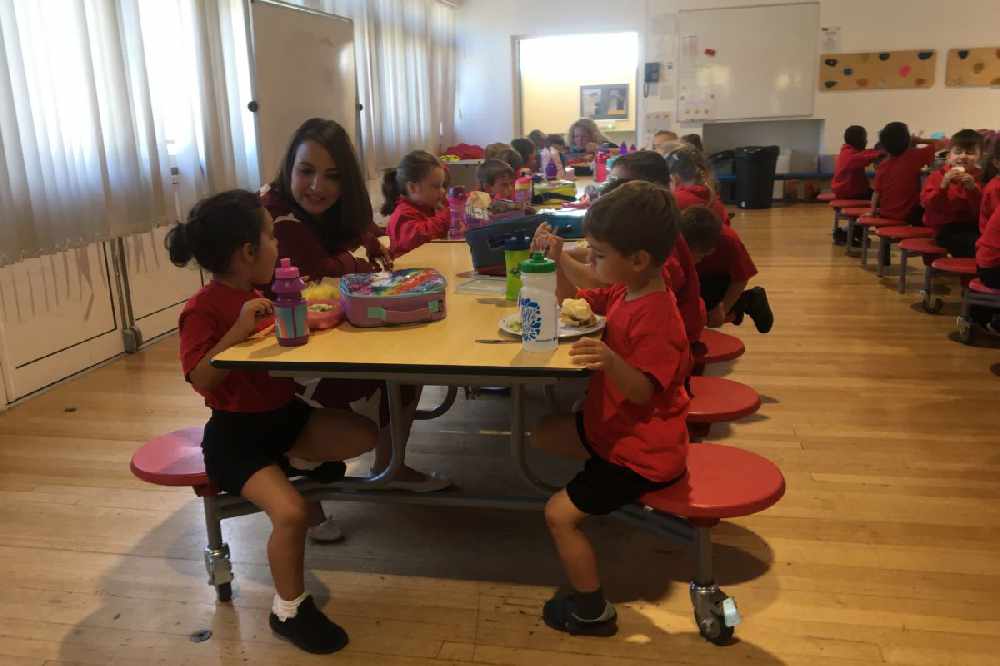 Education Minister Senator Tracey Vallois having lunch with students at Janvrin School.
The government is working alongside Caring Cooks on the project, which will be reviewed at its conclusion.
The charity has been given £200,000 of contingency funding to implement and manage the pilot scheme.
"Janvrin School is delighted and proud to be supporting and developing this valuable initiative. Its potential impact on the health and wellbeing of our children is massive, not just in the short term, but also in the lifelong influence of how and what we eat.
"We look forward to the work ahead with this project and seeing the benefits for the children and their families." - Iain George, Janvrin Headteacher.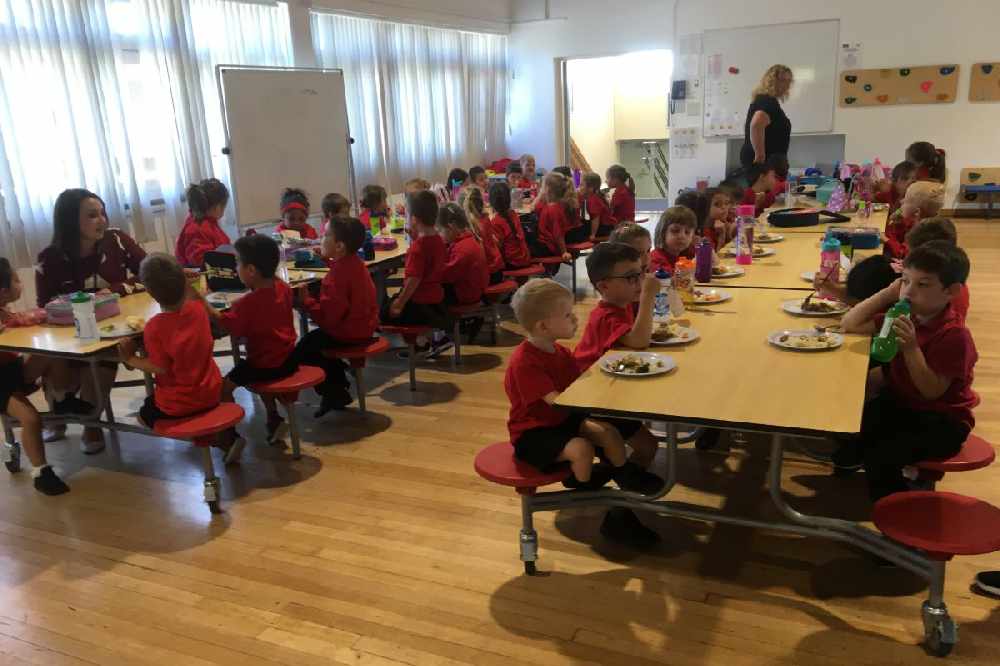 "I am delighted to see the launch of this pilot scheme that will support the dietary needs of primary school children and improve their wellbeing. We are committed to putting children first, and it is important that they have daily access to nutritious food at school.
This scheme will also help parents who would like their children to have school meals. I hope that this trial will be successful so that it can be extended to all primary schoolchildren." - Senator Tracey Vallois, Education Minister.