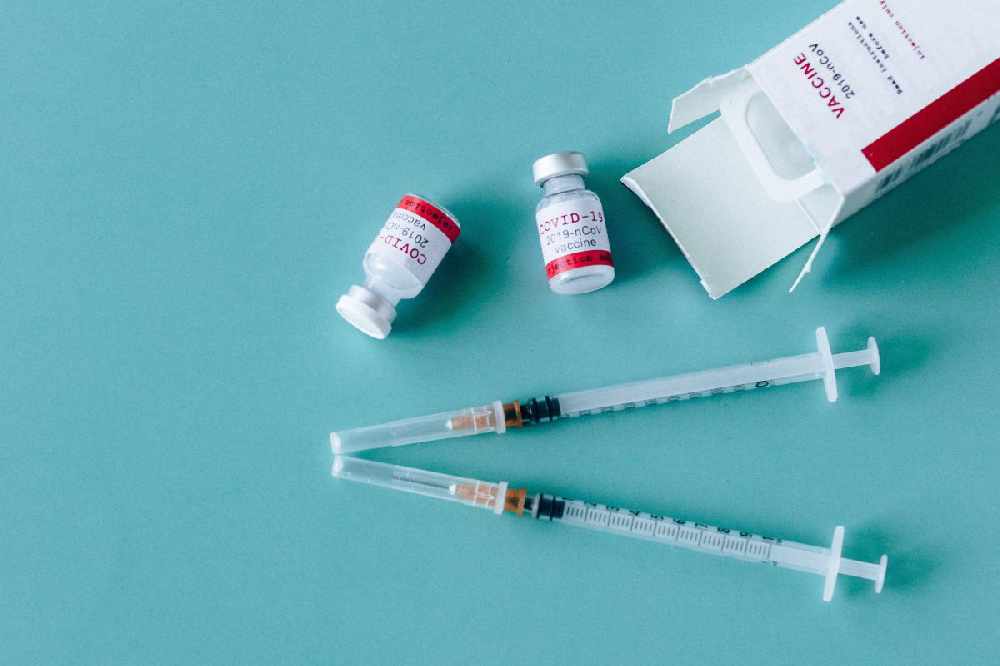 Children over the age of 12 will be offered the coronavirus vaccine in school from Monday 29th November.
Ministers made the decision following the decision of the island's specialist medical advisory group, STAC.
Letters and consent forms are being sent out to parents at 11 Jersey secondary schools from today. They need to be returned by Friday 26th November.
Students over the age of 16 are able to complete the consent form themselves.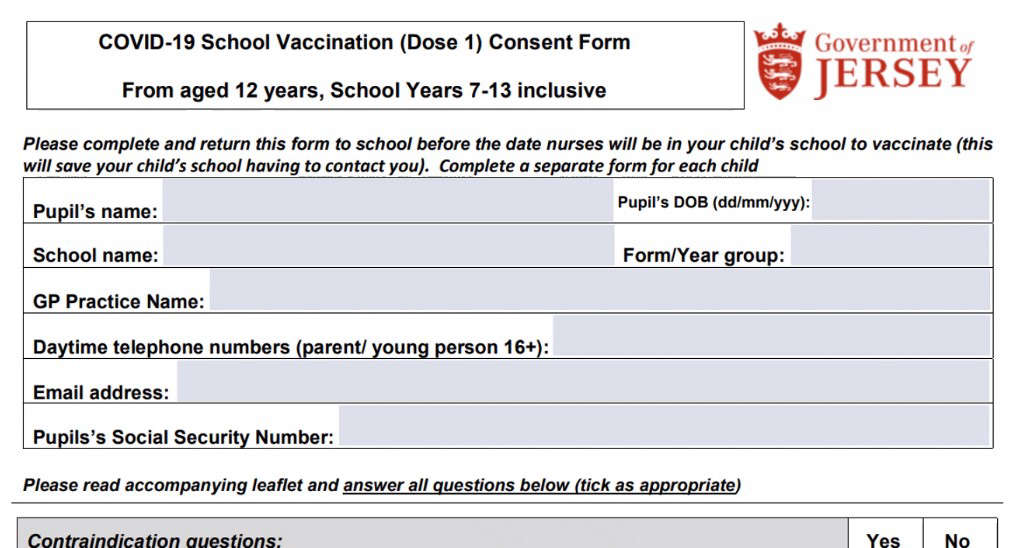 Part of the consent form sent out by schools
A team of four vaccinators will visit one school a day, with the aim for each school to be visited by the end of 2021.
Appointments at Fort Regent will also be available outside school hours for any students absent on the day of their in-school vaccination clinic, or for students who would prefer to receive the jab accompanied by a parent or guardian.
A government spokesperson re-iterated that not all Year 7 students will be eligible to receive the vaccine, only those aged 12+, in line with the JCVI's recommendations.
They went on to say that although primary school-age children are being vaccinated in some other countries around the world, that currently isn't the plan here.
Dr Ivan Muscat, Jersey's Deputy Medical Officer of Health, has reassured concerned parents that it is safe for children to be vaccinated against Covid-19:
"Vaccination brings great benefits by reducing your chances of catching COVID-19 and preventing illness.
"A single dose of vaccine in children reduces the infection rate by 50%, and symptomatic infection by two thirds compared to unvaccinated children."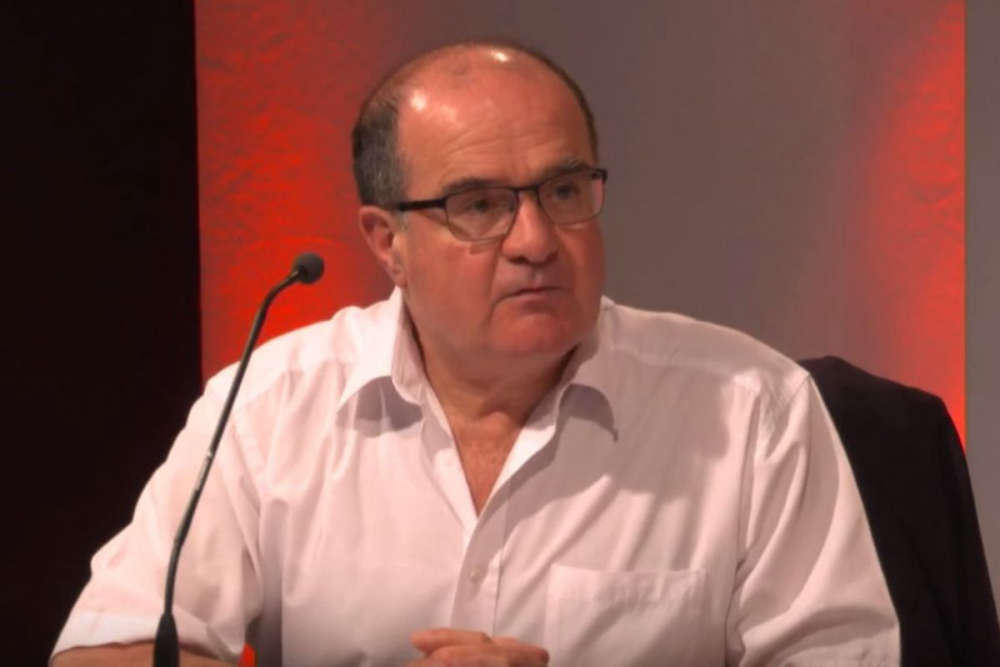 Deputy Medical Officer of Health, Dr Ivan Muscat
He added that millions of children around the world have already been vaccinated:
"I am aware there are sometimes concerns when it comes to vaccinating children, but I would like to reassure parents that these vaccines are safe for young people.
"By getting your child vaccinated, you are giving them a good defence against COVID-19 – particularly as we see cases increasing in schools. It is important that children are protected, not only for their health but also so that they can remain in school with their friends rather than learning remotely."