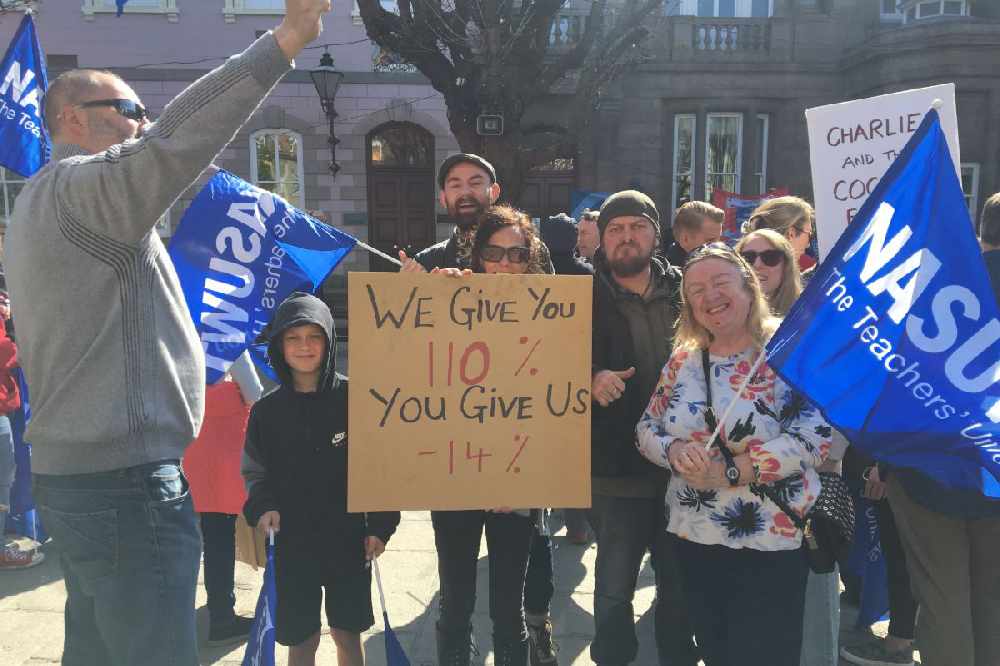 Members of the NASUWT, supported by civil servants, came out in force this afternoon to protest against the pay offers from the States.
They held a rally outside the States Building in the Royal Square ahead of another States debate on releasing more money for pay negotiations.
The first, which took place before Christmas, was defeated by a single vote.
Around 30 schools have been forced to close because of today's action. Only La Moye and St John primary schools were fully open.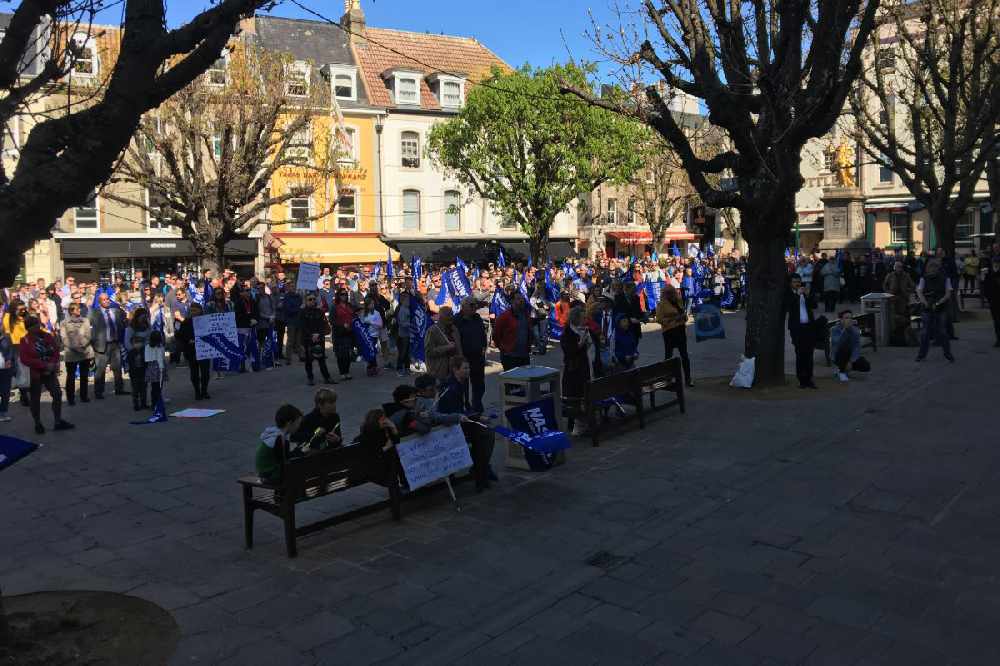 Several NASUWT representatives and teachers spoke to the vociferous crowd this afternoon.
That included teacher Emma O'Prey.
"We have been slapped in the face every year for a decade. We've had paltry below inflation pay awards imposed. We've had unconsolidated buckets of fish heads thrown at our feet and we've been treated with contempt by the States Employment Board and now we're fighting back."
Fellow teacher and NASUWT member Pip Hobson had this message for politicians ahead of that vote:
"Without us, we cannot continue to provide the best standard we possibly can. I'm not asking politicians to pay me more because I want more money, I'm asking them to pay me more so you can keep me - so you can keep every single Maths, English, Geography, Science; primary, secondary, tertiary education person in Jersey delivering education."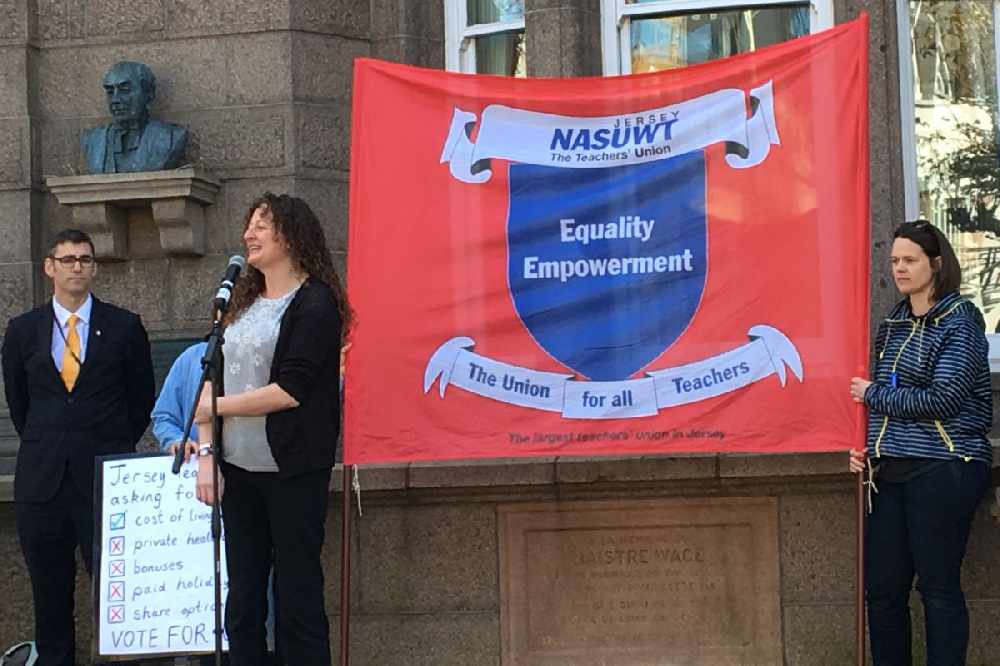 Deputy Geoff Southern's proposition is now underway.