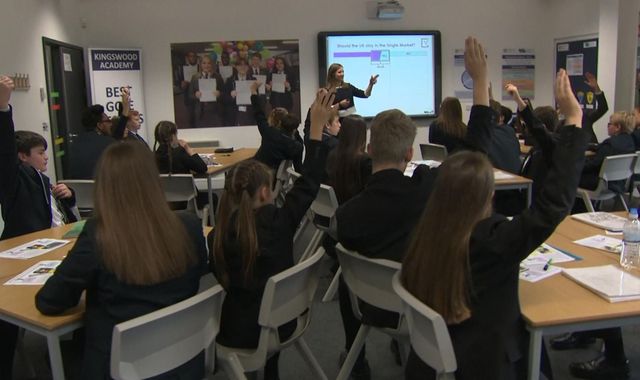 The Education Department says schools will do everything they can to stay open on Friday.
Civil servants, including teaching assistants, are due to strike for two hours in a dispute over pay.
The walkout is scheduled to take place between 9am-11am on Friday.
Unions are yet to confirm if those taking part will protest in the Royal Square.
Headteachers have written to parents warning them of potential disruption and advising them to prepare for possible class closures.
Each school has to assess how staff absences will impact on safe levels of supervision.
"Schools and the Department are committed to doing everything they possibly can to avoid the interruption of the learning for children and young people, but the main priority is for their safety at school.
While schools will do everything they possibly can to stay fully open, the right of those who wish to go on strike is acknowledged." - Mark Rogers, Director General - Department for Children, Young People, Education and Skills.